Why Rick Ross' Wingstop Stores Just Got Slapped With A Huge Fine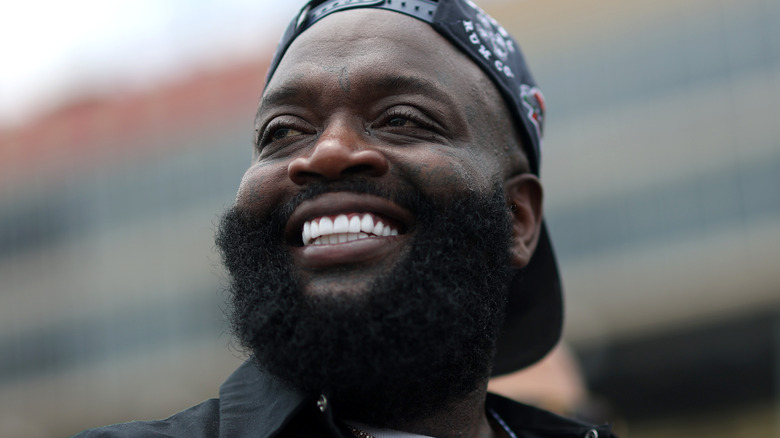 James Gilbert/Getty Images
Life can be difficult as a restaurant worker even if you are paid well. If you are compensated poorly in addition to dealing with the upsetting reason so many restaurant workers are leaving the industry, though, it's hard to blame you for getting out of the business. Unfortunately, it seems a fast-food franchise owned by musician Rick Ross' family has been part of the problem, and now the company is literally paying for it.
Ross' business ventures have been diverse since he established himself in the music industry. Those forays have included a collaboration with Reebok, a film studio, writing for Rolling Stone, and starting a private-label liquor brand, as Vibe reported in 2014.
Ross also helped form Boss Wings Enterprises LLC, which USA Today says Ross' mother and sister own. That company operates multiple Wingstop locations, including five in Mississippi. According to Black Enterprise, the U.S. Department of Labor handed a six-figure fine to Boss Wings Enterprises. The reasons behind that fine might surprise Ross' fans.
Things are not fine at Ross' Wingstops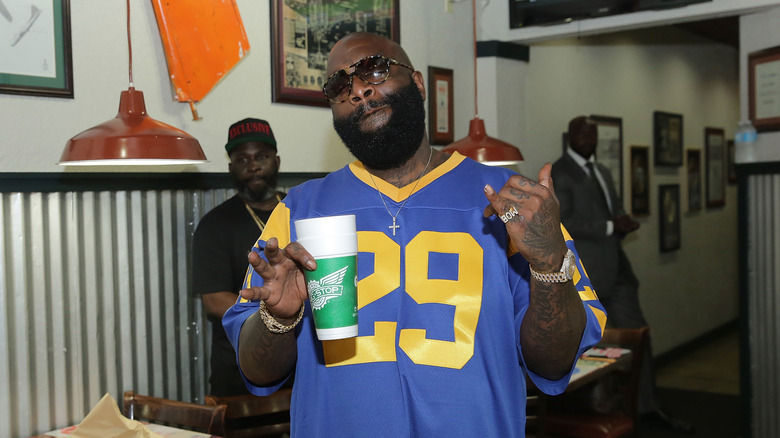 Aaron Davidson/Getty Images
The fines have a lot to do with how much Wingstop employees really make and federal child labor laws. According to NBC News, Boss Wings Enterprises took money out of employees' pay for things like background checks and cash register shortages. The U.S. Department of Labor found that because of those deductions, employees across Boss Wings Enterprises' five Mississippi locations actually earned less than the federal minimum hourly wage.
Furthermore, the Dept. of Labor also discovered that Boss Wings Enterprises allowed a 15-year-old to keep working beyond 10 p.m. on multiple occasions in June of 2021. They noted that the legal standards prohibit workers of that age from working past 7 p.m. between June 1 and Labor Day. There were other violations, like a failure to maintain accurate records of employee time, as well. In total, the number of back wages and penalties that the Dept. of Labor says it levied against Boss Wings Enterprises came to $114,427.
A spokesperson for Wingstop assured USA Today in an email that "Our franchise agreement ... requires compliance with all laws and regulations," and that Wingstop was unaware of the Dept. of Labor's investigation until the news broke. Rick Ross himself posted a video response on his Instagram account as well, saying, "When you running a business there will be mistakes."
Hopefully, these fines will put a stop to these bad business practices. If Ross was unaware that these violations were happening, he has learned a $114,000 lesson.