The Oven Rule You Should Never Break, According To Paul Hollywood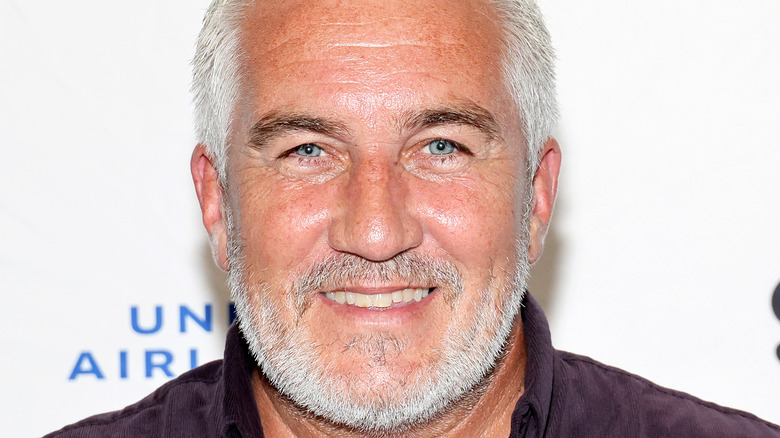 Dia Dipasupil/Getty Images
No one takes more pleasure pointing out your soggy bottom than Paul Hollywood. The celebrity baker and judge on the long-running series, "The Great British Bake Off," is the Simon Cowell of scones and tarts. In an interview with Britain's "Mirror," Hollywood spoke about his persona on television and his penchant for destroying beautiful bakes, saying, "I cut everything. I don't care. I like to see them wince." 
Maybe it's easy to love/hate Hollywood — after all, the homepage for his website does boast in large letters across the screen, "the best baker in the business." Some may see this as quite the self-promoting accolade considering the breadth of talent out there. The son of a baker, Hollywood tried his hand at sculpting before being persuaded into the family business. With extensive experience working at some of the finest European restaurants, the Wallasey native became an authority on baking. He went on to become one of the top bakers in the U.K. after publishing the best-selling cookbook "100 Great Breads." The title was named the "Top Bread and Pastry Book" of 2005, according to PBS.
In an interview on "The View," Hollywood discussed the increased popularity of baking during COVID and shared tips to help bakes with their next Eton mess, bap, or fool. He also revealed an oven cleaning rule he says should not be broken under any circumstances that may just be the key to his success.
The secret to his success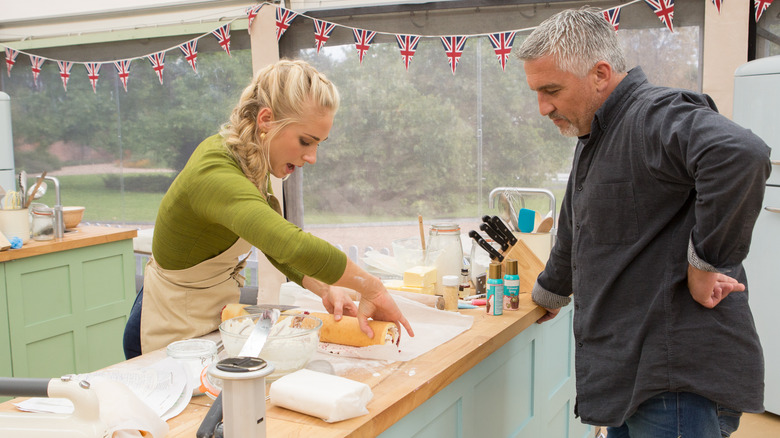 Comic Relief/Getty Images
During his interview on "The View," Paul Hollywood discussed the comfort that baking evokes (via YouTube). The "GBBO" host compared baking to the Scandinavian term "hygge," meaning the pleasant, satisfying feeling you get in cozy environments. The aroma of baking alone can transport you to a hygge-like frame of mind. 
Hollywood went on to provide insight into how others can become more successful bakers, saying that the key is to start with a good recipe. From there, it's important to focus on the workhorse of your kitchen: the oven. The 56-year-old shared that he cleans his oven thoroughly and often to help keep the appliance at the correct temperature. According to Best Service Company Appliance Repair, grease and food build-up in the oven prevent it from distributing temperature properly. This results in uneven baking, and can create hotspots that burn delicate baked goods. Make sure to clean the oven door, too. A clear view inside the appliance will prevent you from opening the door, affecting the oven's internal temperature.
Aside from keeping the oven clean, Cooks Illustrated recommends investing in an oven thermometer. Age, self-cleaning features, and many other factors can make your oven reflect the wrong temperature. It may register 350 degrees, when it's actually much lower than that. Following these tips will result in successful baking 90% of the time, according to Hollywood. He added that in doing so, your baking will be "edible."