What Happened To Pasta By Hudson After Shark Tank?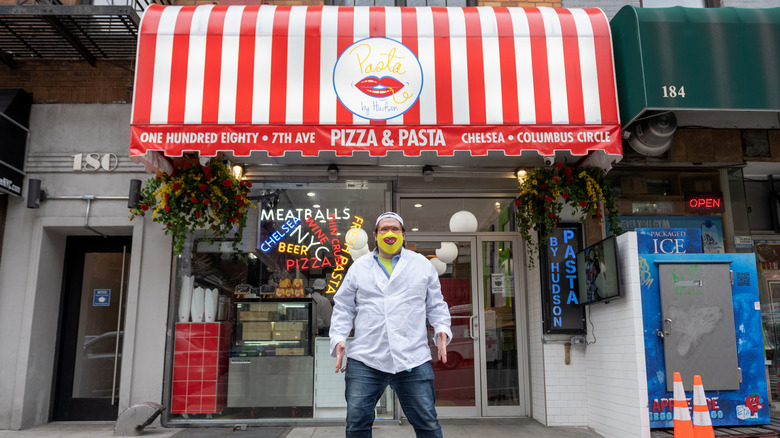 Alexi Rosenfeld/Getty Images
Many entrepreneurs dream of selling their million-dollar idea to the team of investors on "Shark Tank" — and we've seen some of the best foods come from the show. Only a few get the chance, though, and they're expected to provide a thrilling pitch, compelling numbers, and a positive attitude in order to secure the money they're after. Pasta by Hudson did just that during founder Brandon Fay's episode appearance.
Fay's concept for a fast-casual, high-quality pasta bar wowed the sharks. They were impressed with the taste of his pasta and the fact that everything was made in-house, by hand — and quickly. His idea stems from long waits at Italian restaurants; he wanted to solve the problem by serving homemade pasta in a fraction of the time.
Ultimately, Fay received multiple deals. Barbara Corcoran offered $150,000 for a 50% stake. Mark Cuban offered $150,000 for a 20% stake, but he quickly changed it to partner with Lori Greiner; the two put up a combined $150,000 for 20% and 10%, respectively. Fay took the deal with Cuban and Greiner.
Brandon Fay now owns 2 restaurants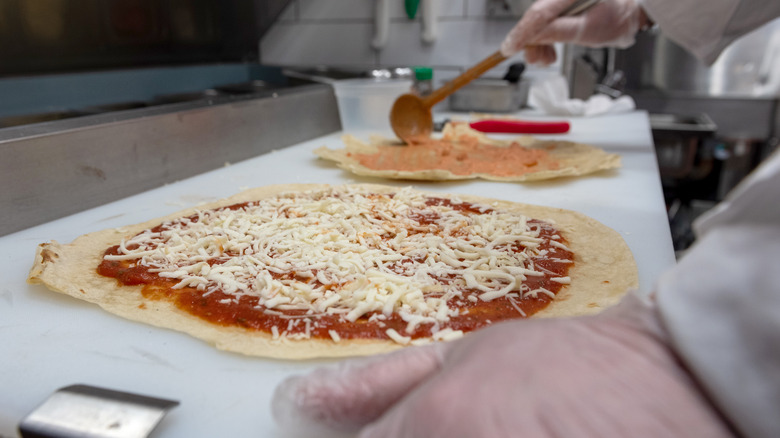 Alexi Rosenfeld/Getty Images
When Brandon Fay appeared on the show, he had one 390-square-foot location in New York City's Columbus Circle. He wanted to expand the business, and Barbara Corcoran suggested taking the brand online and shipping the meatballs all over. However, Fay didn't end up partnering with her, and based on the Pasta By Hudson website, the pasta and meatballs are not available to ship; there is no option to order online. However, Fay does appear to have relocated the main shop to the Manhattan neighborhood of Chelsea, plus he has a second restaurant called The Perry Club.
Pasta By Hudson in Chelsea has 4.5 stars on Yelp, and based on photos, it appears to be a sit-down location and substantially larger than Fay's previous Columbus Circle spot. Fay's other restaurant, The Perry Club, is in the neighboring area of the West Village, and it has 4 stars on Yelp. It appears to also be a sit-down Italian restaurant.
Covid-19 reportedly affected Brandon Fay's sales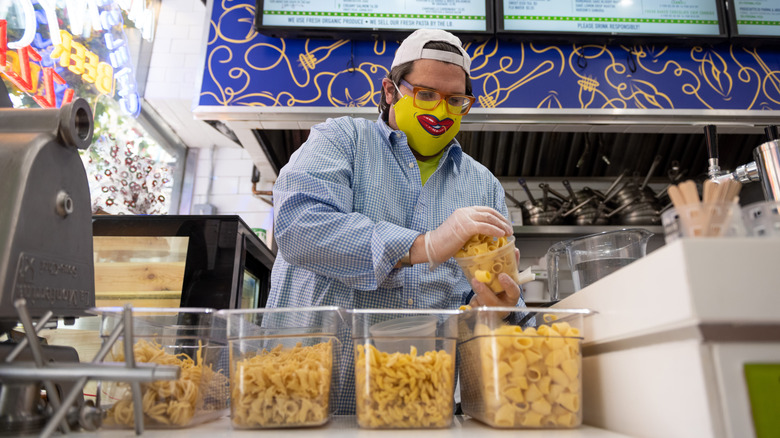 Alexi Rosenfeld/Getty Images
Since New York City dealt with a massive Covid outbreak, restaurants faced tough margins — and Brandon Fay wasn't excluded from facing the difficulties of the industry during the pandemic. According to Shark Tank Recap, Fay's sales were affected by the pandemic, which led to a setback in setting up other pasta locations around the city. This could explain why Fay still only has two spots.
However, Shark Tank Recap also reports that Fay made about $850,000 in the first half of 2021, though Mashed could not independently verify those sales. The recap site suggests Fay still plans to open more locations and start up the online meatball business.
According to Pasta by Hudson's Instagram, the restaurant now sells plenty of NYC pizza as well. The online menu suggests the eatery also offers garlic knots and has a full-service bar. "Boozy brunch," featuring a bottomless mimosa option, is available on Sundays.