The One Condiment Top Chef Canada's Eden Grinshpan Can't Live Without - Exclusive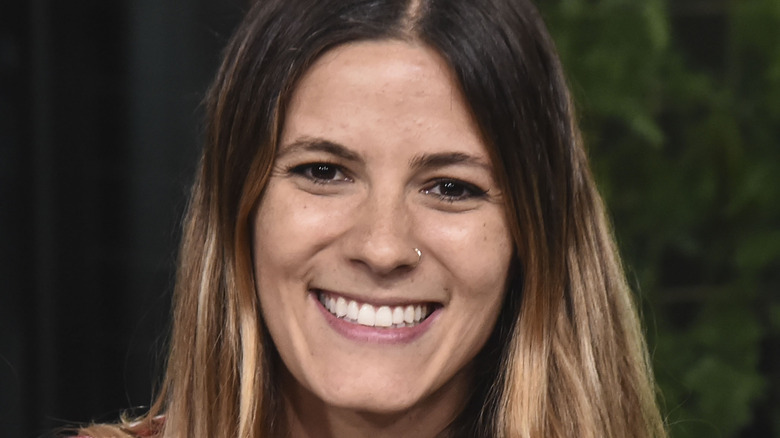 Daniel Zuchnik/Getty Images
Condiments are the vehicle of the sandwich — in other words, they're the flavorful component that ties a sandwich together. The meats, vegetables, or whatever food you enjoy would just not taste the same without an extra sauce that drives it home. Even your favorite chefs use condiments as a staple in their cooking. Eden Grinshpan, a judge on "Top Chef Canada," is one of those chefs.
In an exclusive interview with Mashed, Eden provided details on her partnership with Sir Kensington's, a brand known for its classic condiments and dressings. Of course, we had to ask what condiment the television personality just can't live without. Grinshpan has an affinity for Sir Kensington's chili lime crema everything sauce, which she loves to use on BLTs and fresh summer recipes. Although that chili sauce is one that Grinshpan's family uses often, there is one other particular Sir Kensington's condiment that will always catch her eye (and taste buds).
This mayo from Sir Kensington's is Eden's favorite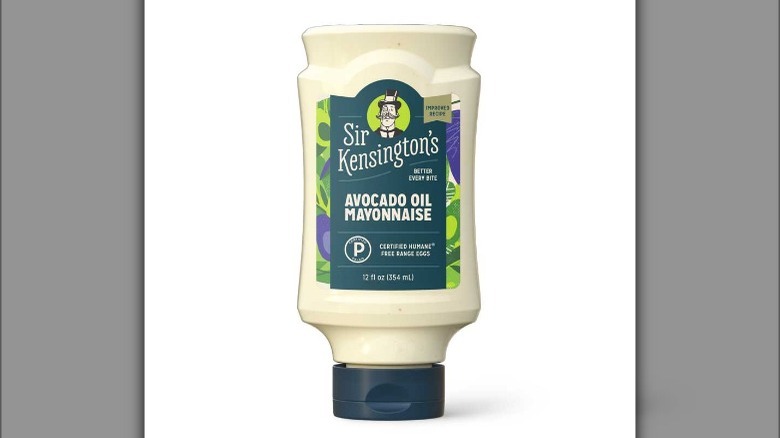 Sir Kensington's
We all have that sauce that takes our food from good to great. For you, it may be barbecue sauce, but for Eden Grinshpan, it's Sir Kensington's avocado oil mayonnaise. We all know that avocado has been all the hype for the last few years, as she explained, "The actual quality of the mayo is just superior. The taste is amazing. High-quality ingredients." Grinshpan described the condiment as "the perfect base to play around with" as she used it to create a harissa mayonnaise for a different recipe.
The "Eden Eats" host recommends throwing fresh herbs, lemon, garlic, dill, or mint into the mayonnaise to take your meal to the next level. If you have a liking for spice, you could follow Grinshpan's lead and even add different chilies to the mayonnaise during barbecue season. She continued, "I find that finding your condiments, especially quality mayo that can hit your table at every barbecue, is key to making this." There you have it — Eden is changing the food world and your picnic tables, one condiment recipe at a time.

The 10th season of "Top Chef Canada" premieres on September 26. Head to Sir Kensington's website to learn more about its condiment offerings, and follow Eden Grinshpan on Instagram to keep up with her latest projects and appearances.