Whiskey Lovers Need To Know About This Giveaway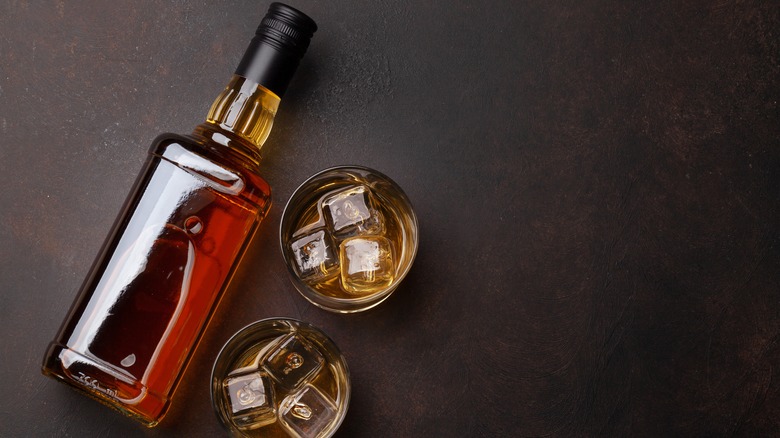 Evgeny Karandaev/Shutterstock
A nice cocktail can get pricey, and if you like sipping on a drink in the evening, it's absolutely worth learning how to make your favorites. We've rounded up some of the essential drinks home bartenders should have on hand, and for beginners, here are the classic cocktails you should learn to whip up. If you're planning on making drinks like a whiskey sour, mint julep, or Old Fashioned, the first thing you'll need is a bottle of whiskey. And if you're a whiskey lover or just want a discounted bottle, there's a giveaway coming up that you should have on your radar.
Over Labor Day weekend, whiskey lovers will have the chance to enter a giveaway and win a $25 rebate from Tullamore D.E.W. to spend on the brand's triple distilled Irish whiskey, per a press release sent to Mashed. If you love hot toddies and looking for your next bottle of whiskey, you may be interested in all the details of entering the sweepstakes.
How to enter Tullamore D.E.W.'s whiskey giveaway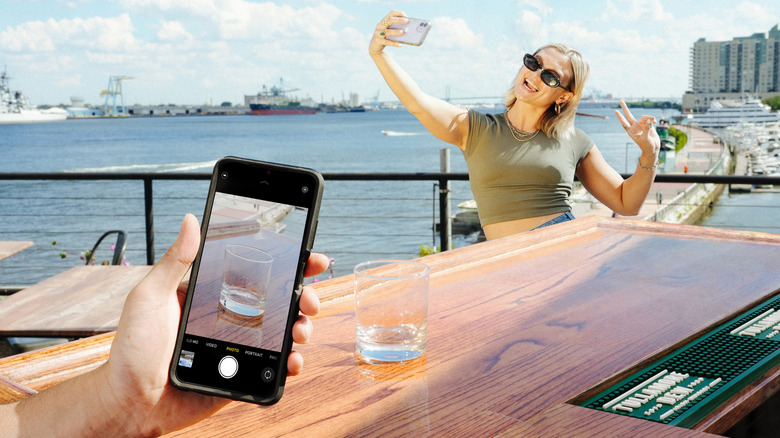 Tullamore D.E.W.
Wondering what you'll need to do to score some whiskey in this round of sweepstakes? According to the press release Mashed received, only people with less than one thousand followers on Instagram are eligible for entry. If you meet this requirement, you can enter Tullamore D.E.W.'s giveaway by posting a photo of an empty whiskey glass with the hashtag #WhiskeyNotLikes.
Anyone hoping to win the rebate should also visit Tullamore D.E.W.'s website for the giveaway to enter their information, including their Instagram handle and Cash App, where the $25 rebate will be sent. The company's website states that the entries will be valid from September 2 to September 5.
If you end up winning some whiskey and need inspiration and what kind of drinks to make, start with the classic whiskey cocktail that was voted best of all. And if you're ready to ring in the autumn season, get cozy with a citrusy whiskey smash recipe.