Whatever Happened To The Cuban Sandwich At Panera?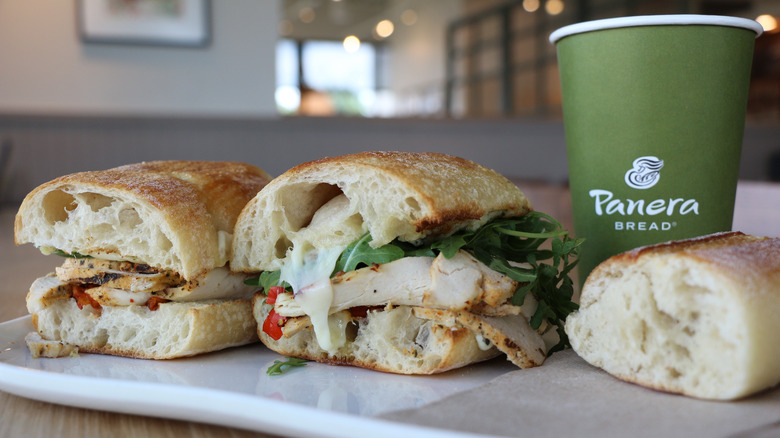 Deutschlandreform/Shutterstock
Change can be for the best, or it can be downright heartbreaking. Losing your favorite menu item may just fall into the latter category. One such instance happened in 2020 when Subway nixed roast beef and rotisserie-style chicken from its selection of meats, per Brand Eating. That same year, KFC traded in its potato wedges for traditional french fries (via The Takeout).
Sometimes items leave the menu just to return again later. Take the McRib, for example. According to Reader's Digest, the McDonald's favorite disappears from the menu once a year due to both the cost of making it and the hype a limited-time item generates. "If you suddenly start to buy a large amount of [pork trimmings], the price starts to rise," meat scientist Roger Mandigo said. Additionally, publicity for McDonald's skyrockets every time the sandwich comes back, making it a win-win for consumers and the company alike.
At one point, Panera Bread had a delightful Cuban sandwich, but it is nowhere to be found these days. Naturally, disappointed fans of the item took to Reddit to find out why.
Nobody noticed at first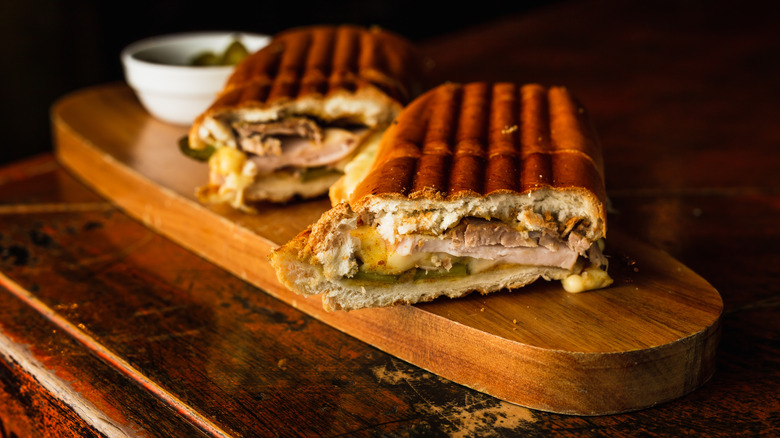 Elena Gordeichik/Shutterstock
Upon learning of the Cuban sandwich's disappearance, a Reddit user created a thread on the r/Panera subreddit with the heading "Lamenting the loss of our Cuban sandwich." The user then shared their story: "Went to get a Cuban half-sandwich for lunch, and they 'don't have it on the menu anymore.' That was a delicious sandwich, and I only just found out about it last month. [I] have had it four times since then."
The resulting comments mostly agreed with the OP, expressing their sadness for the loss of a beloved sandwich. "Absolutely heartbreaking to find this while searching for it on the menu," one comment read. An employee of Panera Bread stated in the thread that the sandwich was removed two months prior to the post, but "no one seemed to care until this past week."
According to the brand's website, the Cuban sandwich was made up of artisan ham, shredded pork, Emmental cheese, mustard, sweet and spicy pickles, and an Artisan ciabatta.