Alex Guarnaschelli Just Solved TikTok's Biggest Cast Iron Issue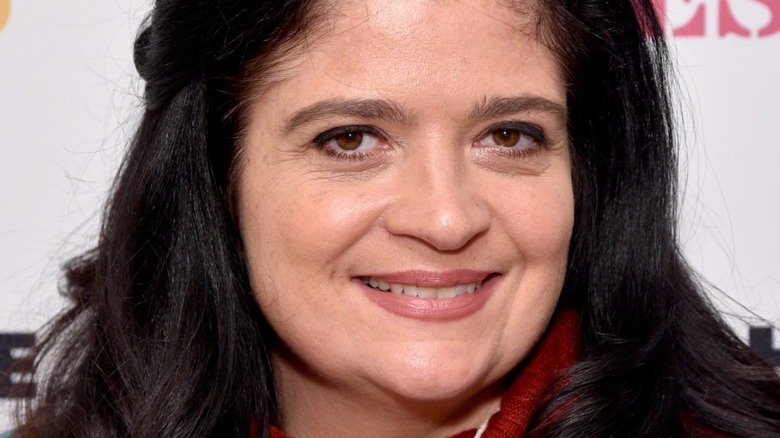 Bryan Bedder/Getty
Raised with a culinary education given by the late esteemed editor Maria Guarnaschelli, her daughter Alex Guarnaschelli has exotic spices coursing through her veins. As an accomplished chef, Alex has cooked across the pond in Paris at the legendary Michelin three-star restaurant Guy Savoy before becoming executive chef at Butter in New York City circa 2003. Still at the helm, Alex has created a stylish niche restaurant serving greenmarket ingredients on its seasonal menu.
As a well-known face on the Food Network, Guarnaschelli has been a judge on the popular game shows "Chopped," "Supermarket Stakeout," and "Beat Bobby Flay," where she enjoys coaching Flay's competitors to victory. As a co-host on "The Kitchen" and host on "Fix Me a Plate," Guarnaschelli shares recipes and lesser-known NYC food hot spots only a native New Yorker could. Guarnaschelli has added 'Iron Chef' to her accolades after besting nine rivals on "The Next Iron Chef: Redemption," all while managing to write a few cookbooks.
The chef often uses her digital presence to connect with fans and answer cooking questions plaguing home cooks. As a well-known fan of cast iron cooking, Guarnaschelli has shared recipes using the kitchen workhorse on her Instagram page. There are many benefits to cooking on cast iron, and the nearly indestructible surface is often passed down through families over generations. Recently, Guarnaschelli took to TikTok to solve a cast iron dilemma many of us have faced.
How to deodorize cast iron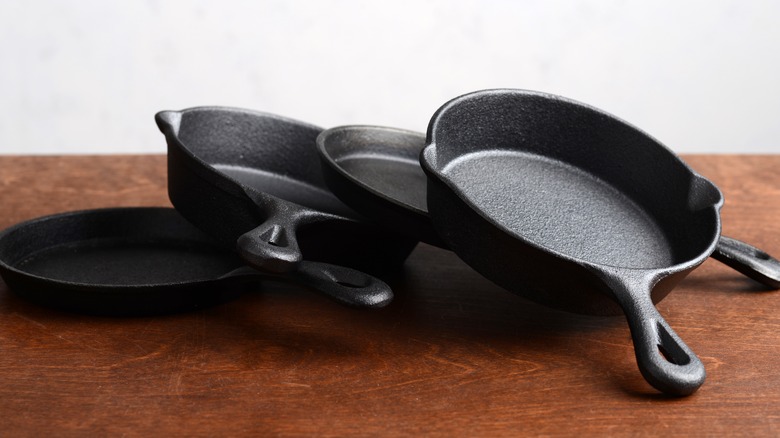 Michael C. Gray/Shutterstock
According to America's Test Kitchen, cast iron holds onto heat unlike any other pan in the kitchen, making it a chef's go-to for cooking over high heat, like searing a steak. In addition, cooks say that cast iron improves over time, provided proper precautions are taken, and the pan is seasoned correctly.
In a recent TikTok video, Guarnaschelli solved one of the most significant drawbacks to cooking on cast iron — the lingering odor. When a viewer asked Guarnaschelli how to eliminate the unpleasant fishy smell leftover from searing salmon, she recommended a "reset." She suggested filling the cast iron halfway with Kosher salt and baking it in a 320-degree Fahrenheit oven for 20 minutes. Once the pan has cooled completely, clean out the salt, and wash and scrub the cast iron clean before re-seasoning the surface.
Lodge Cast Iron recommends periodically seasoning cast iron to keep rust and bare patches away. Start with a clean, dry skillet, whether doing this for the first time or the hundredth. ​​Add 1/2 teaspoon of unsaturated oil to the pan. Flaxseed oil is best, but sunflower or soybean will work too. With a paper towel, wipe the surface with oil until it's shiny without being greasy to the touch. Bake the pan upside down in a 450-degree Fahrenheit oven for one hour. Over time, the surface will develop layers of oil, creating a non-stick surface good enough to fry an egg on; the ultimate test.