The Restaurant That Serves The Best Indian Food In Europe, According To Ryan Reynolds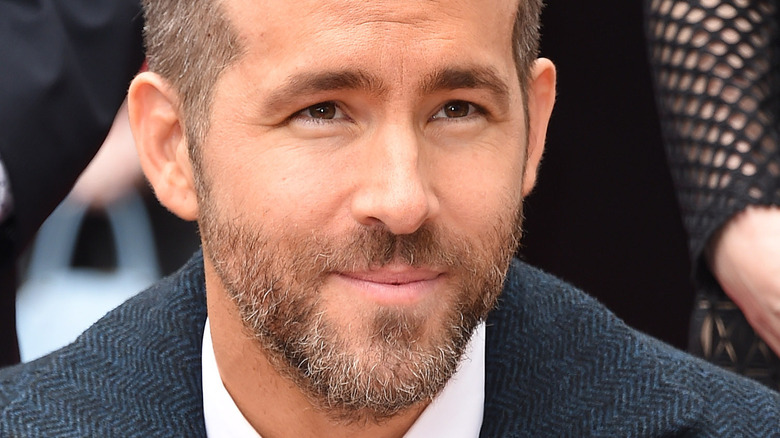 DFree/Shutterstock
Fans know Ryan Reynolds from movies such as "Deadpool," "Free Guy," and "The Adam Project." But did you know that Reynolds is also an entrepreneur? When he's not spending time with his wife, Blake Lively, and their children, Reynolds divides it by promoting his businesses and brands, including Aviation Gin, Mint Mobile, and the creative agency Maximum Effort (per Entrepreneur). 
But there's more — Reynolds is also a co-owner of a Welsh football team, Wrexham AFC. (The other co-owner is also a famous actor: Rob McElhenney from "It's Always Sunny in Philadelphia.") And now, there's a new docuseries, "Welcome to Wrexham," about the two owners of the club and their adventures in promoting the team, per the Independent. 
When it comes to pizza, Reynolds claims that his favorite pizza spot on the planet is Patsy's Pizza in Harlem (via People). And the actor has also discovered another great restaurant near Wexham in the U.K.
The Light of India restaurant in Ellesmere Port wowed Ryan Reynolds
The Guardian reports that Ryan Reynolds was in Wexham to see a match played by his football team. After a triumphant win, he decided to be fans' guide to Indian food and posted the photo of a flyer of an Indian restaurant on Instagram, claiming that it makes and serves the best Indian dishes in all of Europe.
Fans may already know that Reynolds' favorite restaurant in the world is a Greek joint called Minerva in Vancouver (per Daily Hive). And now, they know that for Reynolds, the best Indian restaurant in Europe is called Light of India, and it's located in Ellesmere Port. 
After he praised Light of India on his Instagram, the family that owns the restaurant was left flabbergasted, but the owners didn't even know who Reynolds was. However, their son, Shaa Rahaman, is more insightful and now wants to make a dish in honor of the actor. He's thinking about calling it "the Deadpool masala." BBC revealed that after Reynolds' praise, bookings at the restaurant went off the charts, so the only thing left to see now is what that new Deadpool masala dish will look and taste like. We'll wait.