What Bobby Flay Wants People To Know About The Restaurant Industry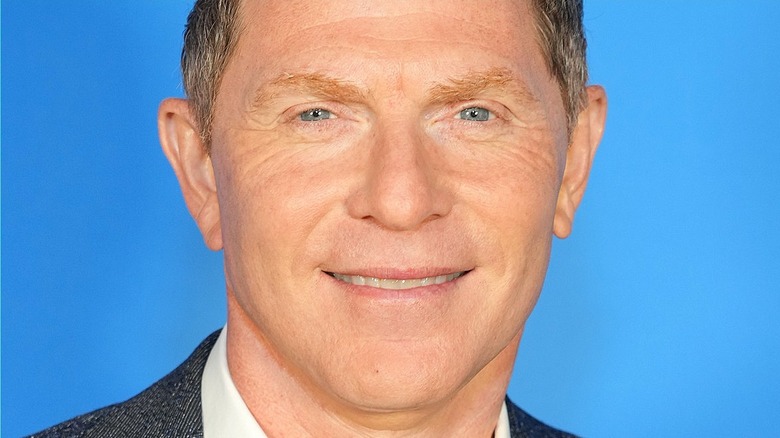 Kevin Mazur/Getty
Celebrity chef, Food Network fixture, and cookbook author Bobby Flay is the owner and executive chef of multiple restaurants, including Amalfi, an Italian restaurant at Caesars Palace in Las Vegas that reflects his love of Italy's Amalfi coast, and four Bobby's Burger Palace locations — three in Las Vegas and one at Yankee Stadium in his hometown of New York City (per Bobby Flay). "My most comfortable place is in my kitchens — at my restaurants or at home," the restaurateur notes.
The question is: How often is Bobby Flay in the kitchens of his own restaurants? Think about it. The demands of being a Food Network star with popular shows like "Beat Bobby Flay," "Throwdown with Bobby Flay," and "The Flay List" (which he co-hosts with daughter Sophie), combined with the rigors of running businesses like Made by Nacho (his Instagram-famous cat's premium cat food company) and production company Rock Shrimp Productions, must add up to one jam-packed schedule. When does Bobby Flay get to roll up his sleeves and cook?
The unbeatable Bobby Flay shares struggles of being a restaurant entrepreneur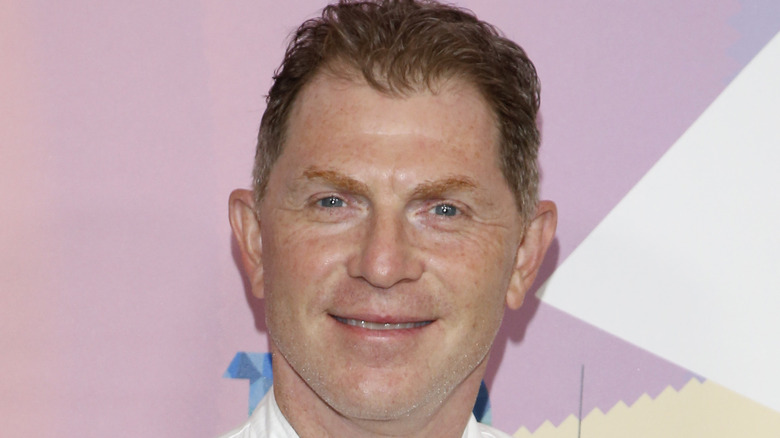 Gabe Ginsberg/Getty Images
Bobby Flay got his start in the culinary business as a teenager, working as a cook at the legendary theater district restaurant Joe Allen's in New York City (per Food Network). His father was a partner in the restaurant and made the job possible, but Flay worked hard and showed promise and Flay was head chef by the age of 20. He soon was on his way to creating the innovative restaurant concepts he is known for today, showcasing bold Southwestern ingredients and Spanish flavors, elevating the basic burger, and always firing up the grill.
Flay got into the restaurant industry because he wanted to "make good food" (per Business Casual). But he wants people to know that when you graduate from being a chef to being a chef-owner or partner and opening restaurants, you end up being less connected with food and more focused on the challenges and day-to-day logistics that come with being an entrepreneur.
"You want to open restaurants," Flay explains, "and all of the passion becomes a smaller percentage of what you do every single day, especially when you become an entrepreneur restaurateur, however you want to describe it, because running a business has all these other components that kind of get in the way of your passion, which is, you just want to make good food. So I think that that's the hardest part of being in the restaurant business ..."