What Happened To BeverageBoy After Shark Tank?
From the beginning, BeverageBoy set out to solve a common problem at adult pool parties. According to Shark Tank Success, the product includes two parts; one is an everyday foam can sleeve while the other is a polypropylene weight, effectively preventing beverages from tipping over in a body of water. This handy product allows users to swim without holding their beer can or keeping it poolside. Per Shark Tank Blog, founder Kevin Waltermire said that the BeverageBoy "is named after the American River Otter Superhero, BeverageBoy, whose superpower is to make beverages float."
Waltermire, who completed a Master of Business Administration program at College of Charleston (via The Post and Courier), appeared on ABC's "Shark Tank" in season 6 episode 15. The program follows entrepreneurs who pitch their business ideas in front of a team of investors, including Mark Cuban, Barbara Corcoran, Kevin O'Leary, Lori Greiner, Daymond John, and Robert Herjavec. According to Shark Tank Blog, two years after BeverageBoy came to life, Waltermire entered the tank looking for a deal from the investors.
The Tank's water heats up
Kevin Waltermire appeared in front of "Shark Tank" investors with a male model, per Shark Tank Blog. The model was meant to demonstrate how the BeverageBoy held summer drinks in a kiddie pool filled with water. The numbers game came next; the product sells for $9.99 and it costs the company $2 to make it. He also reveals that he's made $10,600 in sales at the time of taping.
Unfortunately, many of the Sharks weren't fans of the BeverageBoy. Kevin O'Leary aka Mr. Wonderful called it "poo-poo on a stick," and Mark Cuban cited Waltermire's earlier story of showing up to a trade show without order forms his reason for backing out. In fact, O'Leary went in even harder, telling Waltermire that he wasn't worthy of the name Kevin. Waltermire later revealed that a heated exchange occurred and ABC cut a lot of it out, according to Charleston City Paper. "Mr. Wonderful, he's such a little p**is," he said.
What happened after the show?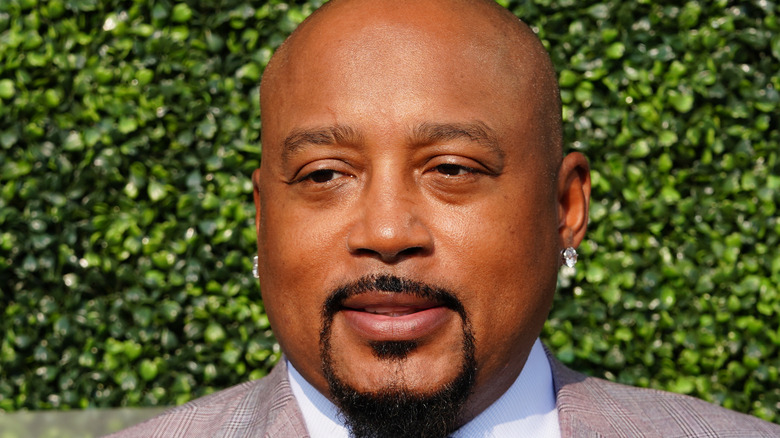 Leonard Zhukovsky/Shutterstock
Despite the heated words that were used in the tank, BeverageBoy ended up with a few offers after all. To start, Kevin Waltermire asked for $50,000 for 15% of his business, per Shark Tank Blog. The first offer came from Lori Greiner, who offered the money Waltermire requested but for a 40% stake of the company. They attempted to negotiate, but ultimately, he settled for a deal with Daymond John — $50,000 for 35% equity.
Sometimes though, making a deal on "Shark Tank" isn't always what it seems. According to Shark Tank Blog, Waltermire's deal with Daymond John fell through after the cameras were off. It was ultimately the beginning of the end for BeverageBoys, which shuttered its virtual doors in 2017. As of August 2021, Kevin Waltermire is working at ONE Cannabis Group (now known as Item 9 Labs Corp) as the Director of Business Development (via LinkedIn). Per PR Newswire, Item 9 Labs Corp is an award-winning operator that offers more than 75 cannabis strains. It looks like consumers are going to have to enjoy their beverages in a traditional beer glass instead.