All Of Bad Bunny's Favorite Desserts Feature One Key Flavor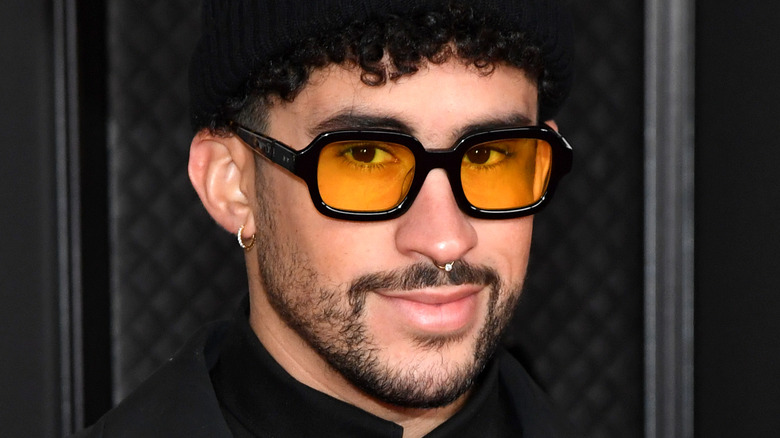 Kevin Mazur/Getty Images
Oh, Bad Bunny. Don't you love him a bit more every time you listen to the first few beats of "Moscow Mule?" Benito Antonio Martínez Ocasio, AKA Bad Bunny, is not only the number-one artist on the planet, per Rolling Stone, but the iconic Latino artist who broke records with "Un Verano Sin Ti," his latest album that has spent nine weeks in the top spot on the Billboard 200. Tons of TikTok dance trends follow his lyrics, his "Neverita" video has more than 31 million views on YouTube, and the recent Harper's Bazaar cover shows he is quite the stylish guy.
Throughout his career, Bad Bunny has celebrated his Puerto Rican roots. In a speech at the 2022 MTV VMAs, he said the awards he won that night are proof that he and other artists do not have to change their language or culture to be successful. That includes food. Yep, the "Me Porto Bonito" rapper is a foodie — Bad Bunny's new steakhouse just opened last month in Miami.
Bad Bunny likes to cook, but he especially loves to eat. In a Harper's Bazaar "what I eat in a day" interview, he revealed that he likes to ditch the recipe and improvise while preparing a meal at home, which usually includes rice. Bad Bunny enjoys a light dinner of sushi, he dislikes olives, and when it comes to desserts, he is completely sure which one he wants from the bakery case: whichever has coconut, please.
Bad Bunny loves coconut in desserts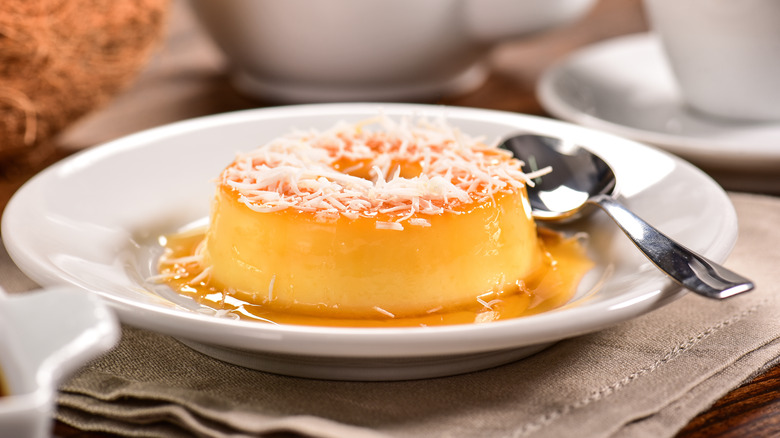 Marcelo_Krelling/Shutterstock
When Harper's Bazaar asked Bad Bunny about his favorite desserts, he answered, "anything made with coconut." He listed coconut flan, coconut-flavored mochi ice cream, and coconut tres leches cake — a classic dessert in many Latin American kitchens that Puerto Ricans prepare with coconut milk (via Familia Kitchen). He seemed most excited about something called coconut kisses, bite-sized cookies that are similar to macaroons, with shredded coconut in the mix.
It makes sense that the artist named these desserts as his favorites: Puerto Rico knows how to enjoy coconut. Just a few coconut-based Puerto Rican foods everyone needs to try include the classic arroz con dulce, a type of rice pudding that's a favorite for the holidays, along with coquito, a creamy, spiced rum drink. There's also a coconut pudding known as tembleque, a wiggly, cinnamon-spiced dessert that, much like panna cotta, is quick to prepare. Now we get you, Benito, coconut has always brought you back home.