Why A Beloved California Grocery Store Looks Like A Bowling Alley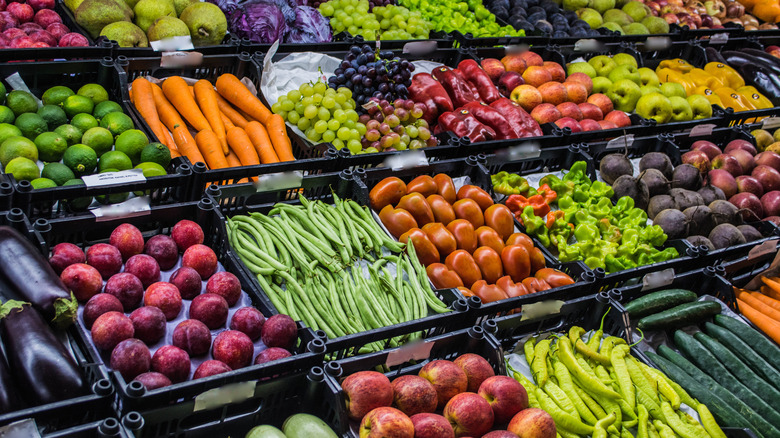 nathanaparise/Shutterstock
For most, grocery shopping is merely a mundane weekly chore with the goal of getting in and out as fast as possible. But some specialty markets are particularly unique, with theatrical features and specialty product curation that transform the act of grocery shopping from humble errand to exciting event.
From Erewhon's extra boujee health food products in Los Angeles to Jungle Jim's impressive tanks of live freshwater fish in Ohio, there are plenty of grocery shops out there that deserve a slow browse through the aisles. The famous Berkeley Bowl Marketplace, whose original location occupied a former bowling alley of the same name in Berkeley, California, ticks the boxes for unique space, specialty produce, and affordability.
At this grocery store, lanes where shiny bowling balls used to barrel toward white pins have become plentiful aisles of fragrant fruits and veggies. Berkeley Bowl is best known for its sprawling produce section; it takes up a majority of the market and displays a wide variety of fresh local and exotic produce, from organic California avocados to gingko nuts to Indian bitter melon.
Berkeley Bowl's unique history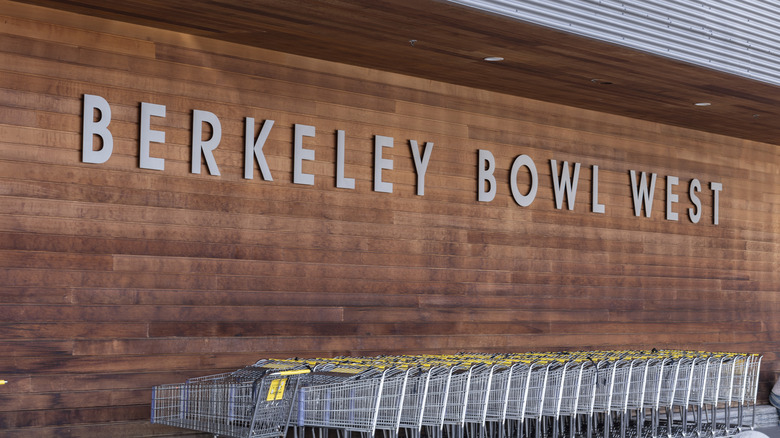 BondRocketImages/Shutterstock
Per Eater, the history of Berkeley Bowl began in the 70s when Berkeley Bowl Bowling Alley, located on 2777 Shattuck Avenue near the UC Berkeley campus, shut its lanes. In 1977, locals Glen and Dianne Yasuda were looking to open a local grocery store and found its home in the former bowling alley. 
Not only is Berkeley Bowl the city's most popular grocery store, but it has also earned national and international recognition as one of the most renowned retailers of exotic fruits and vegetables. This popularity caused them to outgrow the old bowling alley. In 1999 they moved into a larger space on 2020 Oregon Street, according to the Berkeley Bowl website. In 2009, they opened up a second location, Berkeley Bowl West, in a former Heinz Ketchup factory. 
Berkeley Bowl's popularity also helped teach the community about extraordinary produce from around the world not normally seen in the states. This impact can be seen in Laura McLively's "Berkeley Bowl Cookbook,"  which offers "recipes for a panoply of fruits and vegetables that have been largely overlooked or forgotten in popular cuisine." 
Though it's grown from a mom-and-pop grocer to an internationally recognized institution, Berkeley Bowl's values have remained the same: to offer affordable, diverse produce to the local community. The store hasn't forgotten its roots, either — to preserve the rich history of the bowling alley, both Berkeley Bowl locations have tables made with the wood from the original bowling lanes.