That Time Buddy Valastro Went All Out With A Giant Spaghetti Dish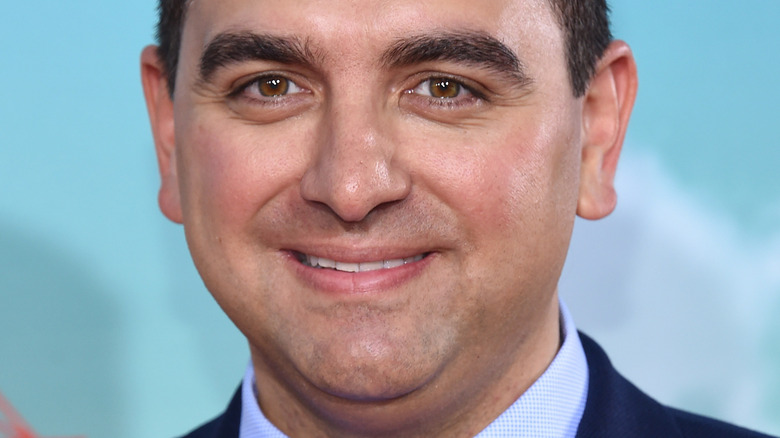 DFree/Shutterstock
For Buddy Valastro, a cake is far more than the sum of its parts, it's a symbol of his Italian culture and identity. Raised by a lineage of expert pastry chefs in their family-owned bakery, Carlo's Bakery, Valastro's entire life has been dedicated to the art of baking (per Food Network). Nicknamed the "Cake Boss," which subsequently became the title of his hit TLC show that follows the celebrity chef and his family's day-to-day operations at Carlo's, the chef proves to be a master baker and patriarch.
Celebrated for his over-the-top designs and authentic Italian pastries, one of Valastro's cakes was once voted the best cake in America by Today Show viewers (per Carlo's Bakery). Adding to his personal successes, Carlo's Bakery has branched out from its humble beginnings in New Jersey by opening flagship locations in states including New York, Pennsylvania, Florida, Texas, and Nevada.
A certified legend in the baking industry, the cake boss is also a brilliant chef, and like any other Italian, he can make a mean spaghetti, too.
Valastro impresses Instagram with his spaghetti
Back in 2020, Valastro experienced a brutal hand injury at his home bowling alley. According to Today, his hand got stuck in the bowling pinsetter and he watched a metal rod slowly and repeatedly impale his hand three times. The accident created a great deal of uncertainty as Valastro generally uses both hands to craft the intricate cakes that have defined much of his career. But with the help and support of his family, the celebrity chef is back to doing what he loves.
If Instagram is any indication, Valastro is doing better than ever and making more than just cakes nowadays. In the last few months, he's been posting a smorgasbord of crave-worthy Italian fare including pizza, lobster mac & cheese, fettuccine, and more recently, a massive pot of spaghetti. Dressed in a graphic tee that reads "trophy husband" Valastro stirs a comically large heap of white-sauce clam spaghetti with his signature smile plastered to his face. The caption of this Instagram reel reads "Spaghetti and fresh clams, Jersey style baby." With 27,500 likes and a comment section full of drooling and clapping emojis, its safe to say the chef impressed Instagram.
While making large dishes isn't out of character for Valastro, as a certified family man, we speculate that the mountain of pasta was likely to be shared among his wife and their four children.