TikTok Is Loving Giada De Laurentiis' 'Teenage Dirtbag' Photos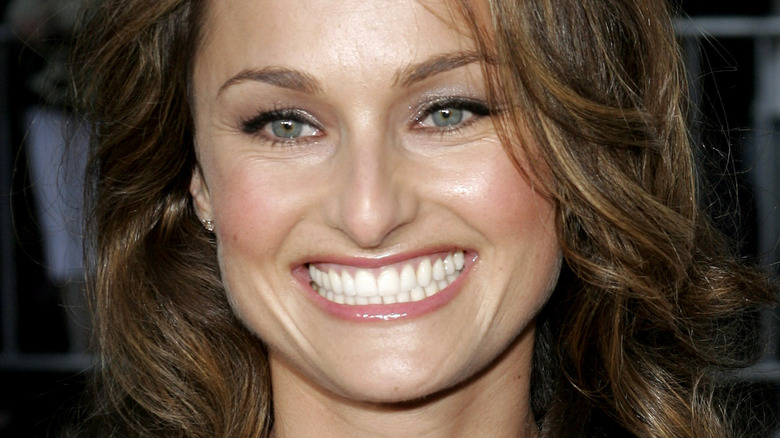 Tinseltown/Shutterstock
Some will say that the internet runs on electricity and technology. Those people have probably never been online. In fact, it seems that the internet actually runs on memes. If not for memes, there'd be nothing to do on social media but talk to our friends and family. And no one wants that when we could be watching cats fall off of stuff, seeing people accidentally drink strange things, or marveling at macaroni and beef balls. But to appreciate a good meme, we need to understand it.
The trouble with memes is they can go right over our heads without the proper context. (Websites like Mashable have even gone so far as to help explain how memes work for the uninitiated, just in case grandma wants to start cutting Clint Eastwood into Red Dead Redemption 2.) Though some can be complex and esoteric, the "teenage dirtbag" meme is simple enough in concept. According to Know Your Meme, all that's required to join the "teenage dirtbag" posters is a montage of old photos from horrible choices made as a teenager played over the song "Teenage Dirtbag."
Many have already gotten on the "teenage dirtbag train," including Martha Stewart. Now, Giada De Laurentiis, seems to want the final word in dirtbag shenanigans.
The dirtbag is weak with this one
Normally, when Giada De Laurentiis takes to TikTok, she's offering zesting tips or showing off the Dyson Supersonic. But she's not above tackling a meme. Previously, she's slurped down some incredibly long pasta and dipped pickles in chocolate to torture her daughter. But when De Laurentiis went for the "teenage dirtbag" crown on TikTok, it was hard to believe that the fashionable food maker would have much to offer by way of being a so-called dirtbag. Sure enough, she was, as one commenter phrased it, "always classically beautiful," even with a mouth full of braces. (Though, the braces do explain her signature 5,000-watt grin.)
The TikTok commenters couldn't say enough nice things about the chef. Most reactions were along the lines of "gorgeous" or "marry me." One tried to bring the string of adulation back to a more realistic place by telling the chef, "I don't think you understood the assignment." Some compared her to other famous faces, such as the person who felt that Dr. Laurentiis gives off "Marsha Brady vibes."
Perhaps the best were the surreal comments, such as "You are angles," or the (potentially backhanded?) compliments, such as "I grew up watching you with my mom," which doesn't seem designed to make anyone feel like they're in their prime.