What Happened To MUSH After Shark Tank?
What do you picture when you think of oatmeal? An overcooked blob of beige grains, stuck to the bottom of a pan on the stove? A package of instant oatmeal with a mile-long list of ingredients that includes sugar and a bunch of artificial ingredients with names you can't pronounce? Perhaps you see a Crock-Pot full of steel-cut oats swimming in water or milk that cooks while you're sleeping.
There are many ways to cook and eat oatmeal. It might not be the most "sexy" food in the world, but done well, it can be delicious, nutritious, and even convenient, with no cooking required. All of those benefits drive our love affair with overnight oats, which are raw oats, liquid, and spices mixed up in a Mason jar and left to soak in the refrigerator for eight hours. If you love overnight oats, you might have heard of MUSH, a popular brand of packaged, ready-to-eat overnight oats found at supermarkets, big-box stores, and online.
After its founders made a deal-worthy appearance on "Shark Tank" back in 2017, MUSH became, well, an overnight success (per San Diego Magazine). The company that got its start the old-school way, by slinging oats and getting feedback from customers at local farmers' markets, is now a multi-million dollar company at the top of the pack in its category (per Forbes).
From farmers markets to oatmeal for the masses
MUSH co-founders Ashley Thompson and Kat Thomas met while working on Wall Street and connected over their mutual interest in healthy food products (per Forbes). They created one, and went on "Shark Tank" seeking an investment of $300,000 in exchange for a 10% share in their business (per Shark Tank blog). "Who's ready to 'mush' it to the limit," Thompson asked the Sharks. Mark Cuban raised his hand. The billionaire entrepreneur had competition from two other Sharks, but he matched the request and added an unlimited credit line "for whatever you need" (per YouTube).
When the MUSH partners appeared on "Shark Tank," they reported revenue of $70,000 through farmers' markets, $120,000 in current sales, and projected sales of $900,000 the following year. Their dairy- and sugar-free product had just landed in Whole Foods.
MUSH soon experienced the "Shark Tank effect',' a sharp increase in sales after appearing on the show (per American Express). Eighteen months after the show aired, they had racked up $5 million in sales. Before "Shark Tank," MUSH was in 150 stores. After "Shark Tank," MUSH's retail presence swelled to 3,500 stores nationwide, including Publix, Wegmans, ShopRite, Target, and Walmart. It's at Costco now, too. "What MUSH has done is really change the overnight oats category," Cuban said in a "Shark Tank" update episode (per YouTube).
MUSH's success comes with some growing pains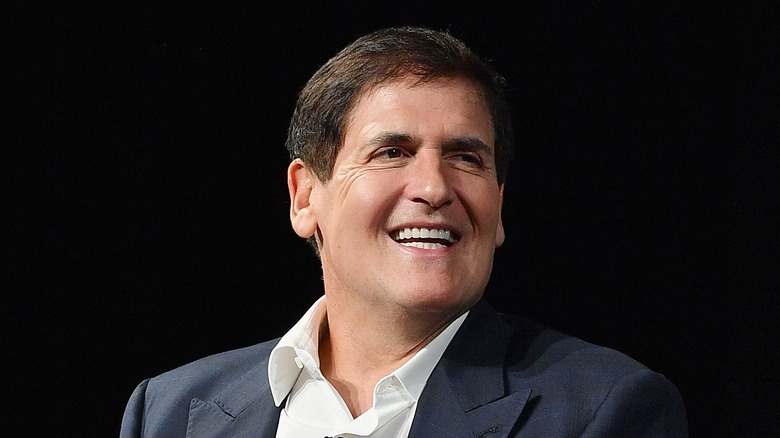 Dia Dipasupil/Getty Images
There have been bumps on the road to juggernaut success. Several months after "Shark Tank" aired, MUSH was inundated with orders. The founders and their employees were working round-the-clock to fill them — and ran out of containers. They reached out to Mark Cuban, who helped them find a new container and get back to production in 48 hours (per Dallas Business Journal). RXBAR founder Peter Rahal has also invested in MUSH, and according to Food Business News, he's very familiar with nutritious and convenient foods. On the personal side, health issues forced MUSH co-founder Kat Thomas to step away from her role in the day-to-day operations of the business.
At its core, MUSH remains a plant-based product with simple, wholesome ingredients, but there are those who question the very existence of ready-to-eat oats and criticize MUSH and other members of the "cabal of packaged overnight oats" (including old standby Quaker) for their contribution to plastics pollution. "Mush really goes all in for the waste, tucking a plastic spoon under every lid. It also lives up to its name — it's less like oatmeal than rice pudding, both in texture and appearance," Rebecca Flint Marx wrote in a piece for Eater. "Flavor-wise, the blueberry is fine, but the chocolate is unmitigated sadness."