What People Don't Realize About Top Chef, According To Padma Lakshmi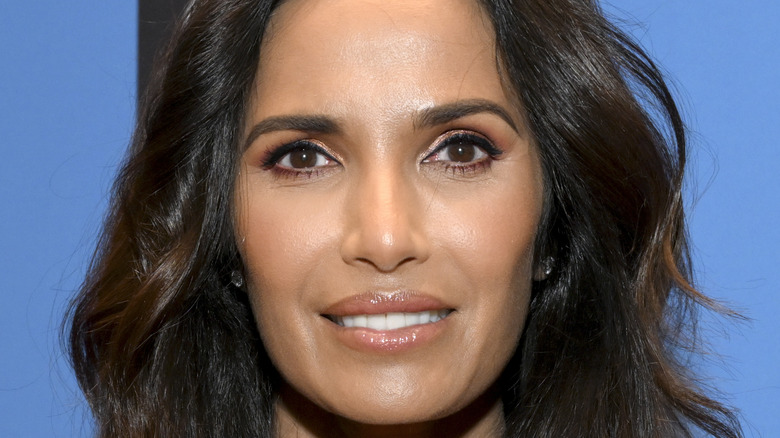 Michael Kovac/Getty Images
"Top Chef" just aired its 19th season, and Gail Simmons confirmed that "Top Chef" 2023, the 20th season, is being filmed in London. Host and judge Padma Lakshmi has been there for all but the very first season, which was hosted by "The Kitchen" star Katie Lee Biegel. Throughout the years, Lakshmi has branched out from "Top Chef," creating and starring in her own series ("Taste the Nation"), and penning a memoir and cookbook (via Lakshmi's website). But she always comes back to "Top Chef," and she was ready to talk about it during The New York Times Food Festival.
Mashed news attended a conversation between Lakshmi and New York Times Food and Cooking editor Emily Weinstein at the "Breaking Bread" portion of the event, which took place on October 8, 2022. During their talk, Lakshmi divulged more than a few interesting details about her time in front of the camera, and "Top Chef" fans might be interested to hear what she had to say about the longevity of the show and how it's remained so successful over time.
Lakshmi shared how Top Chef has remained relevant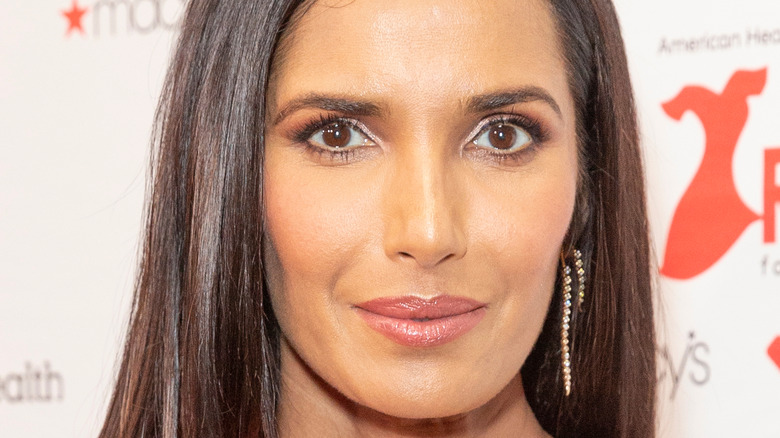 lev radin/Shutterstock
How does a reality competition show like "Top Chef" stay relevant over nearly two decades? It helps that each season, there's a new group of contestants, each of which has their own cooking style, and their own personality. But Lakshmi says there's another important factor: place. When Emily Weinstein, New York Times Food and Cooking editor, asked Lakshmi, "How do you keep it fresh?...You come every season, and you bring so much energy to it. How do you do that?" Lakshmi replied, "I think changing the location every season helps a lot, because the environment, the community that we go and film in, always informs our challenges. I don't think people realize how regional even American food is." The show often incorporates elements of local cuisine into the show, from featuring accomplished local chefs as guest judges to creating challenges based on ingredients that are relevant to the location — like when the contestants had to reimagine the classic Kentucky Hot Brown sandwich on "Top Chef: Kentucky" (via On3). 
Lakshmi herself has also benefited from all of this local exploration and travel. "One of the great pleasures of being on 'Top Chef,'" shared Lakshmi, "is that I've been able to travel the country. We go in and I park it there for six weeks. It really allows you to get to know the city you're in, in a way that you might not if you were just a tourist."