The Fan-Favorite Sam's Club Event Members Won't Want To Miss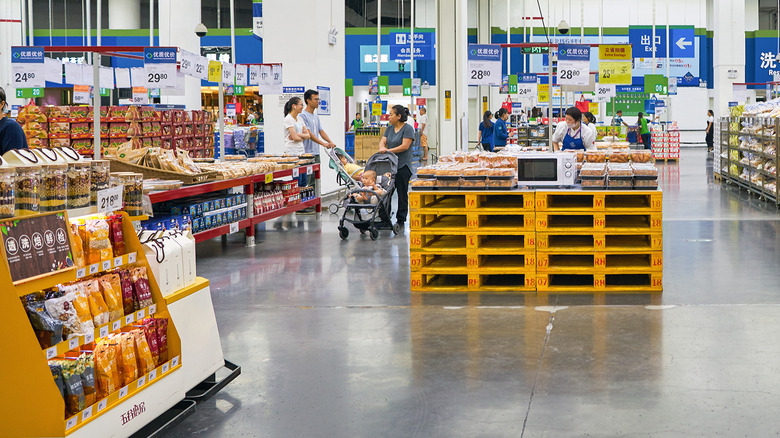 Sorbis/Shutterstock
Like Costco, Sam's Club offers membership options to shoppers in exchange for exclusive access to its myriad of products at competitive prices. In addition to its lower pricing for bulk buys, there are other perks to being a Sam's Club Reward member. Members of the Club, according to its website, are provided curbside pickup, members-only fuel savings, and access to their tire and battery center, while members of the Plus program also receive things like pharmacy and optical savings, and free shipping.
And while they have been known to celebrate the holidays with festive, seasonal desserts like the Kentucky Woods Bourbon Barrel Cake or pre-assembled Gingerbread House Kits, another traditional perk is making its way back into stores. Sam's Club is predicting the event will be a hit amongst its customers, and we can see why, as the store is bringing in free samples. The concept is not quite the same as Costco's year-round free samples, but shoppers will surely enjoy it just as much. Sam's Club Taste of Sam's is back, and Supermarket News says the three-day event has previously offered 50+ holiday food samples to its members. This year, you can expect massive changes.
A Taste of Sam's six day sampling event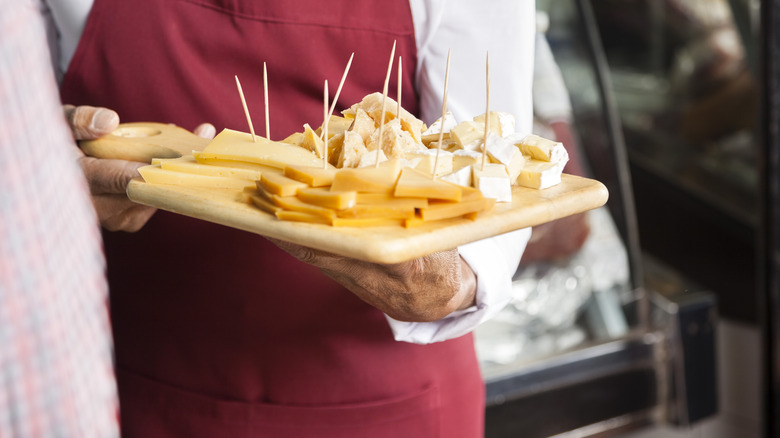 Tyler Olson/Shutterstock
Nothing brings the holiday cheer on quite like freebies. It's no secret that shoppers love to sample items before buying and many grocers, even Trader Joe's, has a history of participating in the free sample practice. But since the pandemic forced us into lockdown and induced more stringent health procedures, free sampling had disappeared for quite some time. However, more stores are jonesing to bring the option of tasting back, and that's exactly what Sam's Club is doing — in a big way. 
This holiday season, Sam's Club is once again giving the gift of free samples. As a PR spokesperson for the warehouse grocer explained to Mashed, Taste of Sam's will offer members the opportunity to sample a variety of offerings on three different weekends between now and December, so instead of three days worth of tastings, there will be six.Taste of Sam's will be held the weekends of October 15-16, November 18-23, and December 9-11 from noon until 5 p.m., local time to each location. 
Per the announcement, all 300+ Sam's Club locations will be participating with items to sample, including new items like Member's Mark Chocolate Peanut Butter Truffles. Those wanting to learn more can visit the Sam's Club site.