Wells Adams Says He'd Like To See Bachelor Star Grocery Store Joe On 'Best In Dough'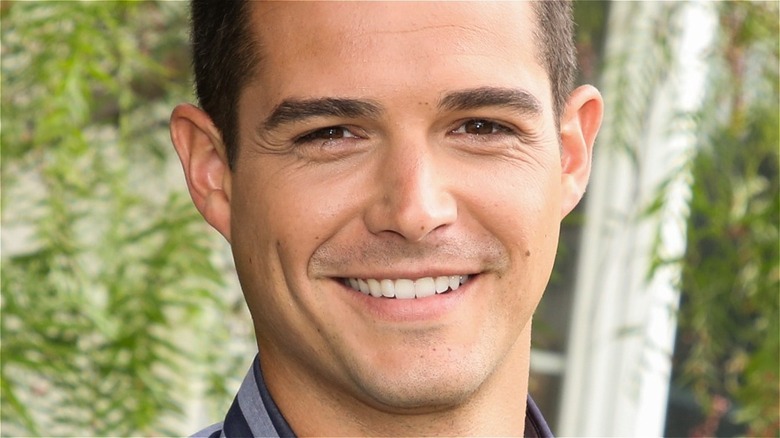 Paul Archuleta/Getty
Big news in the Bachelor-verse today. Hulu just shared a reel on its Instagram from an interview with Wells Adams about his new show, "Best in Dough." Adams, who first appeared as a competitor on "The Bachelorette," and later as the bartender on "Bachelor in Paradise," has become a fan favorite among the "Bachelor" audience. Now, Adams has taken on the role of host on "Best in Dough," Hulu's unique new pizza-making competition show which first aired in September.
In the clip, Adams was asked who from the "past, present, future [members] of Bachelor Nation" he would like to have as a competitor on "Best in Dough."
"Grocery Store Joe would be really good on 'Best in Dough'," Adams replied, adding "I think he has his own like pizza sauce line that he's coming out with, or spaghetti sauce line."
Joe Amabile, lovingly nicknamed Grocery Store Joe by fans because he owned a grocery store, was a contestant on "The Bachelorette" a few years back, according to Cosmopolitan. Though he only appeared in one episode, he charmed fans so much he was brought back for "The Bachelor in Paradise." And while he no longer owns a grocery store, Amabile does in fact have his own line of pasta sauce called Sundays with Joe, which fittingly enough can be found in grocery stores across the U.S.
Wells Adams' paradise pizza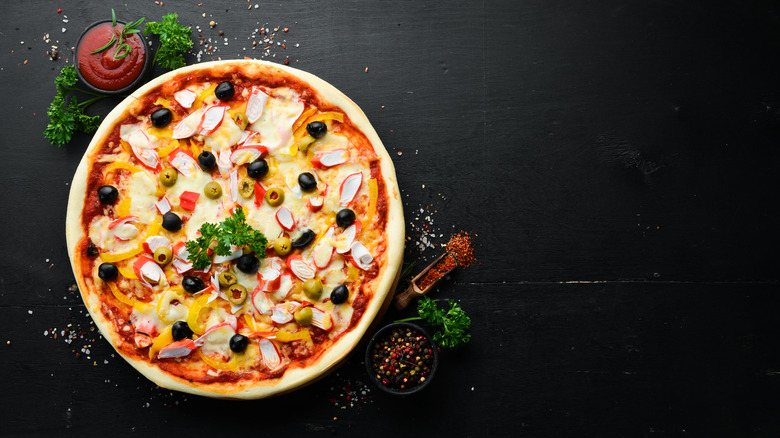 YARUNIV Studio/Shutterstock
The other question asked of Wells Adams of in the Hulu Instagram reel was how he would top a pizza inspired by "Bachelor in Paradise." The "Best in Dough" host responded in true paradise bartender fashion.
"Can I put tequila on a pizza?" Adams quipped. And while last year, Food and Drink Technology reported that tequila giant Jose Cuervo did indeed put out a pizza with tequila-infused dough and sauce that was cleverly named the Margarita Margherita — it even came garnished with salt and lime juice to complete the effect — Adams had something else in mind for his paradise pizza.
"I would definitely have crab meat on it," Adams said, "because there are a lot of crabs all over the place." It's true that the crabs on location for "Bachelor in Paradise" are no secret, and no joke either. In fact, after guest hosting a handful of episodes of "Bachelor in Paradise," David Spade told the Aspen Times that he "Went to 'Crab city' in Mexico and filmed in between being covered in crabs." He called the experience "terrifying."
But as much of a nuisance as crustaceans may be to the cast of "Bachelor in Paradise," Adams might be onto something with his crab meat pizza suggestion, as a dungeness crab pizza is one of the luxury pies that people are willing to wait a month for from Seattle pizza restaurant Moto. Perhaps a crab meat pizza is in store for a future "Best in Dough."