José Andrés To Open New Rooftop Restaurant In LA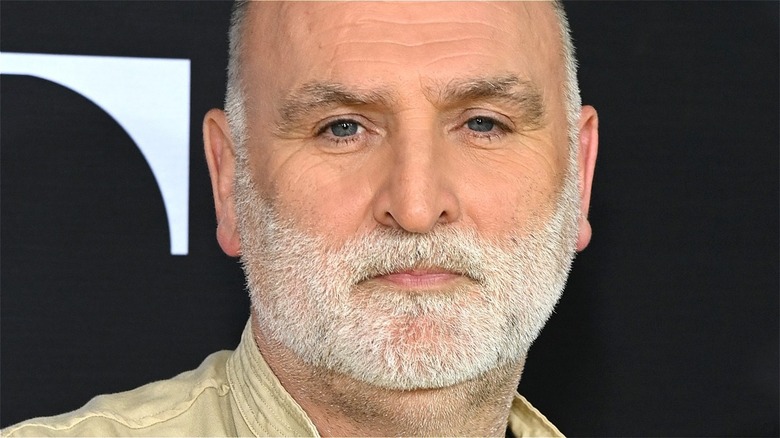 Bryan Bedder/Getty
Just about everyone seems to love Spanish chef and humanitarian José Andrés. The good news for Andrés' biggest fans is that it doesn't look like the celebrity chef will be disappearing from the spotlight anytime soon. Not only has the chef received many accolades over the years for his cooking, but he's also become a prominent face on television. Andrés starred in the PBS series "Made in Spain," and he's also made guest appearances in everything from Anthony Bourdain's "No Reservations" to Jimmy Fallon's "The Tonight Show." 
Outside of television, he's known for his humanitarian efforts around the world with his World Central Kitchen, which provides meals to people who are in disaster areas. In fact, Andrés even helped Floridians in Hurricane Ian's wake. It's hard to believe such a busy person would still have time for more, but following the opening of Andrés' two new Los Angeles restaurants at the Conrad Hotel, it's been announced that he has a third restaurant in Los Angeles in the works.
Andrés is taking over downtown LA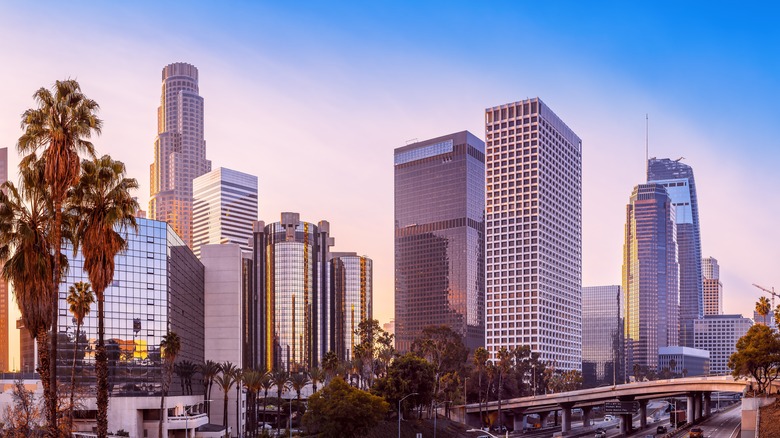 frank_peters/Shutterstock
Emmy-nominated chef José Andrés has been busy, and he's only going to get busier when his latest restaurant opens up on the rooftop of the Trust Building on Spring Street in downtown Los Angeles (via Eater). The new restaurant, which seems likely to deliver Andres' signature Spanish flavors, will open in the fall of 2023.
Of course, Andrés has opened more than a few restaurants in the City of Angels, but this particular building will be an especially important one for the celebrity chef. Not only will the Trust Building become the home of his newest restaurant, but it will also become the center of his two biggest businesses: The José Andrés Restaurant (JAR) group and José Andrés Media (JAM). JAR manages all of the needs of his various restaurants throughout the world, while JAM is his production company for culinary-focused media. Centralizing your various business ventures into one setting must be pretty convenient, and who knows — having Andrés' business headquarters on location might mean the food is of an even higher quality than can usually be expected of the star's restaurants.
So far, no precise details on the restaurant's menu or theme have been released, but his latest two LA restaurants could offer up some clues. Both of those eateries, Agua Viva and San Laurel, offer upscale dining and cocktail experiences (via Eater). Restaurant San Laurel offers breakfast, lunch, and dinner, with a menu that combines Spanish and Californian flavors, while Agua Viva is a rooftop restaurant and bar with a fun menu of Latin and Asian-inspired foods.