Gordon Ramsay To Appear In TV Special But There's No Kitchen In Sight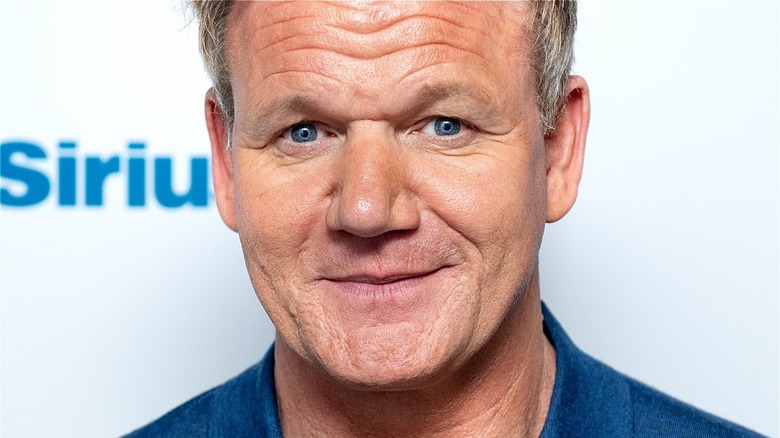 Roy Rochlin/Getty
Is there ever a time when Gordon Ramsay isn't dominating the news circuit? Whether he's receiving backlash from animal activists for his anti-vegan shtick or going viral for gagging at TikTok food trends, the British celebrity chef, writer, and TV personality is no stranger to the spotlight. From "Hell's Kitchen" to "MasterChef," "Kitchen Nightmares," and countless others, Ramsay is the foul-mouthed centripetal force at the center of some of television's most popular food-based series.
To no one's surprise, Ramsay has returned to the limelight once again this week. Only this time, there's no controversy or cursing (yet). In fact, the news couldn't be more wholesome — a welcome change from the often dubious headlines that sometimes surround his name. According to Digital Spy, Ramsay and his 20-year-old daughter Tilly are set to appear on an episode of "Celebrity Gogglebox" — a spin-off of the original series featuring famous faces.
"Gogglebox" is a British television series that films everyday people in the comforts of their own homes as they provide candid commentary on top-rated shows on British television (per IMDb). So while there are no F-bombs yet, it's safe to assume Ramsay will have some choice words for whatever the father-daughter duo winds up watching.
The Celebrity Gogglebox special is a partnership with Stand Up to Cancer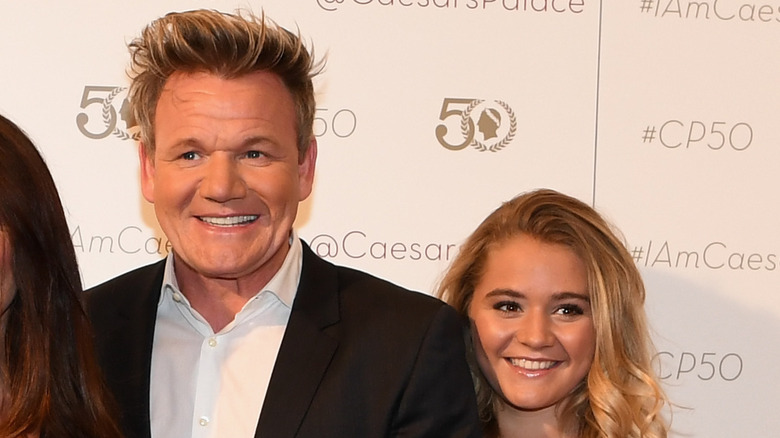 Denise Truscello/Getty Images
Stand Up to Cancer is a UK-based foundation that funds innovative, groundbreaking cancer treatments and research. The foundation has worked with "The Great British Bake Off" for a celebrity edition of the baking competition to raise money for cancer research. Although they have already produced four successful seasons of "Celebrity Bake Off," Stand Up to Cancer is raising even more money and awareness by partnering with "Gogglebox" for a celebrity special featuring Gordon and Tilly Ramsay.
The "Gogglebox" special is Tilly Ramsay's return to television following her nine-week tenure prior to elimination on "Strictly Come Dancing" – a British iteration of "Dancing with the Stars." Of course, for her father, being in front of the camera is second nature, and he's expected to bring his hilariously inappropriate edge to the fundraising special. Notably, a promotional photo posted to the show's Instagram appears to show the elder Ramsay in charge of the remote.
In a joint statement given to The Sun, the Ramsays said, "We're always happy to support the superb work that Stand Up to Cancer do. Every penny raised goes towards finding cures for cancer so I hope we can help raise bucketloads of money." 
Here's to fighting cancer with a little bit of foul-mouthed humor!