Emma Chamberlain Puts Dates And Vanilla Beans In Homemade Peanut Butter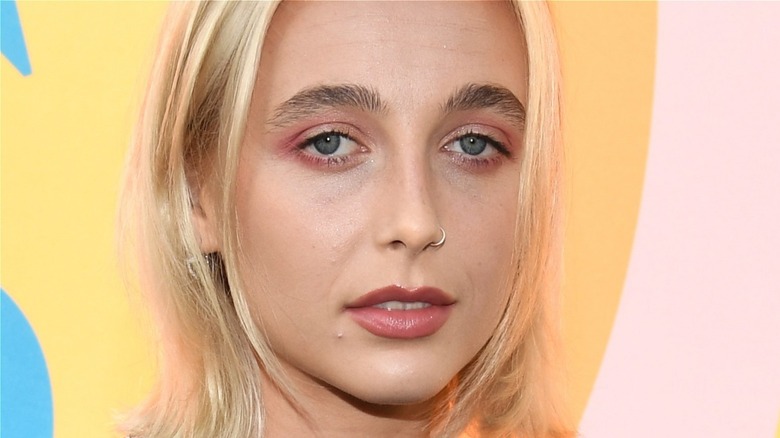 Jon Kopaloff/Getty
Social media superstar Emma Chamberlain recently appeared on the viral hit show "Hot Ones" on the First We Feast YouTube channel. While taking on the "Wings of Death" challenge, she discusses various topics with the host. She waxed on everything from her podcast "Anything goes with Emma Chamberlain" to her thoughts on becoming a meme, and Jack Harlow. But it was her discussion on how she likes her peanut butter that piqued our interest. Before we dive into that, though, it's essential to have a bit of backstory on Chamberlain's rise to fame.
Chamberlain began filming YouTube vlogs in 2017 and quickly garnered attention due to her unique and unconventional style at the time (via TIME). At the tender age of 21, she has amassed a YouTube following of over 11 million subscribers (via YouTube) and worked with numerous luxury brands such as Cartier and Louis Vuitton. She even launched her own coffee company in 2018, appropriately titled Chamberlain Coffee (via Daily Coffee News).
With a following as large as hers, it is reasonable to expect Chamberlain's opinions to influence how people discuss a topic.
Peanut butter the Emma Chamberlain way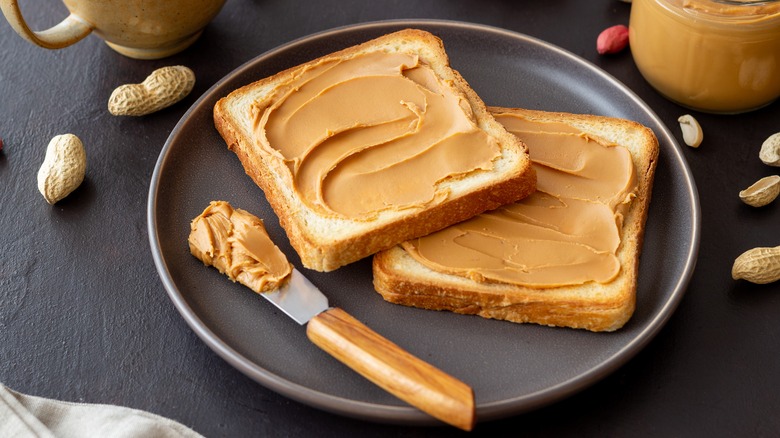 Vladislav Chusov/Shutterstock
In her recent "Hot Ones" interview, Emma Chamberlain shared a take on peanut butter that is sure to get tongues wagging. Talking to the host of the cult-favorite show, she spoke about what distinguishes a good peanut butter from a mediocre one and what tips she has for making it at home. She started by admitting that she loves the taste of peanut flavor, so for her, it can just be peanuts and salt, and that's all she needs. Further, she admitted that she doesn't like peanut butter brands like Jif because it tastes "fake" like "icing."
When breaking down her tips to enhance homemade peanut butter, Chamberlain said she likes to add vanilla beans and dates. Given the popularity of sweetly flavored peanut butter brands like Justin's and Peanut Butter & Co, we may see a surge of vanilla beans and date peanut butter in the future. Plus, the combination of vanilla and peanut is fairly popular already. For example, the frozen dessert brand Talenti sells a vanilla peanut butter swirl gelato. If you're a fan of peanut butter like Chamberlain, check out our resource for 15 interesting ways to use peanut butter.