Popeyes Is Returning To South Korea After Two Years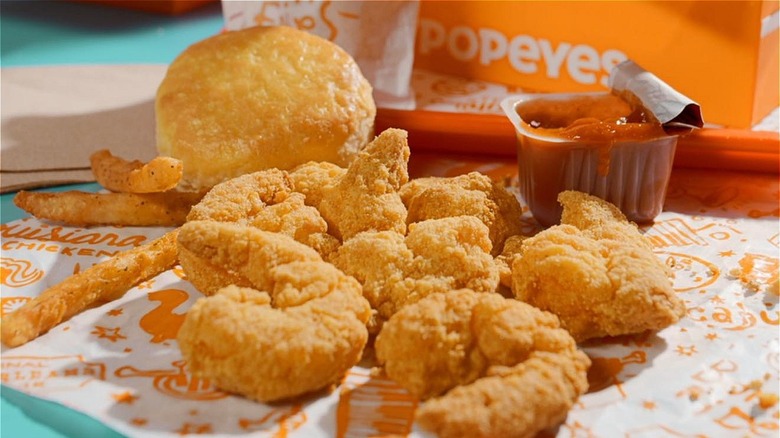 Gregg Deguire/Getty
Fried chicken is a universally loved dish. According to Insider, it's a comfort food staple in many countries, with each culture putting its own unique spin on the bird. Chinese-style fried chicken is bursting with spicy red chili peppers, while Italian-style fried chicken, dubbed pollo alla Milanese, is thinly sliced, breaded, and fried. Southern fried chicken, of course, is the style most popularized in the U.S. and involves dredging various cuts of chicken in a thick coating, then deep-frying until crispy. 
While there's nothing quite like homemade fried chicken, the ubiquity of chicken joints has certainly made it tempting for people to hit the drive-thru when a sandwich craving strikes. People have strong feelings about the best fried chicken places in America, while fast food chains remain in stiff competition with the infamous fried chicken wars.
Many people agree that Popeyes has the best fried chicken of any national chain. Known very well throughout the U.S. for its Louisiana-style offerings, Popeyes had been relatively slow to expand in the international market — until recently. The chain first expanded outside of the States in 1984 with a location in Toronto, followed by stores in Malaysia in 1991. After its successful chicken sandwich launch in 2019, Popeyes set its sights on capturing new customers in China, India, Nepal, and other countries, per Forbes. Most recently, though, it's heading back to a familiar international market.
Popeyes aims for a bold South Korean return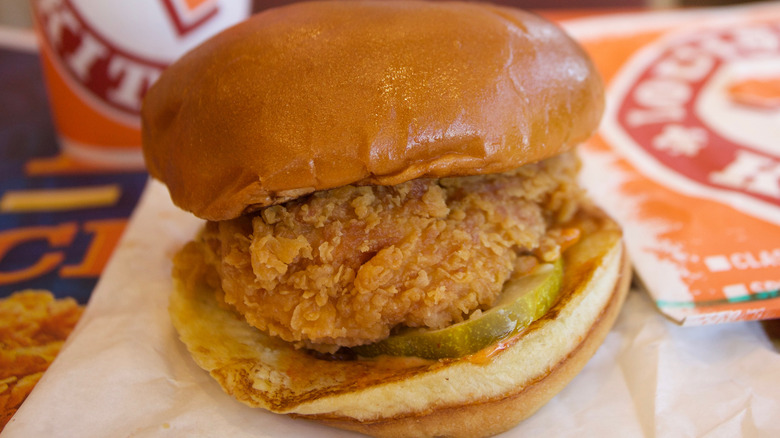 Elliott Cowand Jr/Shutterstock
According to The Korea Herald, Popeyes will be reopening in Seoul after closing its remaining South Korean restaurants in 2020. Popeyes previously had 200 locations throughout the country, but the number drastically reduced to 10 over 26 years in business.
Though Popeyes' original South Korean debut didn't show much promise (due to "business difficulties and poor sales"), the company believes the market now has a stronger desire for the Cajun-style chicken chain. "Chicken is one of the most loved food categories in Korea and we are proud to have brought back Popeyes," said a representative from NLC, Popeyes' new partner in South Korea (via The Korea Times). Officials also say the chain's reopening will invigorate South Korea's economy through new jobs. The first location will be close to the busy Gangnam subway station.
There's no official opening date as of this writing, but the new stores' employees will start training this month, and the original announcement said South Koreans would once again be able to order Popeyes' signature fried chicken sandwich by the end of this year. It's unknown whether the menu will have any Korean twists. In Canada, for example, the chain offers spicy Cajun and Creole chicken sandwiches that differ from their American counterpart.