The Hardest Part Of Filming Cupcake Wars And Sugar Rush For Candace Nelson - Exclusive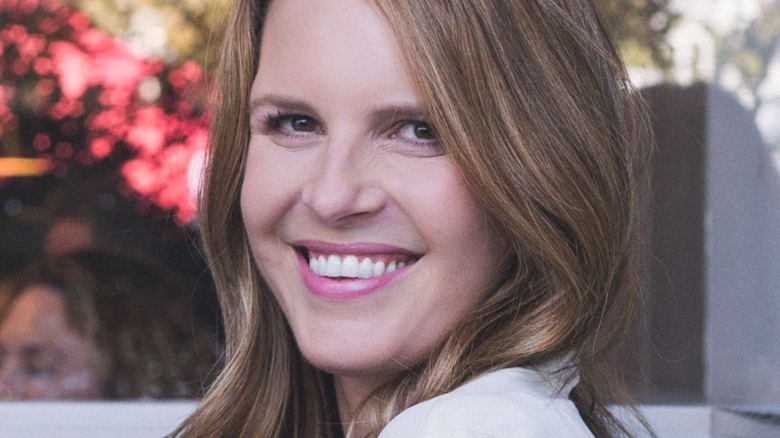 Candace Nelson
We may receive a commission on purchases made from links.
Candace Nelson knows what it takes to build a cupcake empire: everything you've got and a cherry on top — or, in Nelson's case, a Sprinkle's signature dot. "If you're trying to birth something new into the world, it is going to take 150%," Nelson reflected in a recent exclusive interview with Mashed. "You can't say, 'I'm going to have my 45-minute workout today and check in with my friend and my therapist and have full quality time with my family.' It's not realistic."
It certainly wasn't realistic for Nelson. Early in her journey, the cupcake queen used to run between her first-of-its-kind cupcake-only bakery in Beverly Hills to the set of "Cupcake Wars," where until 2016, Nelson reigned as the authority on all things sweet. Then, between appearances on "Good Morning America," "The Talk," "The Chew," and even "Master Chef," Nelson moved on to further hone her judging skills alongside Adriano Zumbo on "Sugar Rush." "I accidentally became [Sprinkles] persona and spokesperson," Nelson writes in her newly-released book, "Sweet Success," "It was hard to know where Sprinkles started, and I ended." That, in turn, came at a price for Nelson, who was simultaneously raising a young family.
Candace Nelson reflects on motherhood as an entrepreneur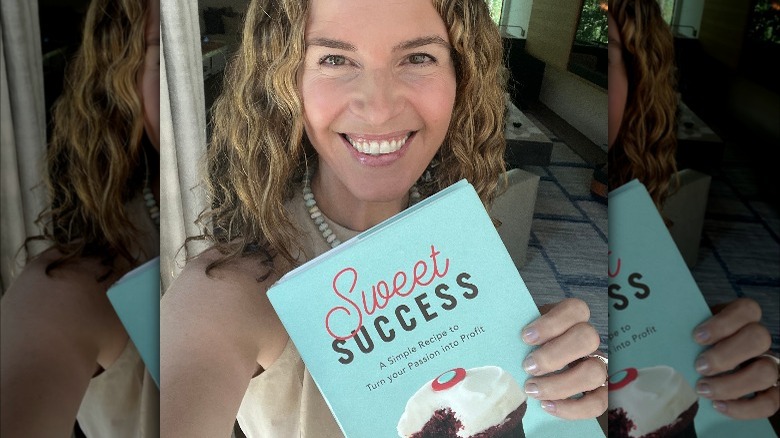 Candace Nelson
Unlike her cupcakes, there is no sugar-coating the time or energy needed to build your own business. But if the grind is inevitable, at least — Nelson assured Mashed — "There is light on the other side." Nelson's commitment to Sprinkles hit hardest when it took time away from her boys. "Whenever I was spending weeks away from my family, when my kids were really young and I was filming, it was hard," Nelson reflected. "The days that I left for set and they were still asleep and I came back and they were already in bed and I felt like I missed a day of their life, that was really hard for me."
The pastry chef and entrepreneur says she found balance "over a period of time, not within a day." If "Cupcake Wars" or "Sugar Rush" was all-consuming, after a season wrapped, Nelson would do a 180. "What was great was after filming, I doubled down on being present with them and showing up at all of their classroom parties and doing special things," Nelson told Mashed. "[I] held steadfast to the idea that I was modeling a certain work ethic for them and that in itself was important."
Candace Nelson's new book, Sweet Success: A Simple Recipe to Turn Your Passion into Profit came out on November 8. It's available at Amazon, Barnes & Noble, or your local bookstore.