Duff Goldman's Favorite Holiday Food Memories Are All About Purim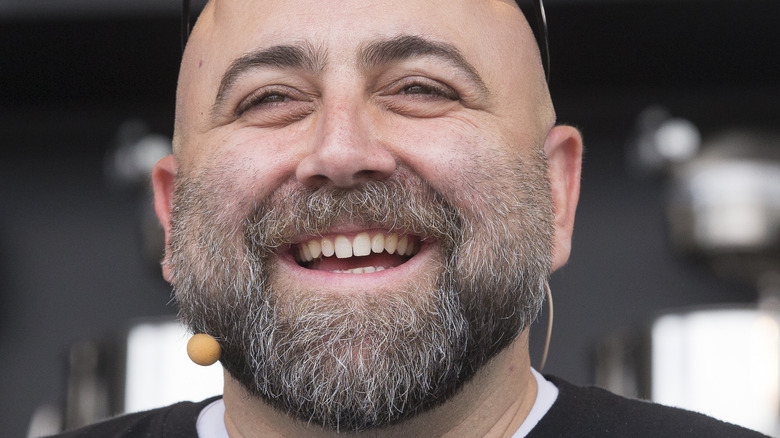 Sterling Munksgard/Shutterstock
From decorating cookies with friends and family to exchanging presents on Christmas Eve, there are many traditions that make holidays special. For most people, food plays a big part in these traditions. While more than 36% of people say they enjoy the classic honey-glazed ham as their holiday dish, Christmas dinner looks different all around the world.
We can only imagine what delicious dishes celebrity chefs whip up around the holiday season, and we already know Michael Symon's holiday traditions, which include meat and prime rib. Now, thanks to social media, we know a bit more about Duff Goldman's holiday traditions — past and present. In a recent tweet, Food Network shared a video where the stars in the upcoming holiday movie "A Gingerbread Christmas" talked about some of their favorite seasonal traditions.
Goldman who plays a role in the film, shares that one of his newer and current traditions is getting a Christmas tree, and he says that he gets a really tall tree. Later in the video, the celebrity baker does a bit more reminiscing on his past, and talks about how much he enjoyed Purim.
Duff Goldman recalls eating candy and cookies during Purim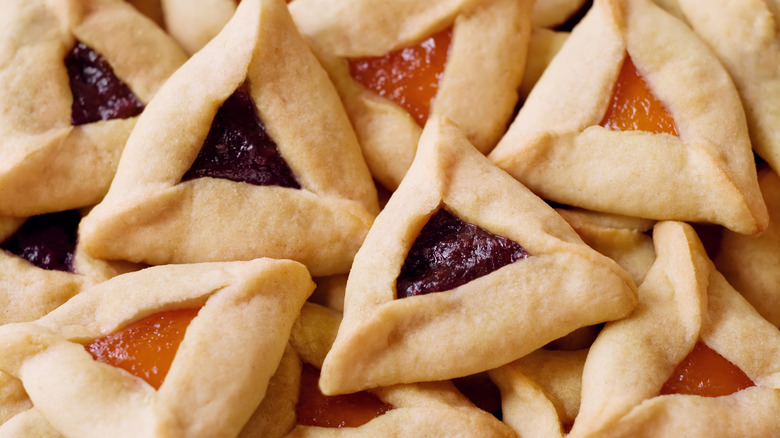 Blueenayim/Getty Images
At the end of Food Network's video on Twitter, Goldman recalls his childhood Purim celebrations. He acknowledges that Purim isn't necessarily a wintertime holiday, as Purim is celebrated on the 14th day of the Hebrew month Adar, but it's clear that he has fond memories of it. After all, Chabad.org does call it the "Jolly Jewish Holiday." The TV personality recalls dressing up in costumes, but when it comes to the food, his favorite parts were the cookies and candy.
While Goldman doesn't say the specific cookies and candies he ate on Purim, one popular cookie for the Jewish holiday is Hamantaschen, and these little triangular cookies have all sorts of fillings from jam to Nutella. Want to try making these treats yourself? Check out this recipe for classic jam-filled Hamantaschen, and follow these tips to prevent leaky Hamantaschen. Although it can be tempting to stuff the cookies with plenty of jam, overfilling the Hamantaschen means they'll have a higher chance of bursting all over your baking pan.