Jeremy Allen White Has Become An IRL Chef, Thanks To The Bear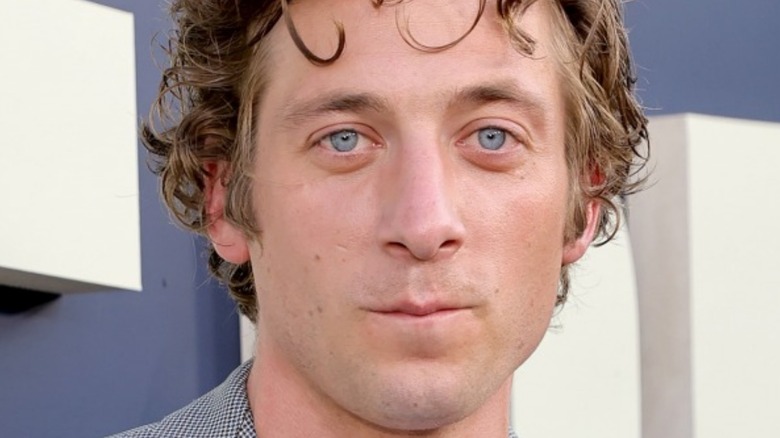 Amy Sussman/Getty
Jeremy Allen White's family may not have gotten to see him as much once he started filming "The Bear," but there's a silver lining: He's since become a private breakfast chef for his daughters, and he has definitely sharpened his culinary skills since taking on the role of Carmen "Carmy" Berzatto. In FX's hit show that premiered last June, White stars as an up-and-coming young chef who sidetracks his career to take over his family's failing sandwich shop, The Original Beef of Chicagoland, after his brother takes his own life. Many in the industry have praised the series for its realistic depiction of restaurant life. 
Before signing on to play Carmy, White's "interest level in cooking was pretty much nonexistent," he told USA Today. But the role required many cooking scenes, and in order to be a persuasive head chef, he had to acquire some new skills — fast. White shared with Uproxx that he and his co-star Ayo Edebiri "went to a two-week kind of crash course in culinary school," then continued their training by performing actual line work at real restaurants. White worked under Chef Dave Beran's tutelage at Pasjoli, for which White is immensely grateful, explaining to Entertainment Weekly, "He's a really serious guy, very good at what he does, and he let me spend a lot of time there. He let me cook on the line during busy nights. It was pretty incredible that they really let me in."
Knife skills, daily breakfasts, and hearty family dinners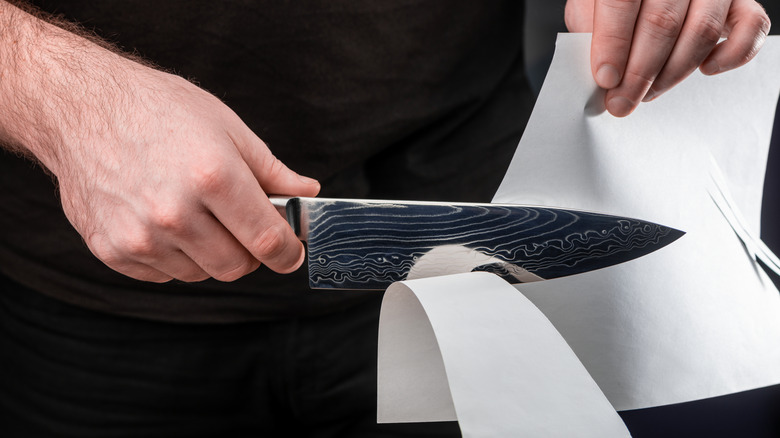 Yuriy Golub/Shutterstock
White had to work especially hard on improving his knife skills for "The Bear," making a point of practicing nightly for the two months before filming the pilot. He got numerous cuts and burns attesting to his efforts, though none were too serious, fortunately (via Uproxx). And while he still doesn't think his own cooking ability is anything so impressive, he says his respect for chefs "exploded" through the entire process. 
He's not looking too shabby to us, though. White cooks breakfast daily for his daughters (Ezer is 4 and Dolores is 1), and while it's "nothing fancy," he's more than willing to make cozy family meals. Back in December, before shooting for the "The Bear" started, White was cooking up a storm and prepared both Christmas Eve and Christmas Day dinner for his family. He shared with People, "I love a Sunday roast. I love something really hearty, almost wintry comfort food. I'll do short ribs, roasted vegetables, some kind of potato. That's what I like to make and what I like to eat."
White's schedule is too busy with filming these days to do much in his own kitchen (it's mostly delivery right now once the kids are in bed). But it sounds like Carmy's skillset may transfer over into White's real life once his schedule frees up. Let's just hope the family likes Italian beef!