The Wendy's App Burger Loophole That Can Get You Free Veggies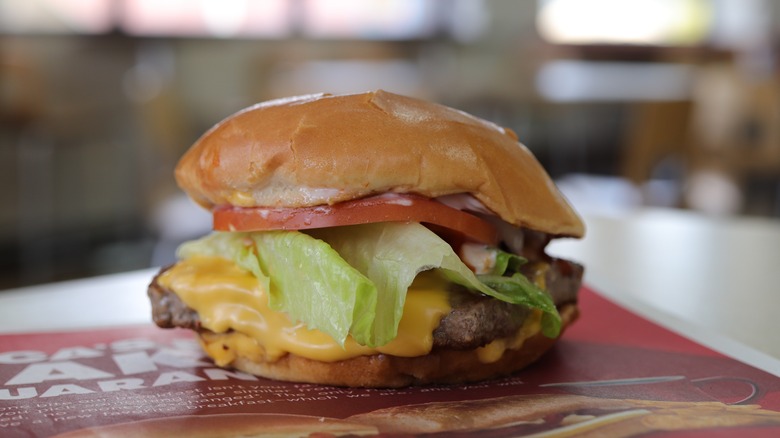 Deutschlandreform/Shutterstock
In a world where everything seems to be costing more money, it's nice to occasionally get something for free. Everyone has to eat, so it's especially nice when you can score some free food from your favorite restaurant. Luckily for consumers, there are several ways to score free food or drinks on several days of the year. For Veterans Day 2022, certain chain restaurants like Cracker Barrel and Red Lobster offered freebies deals for those in the armed services. Thanks to America's national food holidays, many of which were created by fast food restaurants, it's possible to score free or discounted food every month of the year (per U.S.News). On National Sandwich Day, Popeye's gave free chicken sandwiches with the purchase of a chicken sandwich combo.
Many chain restaurants also offer free perks on individuals' birthdays. At Baskin Robbins, you can receive a free birthday scoop by signing up for the app. Krispy Kreme offers free donuts throughout the year, but during your birthday month, customers can get a free donut and coffee. All customers need to do is sign up as a Krispy Kreme Rewards member. Not wanting to be left out, Wendy's has joined the free food frenzy — though it may be unintentional.
Save money with the app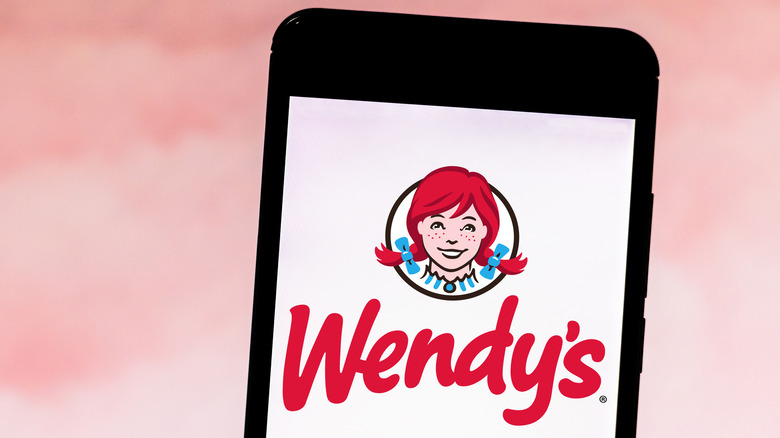 rafapress/Shutterstock
According to The Takeout, certain fast food chains charge more money for sandwiches that are loaded up with more toppings. For instance, Burger King and McDonald's both charge customers between 0.40 and 0.50 cents to add lettuce and tomato to a burger. Even if you order a burger that is fully loaded with veggies galore, the price of the burger is more expensive than a plain burger. Dennis Lee discovered Wendy's hack that will save veggie lovers money on their next burger. He noticed that when ordering a burger or chicken sandwich in Wendy's app, it didn't charge extra to add additional veggies. He even reported a 0.70 savings between ordering the Jr. Cheeseburger Deluxe (which comes with all the veggies) versus customizing the standard Jr. Cheeseburger. For those who want to try it, Lee reported it worked both in the app and online.
If hacking the app to save money isn't your style, simply downloading the app will get you some great deals. The summer of 2022, Wendy's offered free medium fries for anyone who ordered a Frosty through the app. Wendy's is always changing up their deals, but as of December 8, 2022, new app users can score free 10-piece chicken nuggets with any purchase. The app also gives customers rewards points, which can be used to purchase a frosty or nuggets.