The 2023 Celebrity Cookbooks You Need To Know About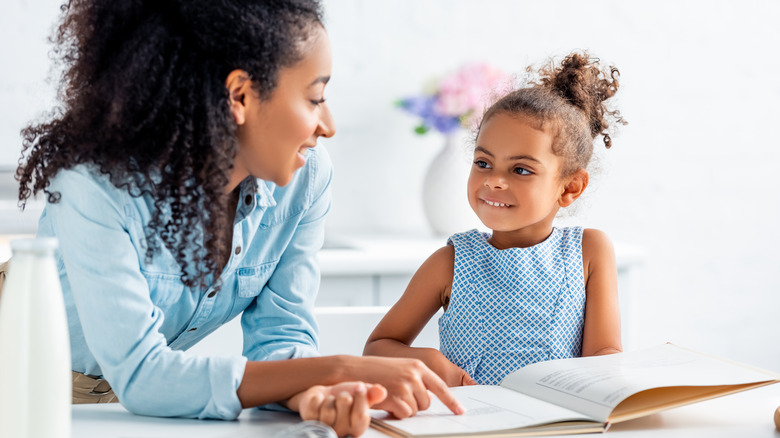 LightField Studios/Shutterstock
We may receive a commission on purchases made from links.
Thanks to technology, today we can find culinary inspiration any time that we want. The sheer amount of potential choices can make the decision overwhelming, though, especially when you're tired. According to The Washington Post, decision fatigue is a real neurological phenomenon. Having too many choices can make you even more exhausted and more susceptible to impulsive decisions with food and purchases.
Surprisingly, this is where new cookbooks can help you. As University of Denver Magazine noted, cookbook sales have surged since the pandemic, partially because of their specificity. When you are searching for something to cook, having a trusted resource to hand with a limited number of dishes to choose from can get the wheels turning in the kitchen again.
One approach would be to fill a bookshelf with an award-winning recipe book from each cuisine you enjoy eating. But as anyone who has watched enough Nigella Lawson knows, the truly priceless cookbooks aren't perfect encyclopedias, they are the dogeared tomes filled with family favorites. Here is where, per Yardbarker, celebrity cookbooks can help. Because they are often written as invitations to join the author in their home kitchen or on their travels, instead of looking at a map for a region whose food you'd like to try tonight, just think about which food influencer you're in the mood to cook with.
Here is a look at the best celebrity cookbooks coming out in 2023 — first the celebrity chefs, then some surprising but familiar faces!
What celebrity chefs and TV cooks are releasing cookbooks?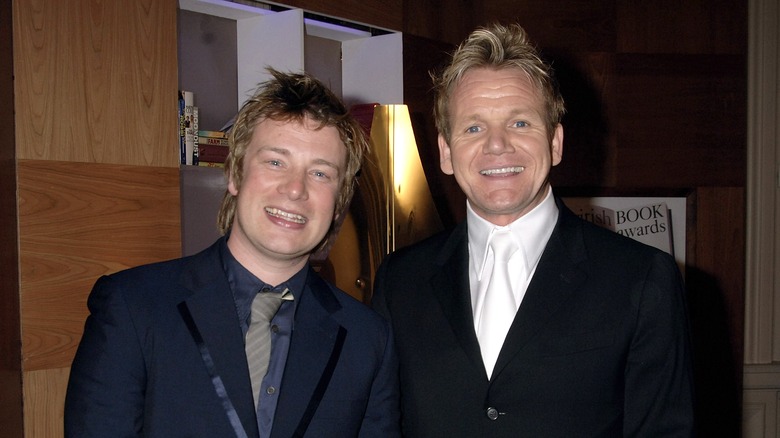 Dave M. Benett/Getty Images
They say it's only death and taxes you can't avoid, but we all know that washing up is third on that list. Jamie Oliver's new book is "One: Simple One-Pan Wonders." More flavor and less washing up is a formula we can get behind. The hardcover with American measurements is coming in January.
In shoutier British chef news, this April Gordon Ramsay is going on a National Geographic world tour in "Uncharted: A Culinary Adventure With Recipes From Around the Globe." This tome is a travel agent for your tastebuds, featuring recipes from 25 far-flung locations. To recreate Asian classics in your own kitchen, enroll in "Asian Cookery School" — from Winner of "Masterchef Australia" Season 2, now Aussie food TV staple in his own right, Adam Liaw. You can get it in February.
James Beard award-winning duo Aaron Franklin and Jordan Mackay are back with another bible of BBQ. "Franklin Smoke: Wood. Fire. Food." hits shelves in May and is sure to be a Father's Day smash hit. May's "The Pepperpot Diaries: Stories from my Caribbean Table" is the first cookbook from Andi Oliver, post-punk icon, host of "Great British Menu," and prolific food podcaster. This personal exploration of heritage and flavor would be a source of brightness in any kitchen.
Cookbooks from stars of stage and screen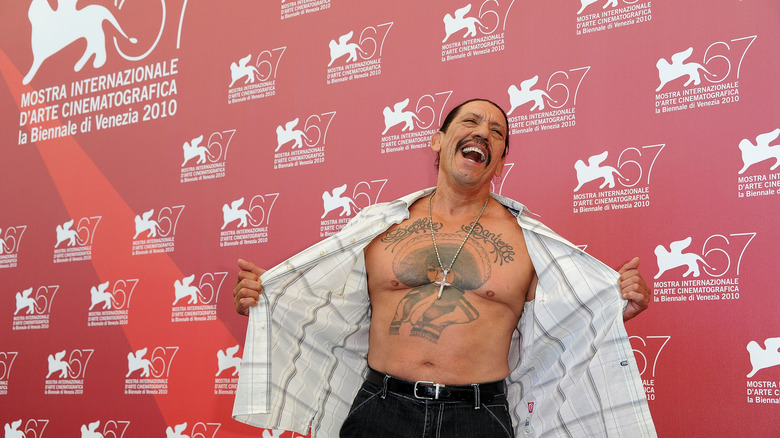 Pascal Le Segretain/Getty Images
L.A. icon and sometime movie star Danny Trejo is back with his second cookbook, "Trejo's Cantina: Snacks, Cocktails, and Amazing Non-Alcoholic Drinks from the Heart of Hollywood." If you didn't already know, Trejo makes amazing guacamole as the founder of Trejo's Tacos. His first cookbook was, understandably, based on the success of his restaurants. This follow-up is more of a guide to entertaining that details how to bring a Trejo-style fiesta to your home. This is Southern California entertaining, so Danny's got vegan, vegetarian, and meat-based options covered, as well as his guide to non-alcoholic drinks and building a bar that's not reliant on booze. Cop it on April 18th to take a dip into Danny's world.
Not content with being the first female country icon to have their own branded bar and restaurant in Nashville's honky-tonk hub of Lower Broadway, Casa Rosa (via The Tennesseean), Miranda Lambert is publishing her first cookbook. "Y'all Eat Yet?: Welcome to the Pretty B*tchin' Kitchen" is a testament to the women with whom Lambert has shared kitchens, tables, cookouts, and stages. It's about sharing food and sharing sisterhood, feeding stomachs, and feeding souls. Lambert told Rolling Stone, "Watching my mom and her friends, I saw the way pitching in, working together, loving music and being there for each other is the greatest gift you can have in life." If that sounds like the kind of energy for your kitchen, buy it from April 25th.