Giuseppe Dell'Anno's Crispy Lava Cake Honors An Italian Queen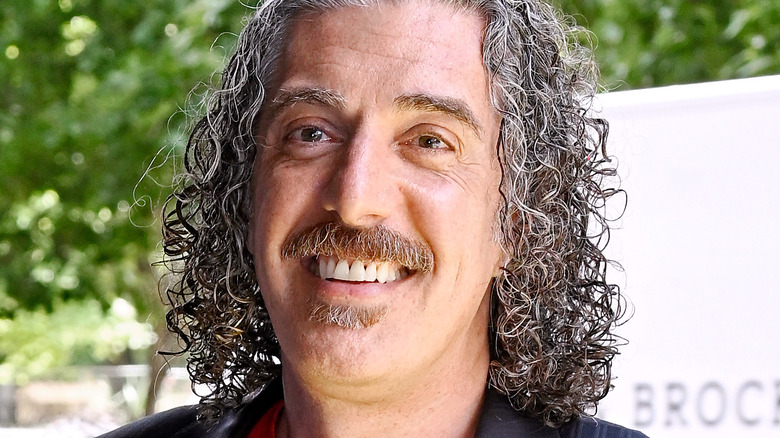 Gareth Cattermole/Getty Images
If you're a fan of the feel-good baking competition show "The Great British Bake Off," you probably already know that the beloved show is coming back for another season in 2023. And who can keep count of all the seasons? It might seem a bit unusual that so much time has passed, but 13 seasons are behind us (via Town And Country Mag). The show has seen many contestants during its time, so what are they up to now?
Radio Times answered all of our burning questions. For example, if you've wondered what Sophie Faldo is up to now, she's training to be a stunt woman and spends her free time sharing her bakes on social media. Rahul Mandal, apart from being the one GBBO contestant Prue Leith will never forget, also shares his bakes on social media and continues to work as an engineering researcher. On the other hand, Peter Sawkins, GBBO's youngest winner, published a cookbook and announced that there are bigger things to come. 
And who could forget Giuseppe Dell'Anno, the Italian-born, Bristol-based engineer with a substantial social media following and an infectious smile? We certainly can't, and now we have even more reasons not to –- the baker made a decadent cake that honored an Italian queen.
Chocolate cake Torta Tenerina is an Italian classic from Ferrara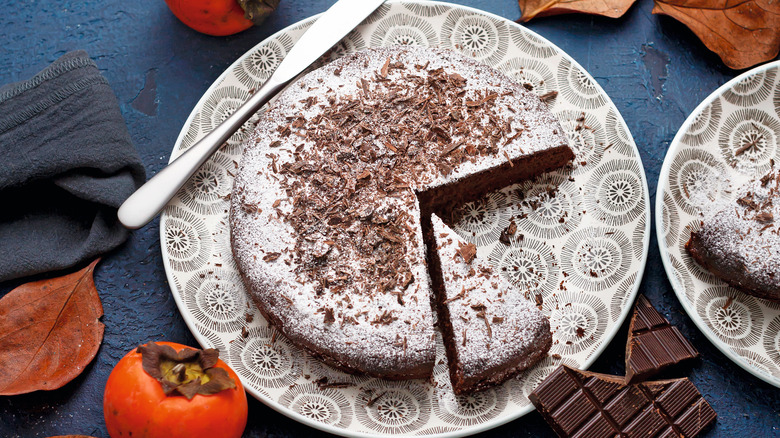 Sprea Publish. Collection/Shutterstock
In 2021, Giuseppe Dell'Anno won "The Great British Bake Off." Meanwhile, he's been so busy that he wrote and published a whole cookbook, titled "Giuseppe's Italian Bakes." It sounds like a smart move because not many people don't like traditional Italian cakes and desserts. From the light and airy tiramisu, over delicious candied-fruit-studded Sicilian cassata, to the tasty and festive panettone, there's something for everyone in Italy's massive repertoire of desserts, so it's no wonder that Dell'Anno wants to teach us how to make these treats in the confines of our own kitchens (via BBC Good Food). 
People reports on a classic Italian cake called Torta Tenerina, and the recipe for the cake can be found in Dell'Anno's new cookbook. This rich chocolate cake is similar to lava cake and consists of flour, milk, sugar, eggs, butter, and dark chocolate. Once baked, the exterior should be crisp, while the inside should remain gooey and creamy. The cake originates from Ferrara, but it's beloved throughout the Emilia region (per La Cucina Italiana). 
Dell'Anno recounted the interesting tale about how "It was invented in the early 1900s to honor the tender heart of Queen Elena, wife of King Victor Emmanuel III." And if the cake is fit for a queen, it's suitable for all of us, so the best thing to do is to get the ingredients and start following Dell'Anno's recipe. You can find Dell'Anno's cookbook everywhere you usually buy books.