Laura Dern Does Not Approve Of The Viral Negroni Sbagliato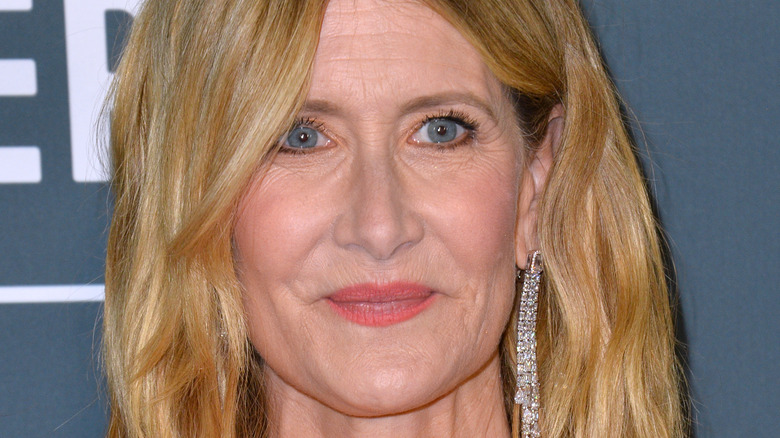 FeatureFlash Photo Agency/Shutterstock
Back in the day, people would rely on cookbooks and cooking shows to learn about new recipes. But nowadays, an increasing number of Millennials and Gen Z-ers are turning to TikTok for inspiration. Tons of recipes have gone viral due to the social media platform, including Emily Mariko's salmon rice hack, Hailey Bieber's pizza toast, whipped coffee, and pesto eggs. And let's not forget about Bella Hadid's trending pasta dish that just might beat her sister's.
Lately, another consumable creation has been blowing up on TikTok — this time, of the beverage variety. Thanks to two "House of Dragon" co-stars, Olivia Cooke and Emma D'Arcy, the negroni sbagliato has broken the internet. In a viral clip of a behind-the-scenes interview, Cooke asks D'Arcy, "What's your drink of choice?" D'Arcy responds right away, "A negroni...sbagliato...with Prosecco in it," to which Cooke replies, "Ooooh stunning." Ever since, TikTokers have been reusing the voiceover with videos of themselves recreating the trending cocktail, which contains Campari, sweet vermouth, an orange peel for garnish, and, of course, Prosecco. While D'Arcy has inspired countless people to form a newfound affinity for the bitter and bubbly cocktail, actress Laura Dern is not one of them.
Dern says the negroni sbagliato is 'disgusting'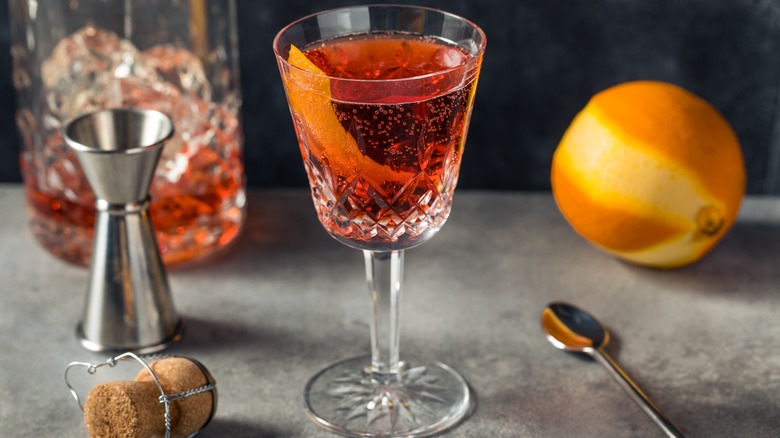 Brent Hofacker/Shutterstock
Laura Dern and Reese Witherspoon have engaged in some funny Instagram shenanigans in the past. On one occasion, the "Legally Blonde" actress tried to contact her "Wild" co-star over FaceTime, but Dern evidently failed to pick up her phone. Witherspoon posted a screenshot of the unanswered call asking, "Dern? You there?" to which Dern followed up with video of her exasperated reply: "What?!"
The dynamic duo is back at it again with an equally hilarious Instagram exchange. In a video posted by Witherspoon, captioned "Christmas Cocktails with Dern," the "Little Fires Everywhere" star sipped on a negroni sbagliato. "What are you drinking?" Dern asked Witherspoon. Witherspoon took the opportunity to answer in the style of Emma D'Arcy, British accent included, before asking, "You want to taste it?" Dern at first seemed excited by the prospect of the beverage, but after taking a sip, she immediately concluded, "That's disgusting," receiving lots of laughs for her outrage. Witherspoon, funnily enough, agreed, saying, "It is kind of gross." For all the negroni sbagliato fans, there are bound to be a few haters! Considering how many bartenders are running out of Campari thanks to D'Arcy, it could be a good thing that Dern won't be ordering one any time soon.