Does Giada De Laurentiis Qualify As A 'Nepo Baby'?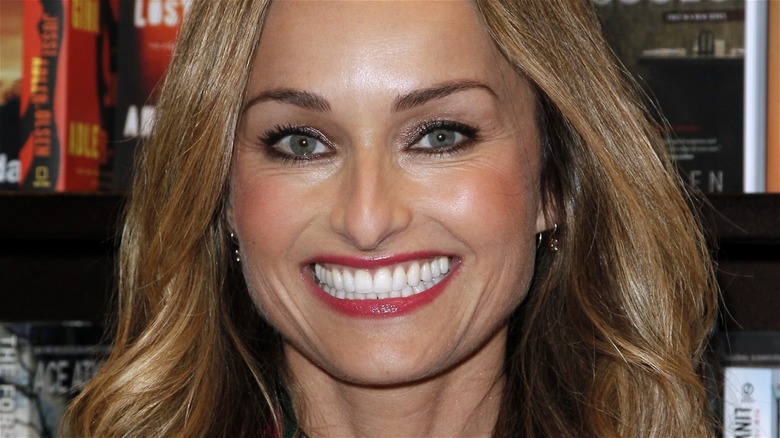 Tibrina Hobson/Getty
Giada de Laurentiis is one of the highest regarded chefs in the celebrity food realm, known for simplifying and sharing traditional Italian recipes with the world through her Food Network show, "Everyday Italian." And although she received a formal culinary education at Le Cordon Bleu, de Laurentiis has publicly shared that she picked up a lot of her cooking knowledge from her family, including from her own film producer grandfather, Dino de Laurentiis, who also owned a restaurant (via Culinary Schools).
This might seem like the extent of which de Laurentiis benefited from her grandfather's big name, but there is actually more than what meets the eye. As mentioned before, Dino de Laurentiis had a footing in both the food and entertainment worlds. But her mother, Veronica de Laurentiis, is not only an acclaimed actress, but also a passionate foodie. Veronica was a major influence in exposing her daughter to cooking various types of dishes, including potato salad and stuffed tomatoes — both of which Giada shares on her Food Network site. Veronica was always known for her keen passion for food, with The Scoop LA even featuring her kitchen on "Real American Meals." So that begs the question — with "nepo baby" having more than 530 million views on TikTok, can Giada be considered one?
Giada de Laurentiis quickly went from food stylist to television host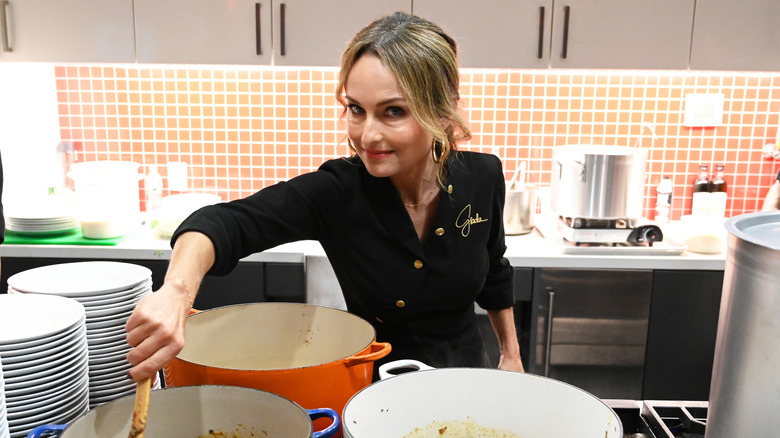 Slaven Vlasic/Getty Images
A lot of Giada de Laurentiis' her brand revolves around learning how to cook from her family, which is a key word in the newly vernacular term. The expression, "nepo baby," has recently gone viral on platforms such as TikTok, and it simply is just a label for people with famous parents. Brooklyn Beckham and Sophie Flay are just a few celebs who have successfully built a name for themselves, but also have been in the spotlight since their early years, due to their parents' fame.
So although de Laurentiis hasn't appeared in any of her grandfather's films or her mother's productions, it is probable that their established roots also benefited her professional career. Previously, de Laurentiis worked as a food stylist for a Food&Wine article. From there, a Food Network executive reached out to her, which resulted in her becoming the host of "Everyday Italian" months later (via Food Network). An author from "The Takeout" suggests that de Laurentiis' famous family name might have helped her secure this gig — therefore, she is arguably a nepo baby.