Giada De Laurentiis Spruces Up Chicken Noodle Soup With Lemon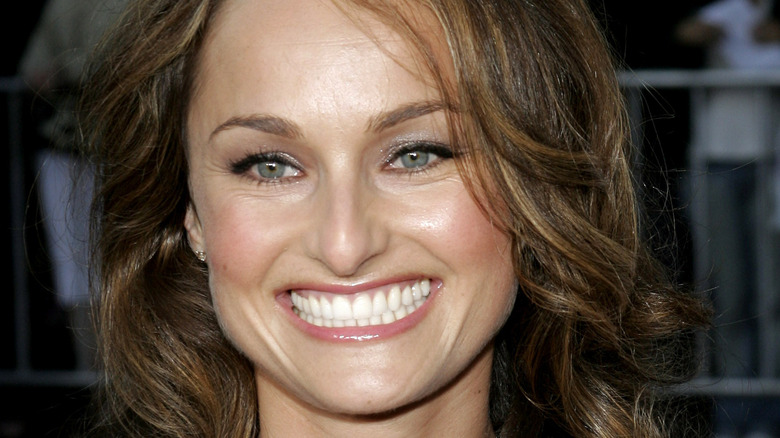 Tinseltown/Shutterstock
Celebrity chef and Food Network star Giada De Laurentiis gained fame in part through sharing accessible, homestyle Italian recipes with her legions of fans through television shows and cookbooks. A hallmark of many De Laurentiis recipes is her liberal use of citrus. For example, her favorite chicken marinade involves an American old-school classic — orange juice concentrate. Her creamy citrus pesto recipe relies on lemon juice for a bright kick and she has said in the past that one of the most popular dishes at her restaurants is her lemon spaghetti.
This affinity for citrus makes more sense when you know that her family hails from the small village of Torre Annunziata, outside of Naples on Italy's famous Amalfi Coast. The region is known for its Instagram-worthy cliffside towns and stunning beaches, yes, but also as a famous citrus-producing region, especially when it comes to lemons. It should come as no surprise then that Giada's twist on a beloved classic like chicken noodle soup also involves a hefty dose of citrus: lemon juice.
She uses a lot of lemon juice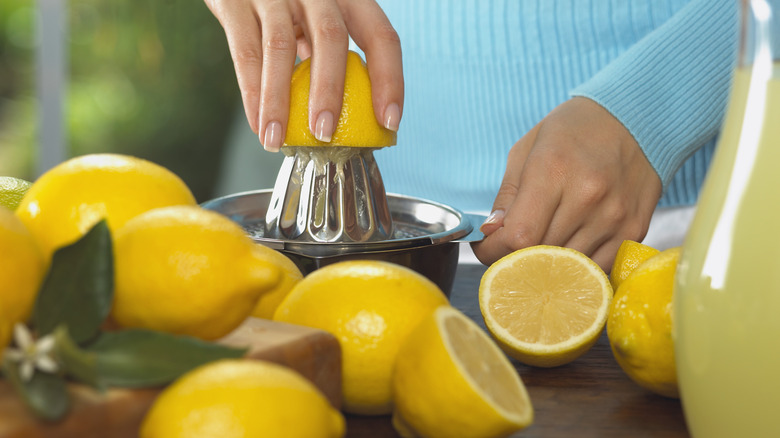 Burke/triolo Productions/Getty Images
Giada De Laurentiis' recipe for Lemon Chicken Soup on Giadzy differs from a classic chicken noodle soup in a couple of ways. First, instead of a traditional noodle she suggests using fun mini pasta shapes like gnocchetti or farfalline, something that kids are sure to love. Second, and key here, is that she calls for a full third of a cup of lemon juice in the soup. That's approximately two large lemons — far more than just a dash of juice or a pinch of lemon zest.
The large amount of lemon juice isn't something De Laurentiis included in this recipe by accident, it actually follows on the heels of a longstanding Mediterranean tradition of using hefty doses of citrus to brighten up savory dishes. The famous Greek soup avgololemono is a prime example of this.
When you remember that chicken soup is often served during a cold winter's day or when someone might be feeling a bit under the weather, the bright kick of lemon starts to make even more sense. After all, who wouldn't want a bit of sunshine in their soup on a dull, rainy day? Follow the "Everyday Italian" host and bring on the lemon juice!