This Was The Inspiration For Giada De Laurentiis' Famous Lemon Spaghetti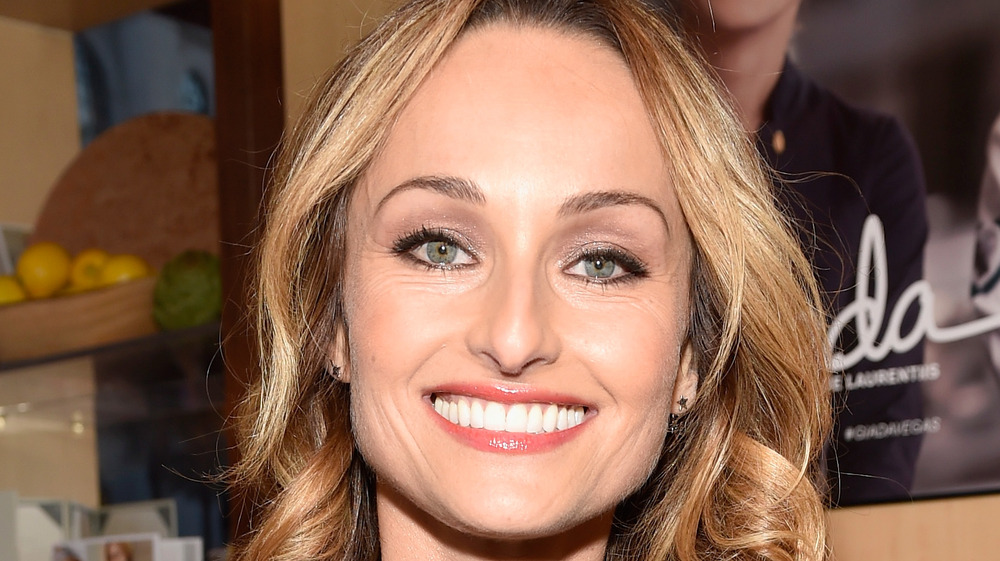 David Becker/Getty Images
According to Giada De Laurentiis, one of the most popular items served at her restaurants is her lemon spaghetti. The celebrity chef, television host, cookbook author, and entrepreneur explains that her recipe was inspired by a dish served at one of her favorite Italian restaurants.
Capri is a tiny island off Sorrento in the Gulf of Naples. With breathtakingly blue waters, dramatic, rocky cliffs, sandy beaches, and plenty of places to dock one's yacht, it's a playground for the rich and famous (via The Culture Trip.) As part of the Amalfi Coast, Capri also grows amazing and often gigantic lemons (via Amalfi Coast Lemons), which you can rest assured are put to good use by the island's wonderful restaurants. (Giada's traveling partner Bobby Flay was so taken with the region that he used it as the inspiration for his new Las Vegas restaurant, aptly called "Amalfi.") 
In her Giadzy blog post "Guide to Capri," Giada wrote that one of her most memorable meals took place at one of her favorite dining destinations on Capri and in all of Italy, Da Paolino, where customers can dine on a patio covered by a canopy of lemon trees so dense that you can barely see the sky. It is, as De Laurentiis, points out, magical, especially in the summer, when the trees are lush and full of gorgeous fruit. Is it any wonder that De Laurentiis took inspiration from this enchanting spot?
Giada De Laurentiis' best-selling pasta inspired by Capri
Giada De Laurentiis wrote in "Guide to Capri" that she created her restaurant's (Giada, Las Vegas) lemon spaghetti to try to recapture the "citrus-scented magic" of a dish she ate at Da Paolino restaurant, which she wrote about in another blog post. 
While Capri is famous for its seafood, the lemon spaghetti Giada encountered at Da Paolino was "the dish that would completely change my life," she wrote. She described the outdoor dining space as so filled with the scent of fresh lemons that "it's all you can think about eating." Naturally, she ordered the lemon spaghetti. She described it as tossed with olive oil, Parmesan cheese, garlic, and, of course, fruit pulled right from the restaurant's hundreds of lemon trees. With the first bite, Giada says she was overcome by the way the flavors balanced each other: "The salty cheese, tart lemon juice, and fragrant lemon oil all combined to make the most addictive plate of pasta I'd ever had." 
De Laurentiis said that the dish seemed so beautifully simple, she was sure she could make it at home. However, she admits, it took months of experimentation to get the proportions of the ingredients right. Since then, she has served "thousands" of plates of Lemon Spaghetti.
By the way, if you can't wait another minute to try this dish, Giada has kindly shared the fruits of her labor on the Food Network's website, where her Lemon Spaghetti recipe is a fan favorite.