Here's Why Katie Lee Never Buys Expensive Brownie Mix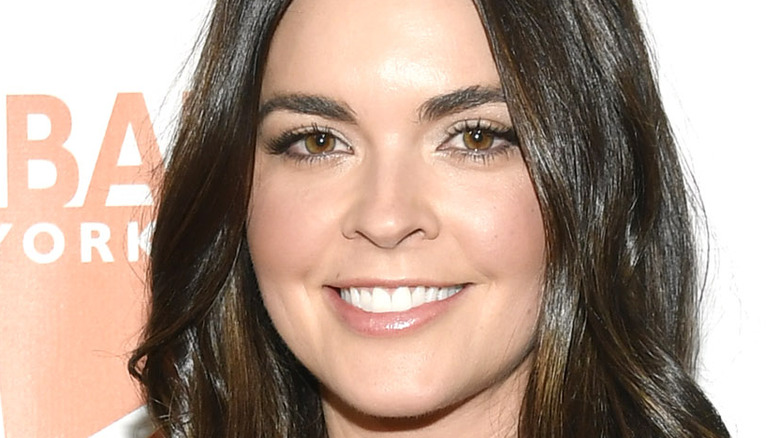 Mike Coppola/Getty Images
Nothing screams school bake sale like a fudgey tray of chocolate brownies. Everyone seems to have their own unique way of making brownies, whether it's a from-scratch recipe or a popular box brownie mix. While you may think that chefs are constantly whipping up extravagant homemade brownies and that only we regular folks rely on convenient box mixes, you'd be mistaken.
Celebrity chef Katie Lee is adored by her fans for her effortless, Southern-style recipes influenced by her childhood in West Virginia. A Southern girl at heart, Lee likes to keep things simple without sacrificing flavor. Her favorite brownie recipe is just another reason why so many people admire Lee as a relatable celebrity chef. Hint hint, it comes from a box.
In an interview with Refinery29, Katie Lee shared, "I like brownie mix, and I don't go for any expensive ones. I like a good old-fashioned, inexpensive brownie mix." Lee went even further by saying that not only is expensive brownie mix not worth it, but making brownies from scratch isn't either. "Brownies are one of those things where the mix is good as if not better than homemade, so don't spend your time or energy making them."
Katie Lee thinks less is more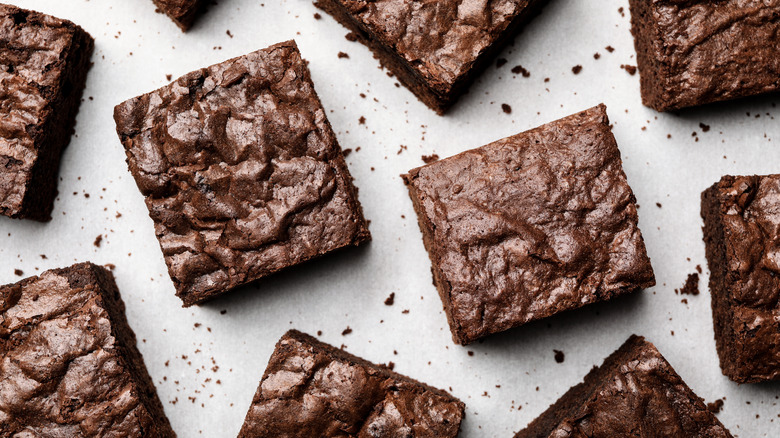 New Africa/Shutterstock
Katie Lee makes an excellent point here. Why mess with it when box brownie mix is widely available, inexpensive, and inexplicably delicious? With an abundance of brands to choose from, like Pillsbury, Duncan Hines, Betty Crocker, and so many more, it makes more sense to just experiment with finding your favorite boxed mix. These brands have been around for decades and know what they are doing when it comes to brownies. Don't get mystified by fancy marketing on expensive brownie mixes; even Katie Lee says so. A professional baker wrote an article for Insider comparing different brownie mixes. After testing five different mixes, the favorite was Pillsbury chocolate fudge brownies, which is an affordable option. The mix in last place? Kodiak brownies, which are typically more expensive.
While you can avoid expensive boxed mix and try a homemade brownie recipe, even celebrity chefs say, "Why bother?" Sometimes it's best to just lean into what's simplest. Brownies remind us that sometimes the simplest things in life don't need to be complicated. Embrace the mix.