Miller Lite Is On A Mission To Make Amends For Decades Of Misogynistic Ads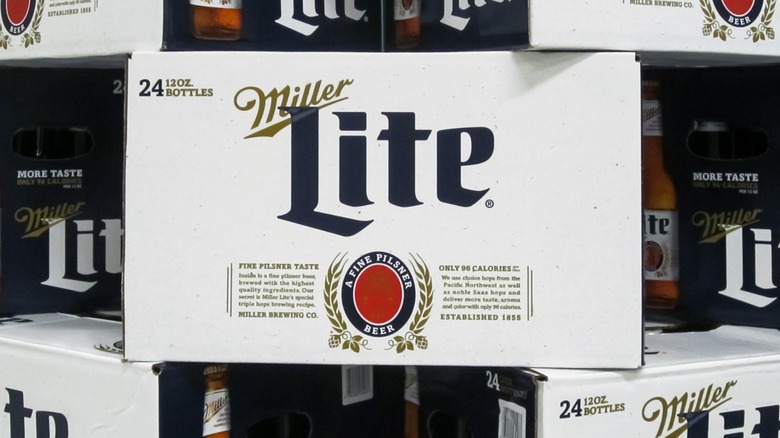 The Toidi/Shutterstock
Did you know that women, not men, are the original brewmasters? Despite an industry that for decades has promoted itself as a masculine operation, for thousands of years it was women who brewed all the beer, from the ancient societies of Egypt and South America to Renaissance-era Europe to early America. That fact has fallen into obscurity in recent centuries where the norm has been to heavily market beer to men, including with ads objectifying women. Miller Lite calls this "the bad $#!t" and in a statement has announced a new campaign for Women's History Month to change the narrative and create "good $#!t" to help female brewers, in the most literal sense.
Miller Lite's video about this new initiative features "Broad City" writer and star Ilana Glazer. Standing in a room filled with hundreds of sexist beer posters and ads, Glazer says in exasperation, "Look at this s***! It's time beer made it up to women." To that end, Miller Lite has been buying back this old beer ephemera, their own as well as from other beer brands, and turning it all into s*** — as in fertilizer. 
Miller Lite's initiative will directly benefit female brewers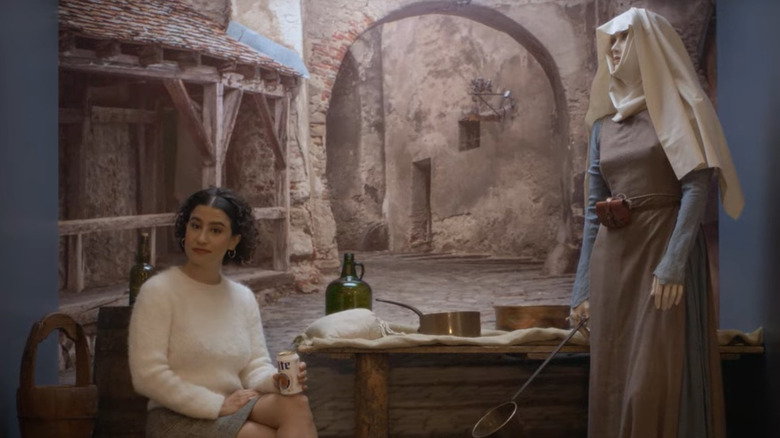 Miller Lite
The composted fertilizer Miller Lite makes from old, misogynistic beer ads is used to grow hops, which are then donated to hundreds of female beer brewers across the country, giving women the chance to literally turn "bad $#!t into good $#!t." In their statement, the beer giant says that it has searched online to find and buy back sexist beer advertisements for the compost campaign. The beer brand also invited the public (via their website) to join in the effort by gathering any of these old beer ads that might be lying around the house and sending them to Miller Lite for composting. 
This effort from Miller Lite is a welcome about-face; after all, the company is just as guilty of past sexist beer promotions as any other producer, including a controversial ad in the early aughts that depicted barely-dressed women wrestling in wet concrete. Ilana Glazer says in the statement, "After years of treating women like objects, the beer industry has an opportunity to shed more light on just how powerful women's contribution has been."
In addition to composting sexist ads and donating hops, Miller Lite will make a donation to Pink Boots Society, an organization dedicated to supporting women and non-binary brewers. The company also made donations to Pink Boots Society in 2022, when it released special edition Miller Lite cans honoring America's first female beer brewer, Mary Lisle.