Taco Bell's New Cravings Box Finally Lets You Create The Exact Meal You Want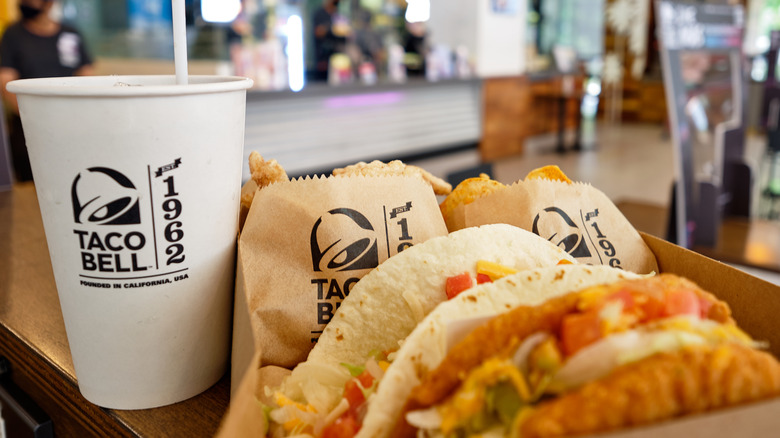 KULLAPONG PARCHERAT/Shutterstock
The Taco Bell Cravings Box is getting an upgrade that will give customers even more choices for creating a meal exactly how they want it. In April 2023, the popular fast food chain introduced a Deluxe Build Your Own Cravings Box, which ups the ante on an already popular menu item.
The new Build Your Own Cravings Box allows customers to choose one specialty menu item, two classic items, one side, and a drink for $8.99. This change adds one more classic item than the traditional Build Your Own Cravings Box, which allows customers to choose one specialty item, one classic item, one side, and a drink. Rather than axing the original Cravings Box, Taco Bell has decided to keep it on the menu, although its price increased slightly from $5 to $5.99. With both boxes on its menu, Taco Bell continues pushing the boundaries of traditional fast food offerings by providing fans with a level of meal customization that is hard to find at other places. 
Can Taco Bell's Deluxe Cravings Box satisfy fans?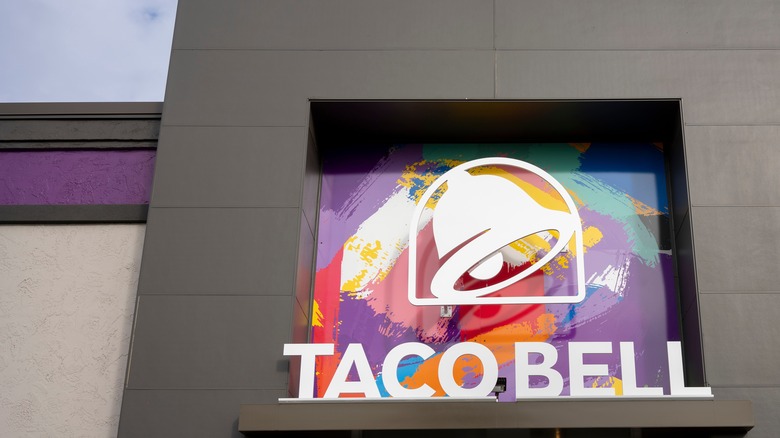 Tada Images/Shutterstock
In response to a Tweet announcing the arrival of Taco Bell's new Deluxe Build Your Own Cravings Box, fans voiced mixed opinions on whether customization is good enough to offset price changes and the removal of popular menu items like the Quesarito. One Twitter user commented, "Options are too limited and I can't even add nacho fries to it." However, for an additional cost, customers can upgrade it to include other menu items, like the Burrito Supreme, as a specialty item. A Doritos Locos taco can also replace one of the classic items for only 50 cents more.   
Your box. Your build. You're welcome. https://t.co/m9AGvpCyGE pic.twitter.com/b37Wq2nEDR

— Taco Bell (@tacobell) April 21, 2023
Taco Bell's menu is famous for always being in flux. Popular menu items come and go, as shown by the return of Taco Bell's crispy chicken wings. Similarly, the Grilled Cheese Burrito had enough of a following that it has become a permanent fixture. However, the flexibility of Taco Bell's menu is one of many unique things at Taco Bell that people take for granted.
But its menu hasn't been the only thing in flux. As noted earlier, the price of the Cravings Box and other items has increased. This should be somewhat expected given the impact of inflation, but some Taco Bell lovers still seemed displeased with rising costs. Regardless, Taco Bell has doubled down on its commitment to choice with the Deluxe Cravings Box, once again cementing its status as a true innovator in the fast food scene.