Wendy's New Underground Delivery, Explained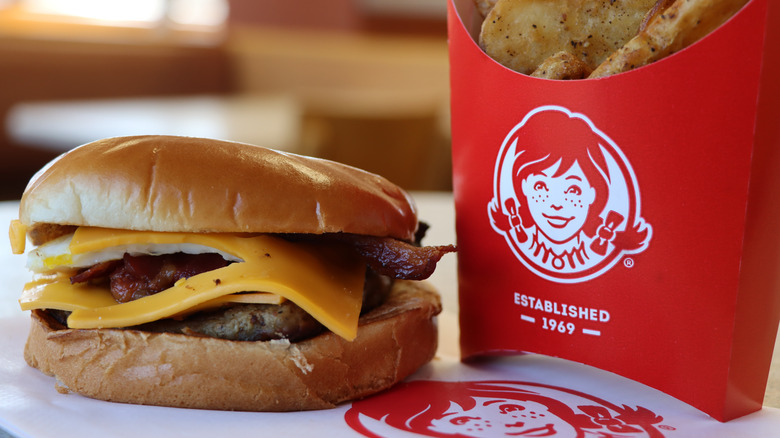 Deutschlandreform/Shutterstock
Thanks to a recently established partnership between Wendy's and Pipedream, a hyperlogistics company that develops autonomous underground delivery systems, mobile orders placed with the burger giant may soon be delivered directly to your car window via an intricate system of robots and underground tunnels, the Wendy's Company announced yesterday.
The news, which has shades of I, Robot, comes just one week after the Wendy's Company revealed that they are currently in cahoots with Google, working with the tech titan to develop an AI system for taking drive-thru orders (per Popular Science).
With the help of Pipedream's advanced technology, Wendy's favorites like Frosty's and Baconators will be transported from the kitchen to "Instant Pickup Portals" located in the restaurants' parking lots in a matter of seconds. While Wendy's is the first fast food chain to utilize this technology, the hope is that the new system will make food pickup faster and more convenient.
How this technology changes the fast food game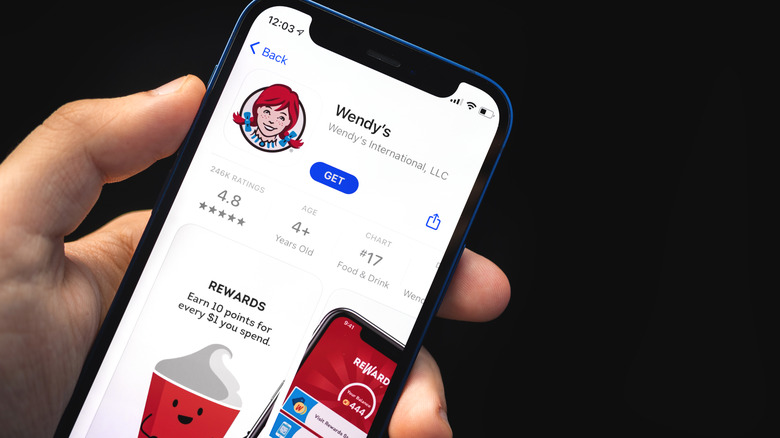 Mobile ordering has been steadily growing for a number of years. However, many restaurants have enjoyed a massive boost in mobile orders since the start of the pandemic, when many states forbade face-to-face interaction (per Restaurant Business). In a press release, the Wendy's Company reports that mobile orders are currently responsible for a whopping 11% of their total sales. 
However, as restaurants like Wendy's relish the increased customer growth mobile ordering has inspired, Fast Casual suggests that diners have had to suffer the consequences, as the influx of orders has led to longer wait times. Matt Spessard, senior vice president and global chief technology officer of the Wendy's Company, hopes their partnership with Pipedream will combat inconveniences. "As mobile ordering preferences increase, we're thrilled to be the first quick service restaurant to partner with Pipedream, leveraging their unique delivery technology and system with the goal of reinventing digital pick-ups to bring more Wendy's to more people as quickly and efficiently as possible," he says.
While they are still trying to determine which high-volume East Coast store will get the honor, a spokesperson for Wendy's confirmed that the new technology is set to be revealed in the second half of the year (per Business Insider).