Giada De Laurentiis Uses Balsamic Vinegar For A Unique Moscow Mule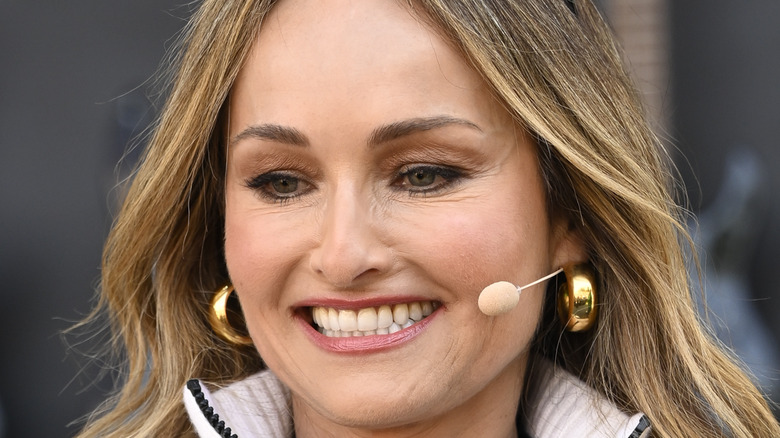 Steve Jennings/Getty Images
Chef Giada de Laurentiis — formerly of Food Network, although she left for Amazon Studios in 2023 — is known for putting Italian twists on her recipes. She frequently uses classic ingredients in less-traditional ways: Take her surprising meatball recipe, for example, which includes ricotta cheese and orzo pasta.
Her latest swap-out employs a similarly unexpected Italian ingredient: balsamic vinegar, which she mixes into her Moscow mule cocktails. The drink typically contains vodka, ginger beer, and lime juice, but De Laurentiis' recipe uses half citrus and half vinegar.
Instead of the common half-ounce of lime juice, De Laurentiis calls for a quarter-ounce, plus a quarter-ounce of cherry-balsamic vinegar. The particular brand of vinegar from Piedmont that she recommends on her site Giadzy is not true aged Balsamic vinegar di Modena, which is pricey, but rather a syrupy blend of several vinegars and cherry juice. Giada's call to include vinegar in your bar cabinet could raise eyebrows — but there's actually plenty of historical precedent for it.
Giada De Laurentiis's vinegary cocktail isn't as newfangled as it may seem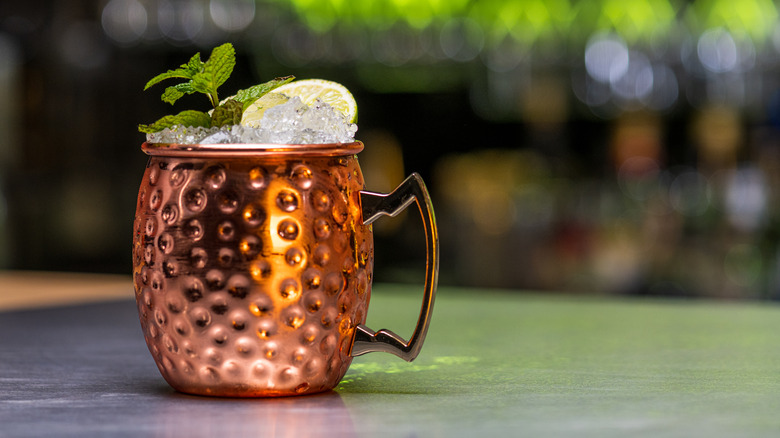 Vm/Getty Images
In her recent recipe, Italian chef Giada de Laurentiis called for the unexpected vinegar in a Moscow mule. This is certainly not a traditional ingredient in that cocktail, and the chef knows it: Announcing the recipe on Twitter, she heads off criticism by admitting her secret ingredient "might sound strange."
But mixologists would say Giada is onto something. In a way, using balsamic in a Moscow mule reflects the cocktail's own surprising origin as a drink concocted with ingredients that, at the time, were underappreciated in many bars. Using vinegar — yes, even balsamic — in cocktails and other mixed drinks has a long but still less-known history.
Fruity, acidic drinks called shrubs have been enjoyed since the 15th century, made from vinegar, plants, and sugar. And now, balsamic vinegars like the one in Giada de Laurentiis's recipe are popping up in some of the country's trendiest cocktail bars to add savoriness and depth of flavor to drinks. Because it's so potent, though, use it carefully: Just as Giada recommends, a small amount or even a drizzle over top is plenty to add a little Italian flair to your next cocktail.