Ree Drummond Once Believed Sloppy Joes Were Demons That Would Possess Her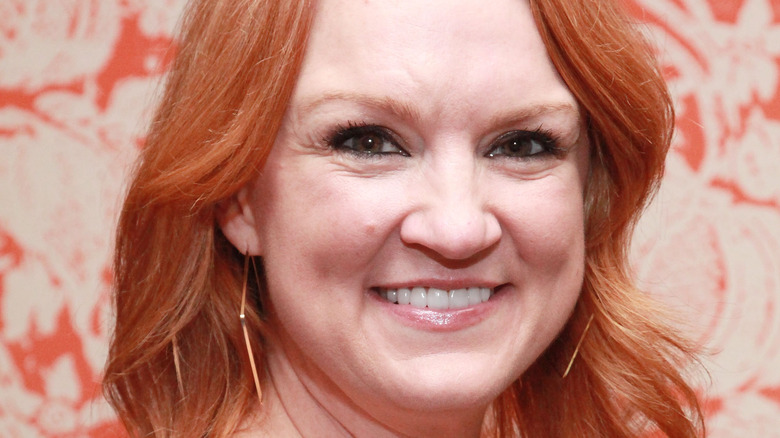 Astrid Stawiarz/Getty Images
Ree Drummond, aka The Pioneer Woman, is no stranger to whipping up comfort food classics from her ranch in rural Oklahoma. While she does have some lightened-up recipes, aka cowgirl food, her bread and butter are stick-to-your-ribs comfort food recipes, like chicken spaghetti. Sadly, sloppy Joes are often forgotten, but we consider them one of the ultimate entreés in this culinary genre. Therefore, it would make sense that Drummond would have her own version of a sloppy Joe — and she does. However, she once had a bit of a personal vendetta against the sandwich.
Drummond spent her childhood with her best friend, Becky, and the two have remained strong besties ever since. Drummond shared a Valentine's tribute post to Beccus instead of her hubby, Ladd. While Becky (Beccus) brought a lot to Drummond's life, she also was responsible for making Drummond fear sloppy Joes. Becky, who was raised Baptist, inadvertently spooked Drummond about demonic possession. 
On The Pioneer Woman blog, Drummond explained that, as kids, the pair believed multitudes of things could be possessed by demons, such as Vogue, the basement, and even sloppy Joes. Even though there was no religious basis for her belief, Drummond's childhood self glommed onto the idea that she would die if she ate a sloppy Joe. Luckily for her and us, she and Becky no longer believe these sandwiches are possessed, and Drummond has embraced it as part of her cooking repertoire.
Don't fear sloppy Joes, they're delicious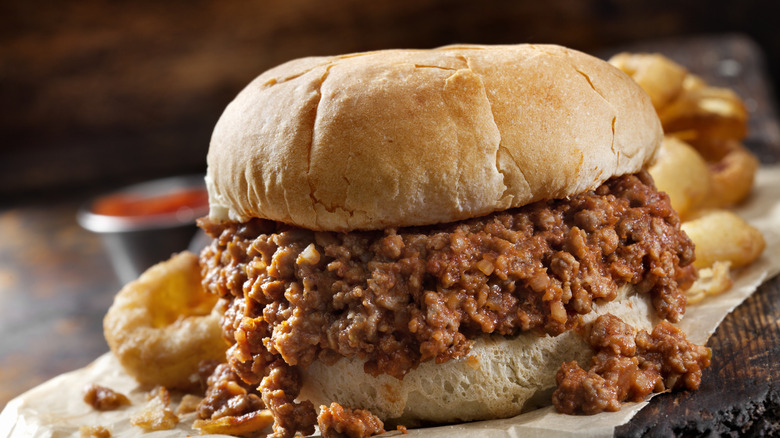 Lauripatterson/Getty Images
Ree Drummond noted she and Becky outgrew their childhood fears: Becky is on good terms with Vogue, and Drummond has embraced sloppy Joes. Drummond's take is similar to standard recipes; she makes it with ground beef, brown sugar, onion, green pepper, ketchup, and seasonings. After the meat is cooked and the veggies are added, it gets simmered with water to create a flavorful sauce. Finally, the mixture is scooped into a toasted bun; Drummond enjoys topping hers with melted cheese and serves the sandwich with kettle-cooked potato chips on the side. Fans agreed that her sandwich was delicious and could be considered one of the best versions.
If your weeknight meal rotation needs a new dish, sloppy Joes are flavorful, filling, and quick to get on the table. If you've shied away from making these sandwiches in the past because you avoid ground beef, there's an easy solution. Chicken sloppy Joes are a delicious alternative – and you could even sub in shredded chicken if you have some on hand. If you live a meat-free lifestyle, try making a vegan version of a sloppy Joe by swapping ground beef for lentils.