TikTok's Cottage Cheese Queso Is A Protein-Packed Twist On The Classic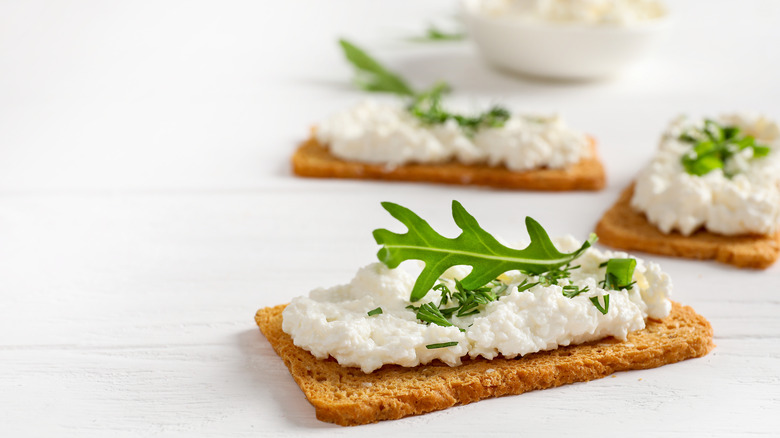 LumenSt/Shutterstock
For a while now, it's been quite apparent that TikTok can't get enough cottage cheese. People have been using the food in countless ways, be it in parfaits, on toast, or as a cursed cheese dip for Doritos.
One TikTok user took the trend up a notch yet again, creating her own queso using cottage cheese, nutritional yeast, and fajita seasoning. She blends the three together, claiming that the result tastes "just like queso dip," but boasts the extra protein from cottage cheese. Nutritional yeast is a versatile ingredient that many people add to everything from soup to bread to popcorn. It brings not only a savory, cheese-like flavor to the recipe, but also creates a creamy texture when heated. In fact, some people responded to the original viral video by saying the dip tastes better if you heat it, even if it's just a brief spell in the microwave. As its name implies, nutritional yeast is also a nutrient-packed powerhouse. It's a great source of vitamins and minerals, and it contains nine essential amino acids, making it a complete protein on the level of many animal products.
Like any other queso dip, cottage cheese-based queso is a tasty addition to chips, veggies, casseroles, mac 'n cheese, you name it. Something good for you can also taste good, so this versatile and tasty non-traditional queso offering the benefits of cottage cheese sounds like a win-win.
How TikTok's cottage cheese queso compares to traditional queso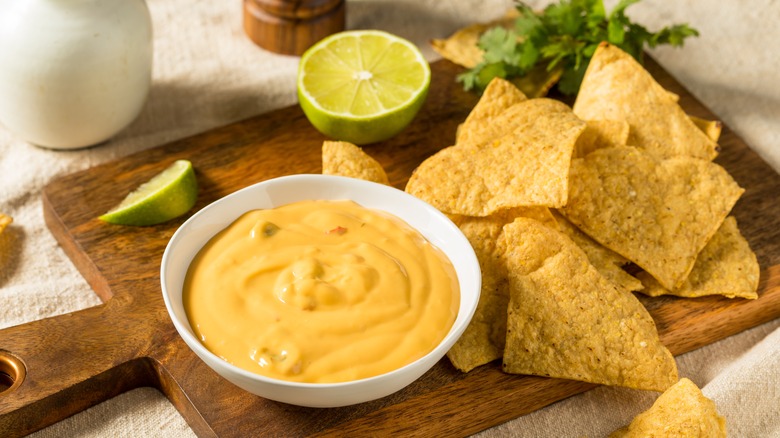 Brent Hofacker/Shutterstock
Though each queso dip and cottage cheese queso recipe may differ in exact ingredients and measurements, the TikTok-famous recipe for the latter is generally higher in protein than the former. For instance, if we look at approximately 110 grams of each, traditional queso carries 11.4 grams of protein. Cottage cheese queso, on the other hand, weighs in with about 19 grams of protein. Like Nutritional yeast, cottage cheese also adds a big dose of vitamins and minerals, including calcium.
Protein aside, other TikTok users had some suggestions to make the dip taste even better. Some recommended adding ingredients like jalapeños and cilantro, or even subbing out the fajita seasoning for taco seasoning. You might also try the recipe with additional grated cheese or pico de gallo, to make it taste even more like traditional queso.
All in all, while cottage cheese queso may not taste exactly like the real deal, it's close enough that we can consider it a viable and creative substitute. And we can appreciate it for what it is — a cheesy dip that just so happens to have a few nutritional benefits. Now make yourself some homemade tortilla chips and get snacking.