The Important Seasoning You Can't Forget When Making Pizza Popcorn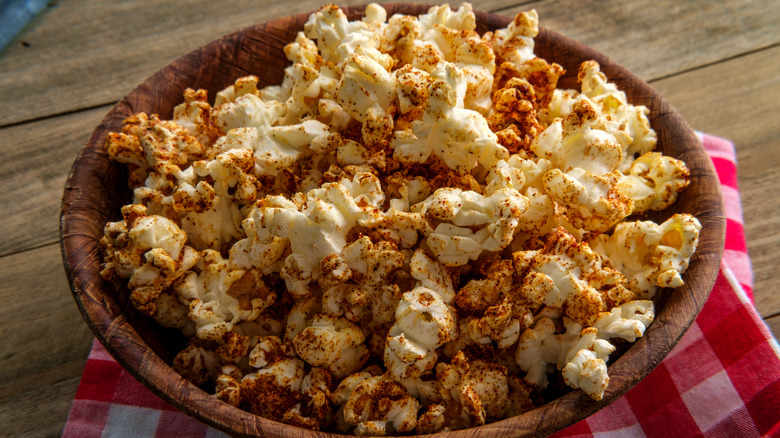 Ezume Images/Shutterstock
No matter how well-versed you are in the numerous ways of making popcorn, there are bound to be at least a few popcorn hacks you didn't realize you were missing out on. For instance, have you ever tried making pizza popcorn? 
Like any standard pizza, pizza popcorn is cheesy, garlicky, and easily customized with whatever toppings you have at home. To make this, toss your popcorn with olive oil, powdered cheese, and — most importantly — Italian seasoning to evoke those signature pizza flavors. You can also add bacon bits, pepperoni pieces, fresh herbs, and other ingredients that would go on a homemade pie.
However, if you don't have Italian seasoning in your kitchen pantry, you can easily mix up a customized Italian seasoning recipe. At the very least, you'll want to include oregano and basil, but you can also add parsley, thyme, and rosemary if you have them and desire a fuller range of flavors on your pizza popcorn.
Simplifying pizza popcorn to a single ingredient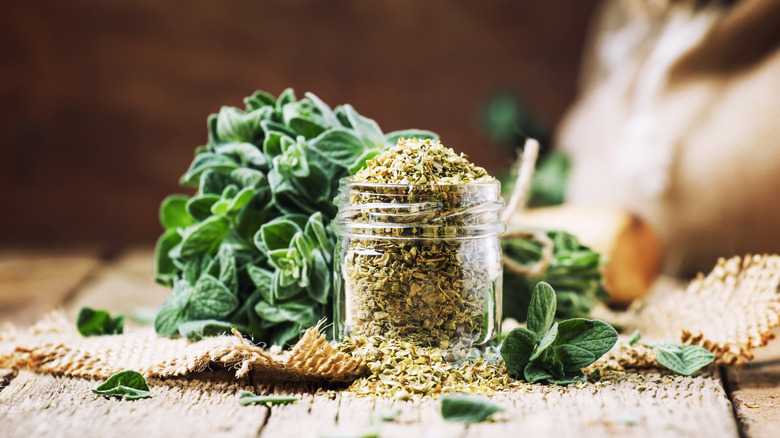 5ph/Getty Images
We get it: Sometimes, you aren't in the mood to toss popcorn in olive oil and painstakingly ensure each piece is coated. Sometimes, you don't have the energy to chop pepperoni into little popcorn-friendly pieces. However, that doesn't mean you can't still enjoy a bowl of pizza popcorn.
As it turns out, Trader Joe's pizza seasoning – which could very well be the next Everything But The Bagel seasoning – gives you a workaround to making a custom seasoning blend. However, if you want to make a copycat version, its pizza seasoning includes garlic, sea salt, paprika, coriander, pepper, parsley, basil, and oregano. After all, what's pizza popcorn without the Italian seasonings? Just popcorn.
Whether you purchase a store-bought seasoning blend or make your own, Italian herbs impact the overall flavor of this pizza-inspired snack for the better. Movie night may never be the same.