The Real Reason Burger King Is Censoring Photos In Their Ads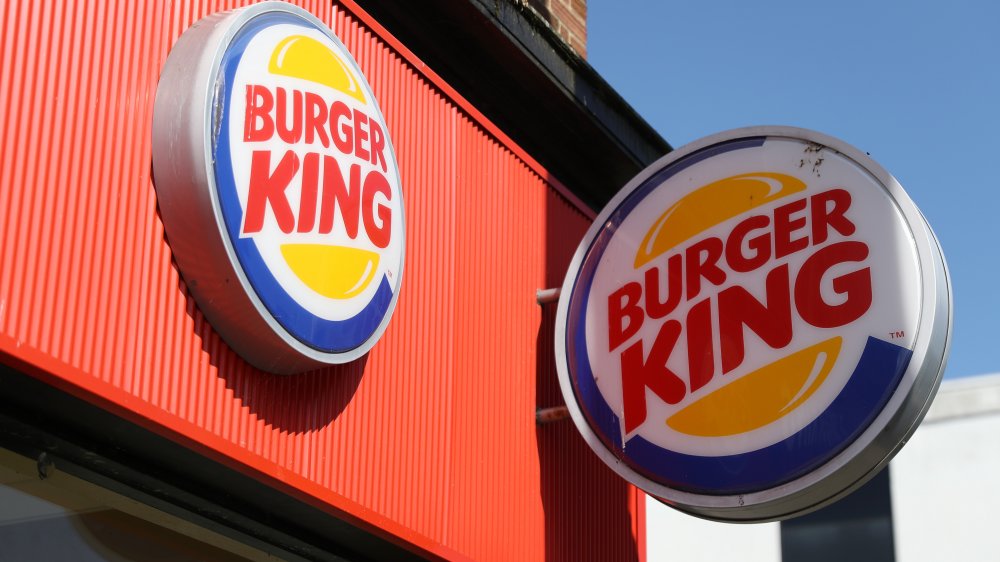 Naomi Baker/Getty Images
Americans have had to adjust to only getting takeout and delivery from restaurants during the ongoing COVID-19 pandemic. But while we're still able to get our Whopper fix at our local Burger King, those in Belgium, on the other hand, have had their fast food restaurants closed down completely — meaning no burgers or fries.
But the time has come for Burger King to open back its drive-thrus in the European country, and the chain decided to celebrate its return with a new social media campaign. Earlier this week on Twitter, Burger King Belgium posted photos of its Whopper and other burgers censored with red boxes with messages such as, "No really, there's no point in hurting yourself," and, "In the meantime, let's avoid any frustration," according to a translation (via Fox News).
Why were the burgers censored? Burger King Belgium didn't want its hungry fans to become too excited before the re-opening. In a statement to B&T, a spokesperson for the chain said that the company had censored its iconic burgers on its website and social networks to avoid any frustration before its comeback.
Burger King will continue serving food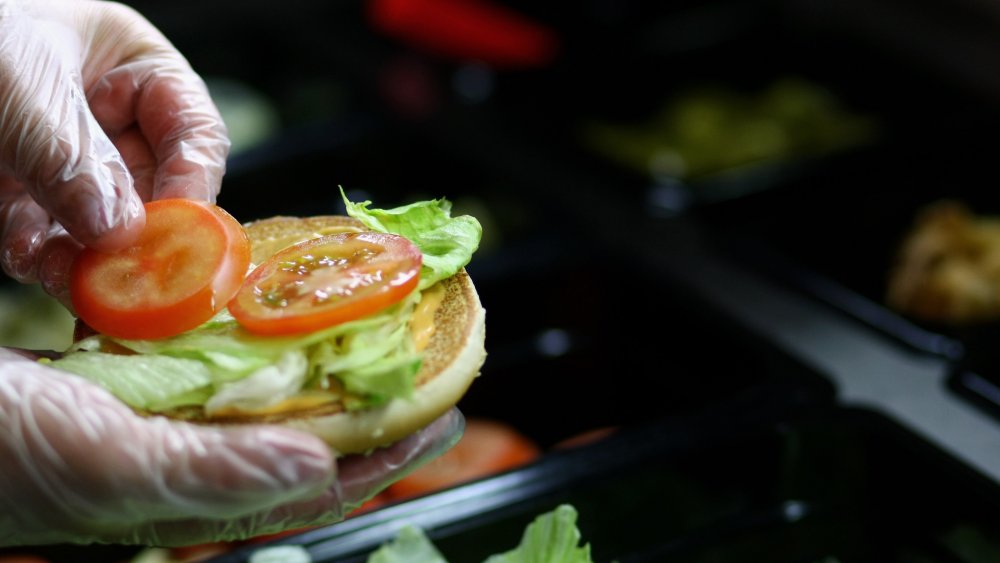 Miguel Villagran/Getty Images
When Burger King Belgium did finally open, the chain posted a new series of photos — this time featuring the same burgers but with the red signs torn off. An online translation of the post indicated that most of the chain's drive-thrus re-opened, thus ending everyone's frustration. The post also mentioned that the open locations will only accept paperless payments as a safety precaution. According to B&T, the social media campaign's posters were designed by Parisian agency Buzzman, which also created the posters for Burger King France's at-home Whopper social media campaign.
People stateside haven't had to worry about not being able to order from Burger King. In fact, the fast-food chain has even offered ways to score a free kid's meal and a free Whopper during the pandemic. The company has been able to continue serving food and keeping its workers employed in the midst of a worldwide crisis partly due to its parent company Restaurant Brands International's pandemic-focused policies that put employees first.
These policies, which include two weeks paid sick leave for team members in North America, increased hygiene procedures, and onsite thermometers to monitor employees' health, should allow Burger King to keep dishing out Whoppers while avoiding the endangerment of customers and staff. This is good news for Americans, because Belgium shows that life with burgers can be frustrating.