Here's How To Make Grapes Taste Just Like Sour Patch Kids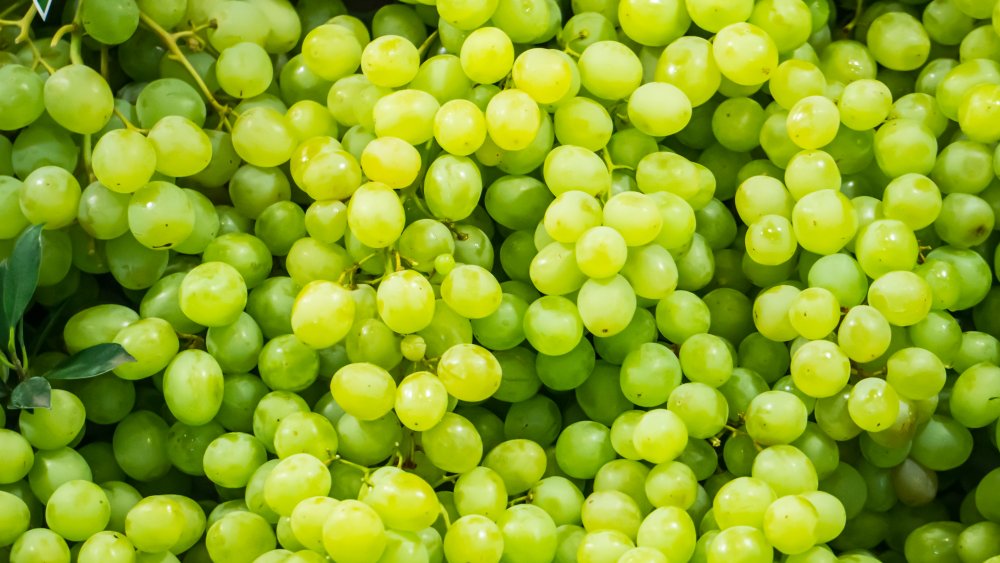 Shutterstock
Viral dance trends might have helped TikTok become a social media giant, but since the pandemic, it has also become a way for us to share recipe ideas. There was whipped Dalgona coffee; five-ingredient peanut butter cookies; a breakfast egg sandwich; frog-shaped breads; and pancake cereal. 
But if you've been standing on the sidelines and waiting for Tik Tok to bring you something healthy for a change, your patience has been rewarded. People are now serving up green grapes and then squeezing lime juice over them before popping them into the fridge — or freezer — to make all-natural (and all healthy) fruity "Sour Patch Kids." 
There are several versions of the Sour Patch candy hack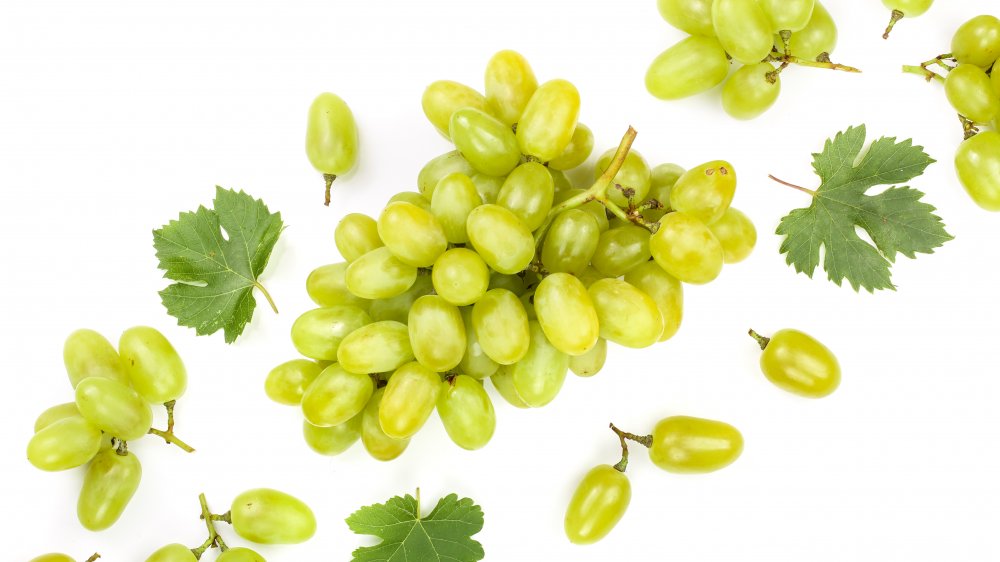 Shutterstock
This TikTok trend was launched by Texas blogger Mia Wilson, who said she had seen the hack on Reddit and decided to give it a go. "I tried it and loved it," she tells Insider. "I was addicted to candy and Sour Patch were my favorite. I love that these are a healthier alternative with a pretty similar taste." 
To make the healthy fruit hack, just cut the grapes lengthwise, squeeze as little or as much lime juice as you want, and then chill or freeze the fruit. While you can use either red and green grapes to make the candy-flavored fruit, Wilson suggests going with green grapes because they are more sour.
Wilson's Sour Patch grape hack may have been the one to cause waves among netizens, but other sour candy grape treats have appeared online before. Food blogger Healthy Little Peach recommends mixing four cups of green grapes, 3/4 cup of Monk Fruit sweetener, and the juice of two limes to make her Sour Patch grapes, while Dinner then Dessert says the hack works well with green grapes and different powdered Jell-O flavors too. Just put the grapes in water, roll the damp fruit in powdered JELL-O, and then refrigerate (or freeze). It's the grape hack that will keep on giving.