The Specialty Chick-Fil-A Lava Cake That You Can't Get Anywhere Else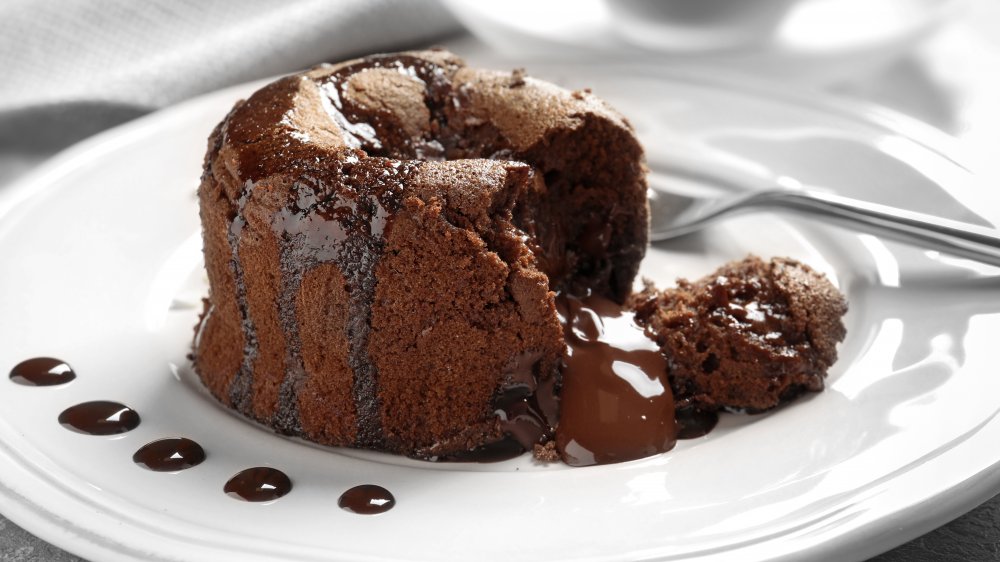 Shutterstock
Chick-fil-A is a big enough deal to warrant more than one specialty restaurant, with each unique location serving menu items that differ from the options you get at most of the chain's stores. As explained by Atlanta Magazine, one of the brand's concept eateries is called Truett's Luau. This special location (like many things at the popular fried chicken chain) was the brainchild of Chick-fil-A's founder S. Truett Cathy, and has a Hawaiian theme. Located in Fayetteville, Georgia, the restaurant has a bunch of menu options that are worth trying if you're a fan who wants something that's not regular Chick-fil-A fare.
As per the Chick-fil-A website, Truett's Luau aims to bring Hawaiian vibes to its customers, and has an ambience that is vibrant, friendly, and playful. As the restaurant's patrons sit down to a unique dining experience with ukulele music playing in the background, they'll get the chance to explore interesting food choices that are described as "Hawaiian favorites with a Southern spin." The menu even has a special option for the chocolate lovers among us. Curious? Here's what you can expect if you visit this unique eatery.
If you're a chocolate lover, you need to visit Truett's Luau
According to Atlanta Magazine, diners at the specialty restaurant can choose from several unique menu options, such as the Lava Rocks, fried wontons stuffed with chicken, blue cheese, mushrooms, and bacon, served with a side of mango salsa; or the Loco Moco, a burger surrounded by rice and Southern style white gravy. You also get the option of choosing sausage or bacon instead of beef if you prefer. 
Now, coming to the dessert: this special Chick-fil-A location offers their take on the classic chocolate lava cake with vanilla soft serve ice cream. Delicious. Instagram user @explorewithmekatie wrote a review about the experience dining at Truett's Luau, and praised the restaurant. The user shared that the Hawaiian themed Chick-fil-A eatery was a lot of fun to visit, stating "I had the pineapple chicken tacos and they were so good. We also had the chocolate lava cake (devoured by my kids) and a frozen pineapple!"