What You Didn't Know About Cheetos Popcorn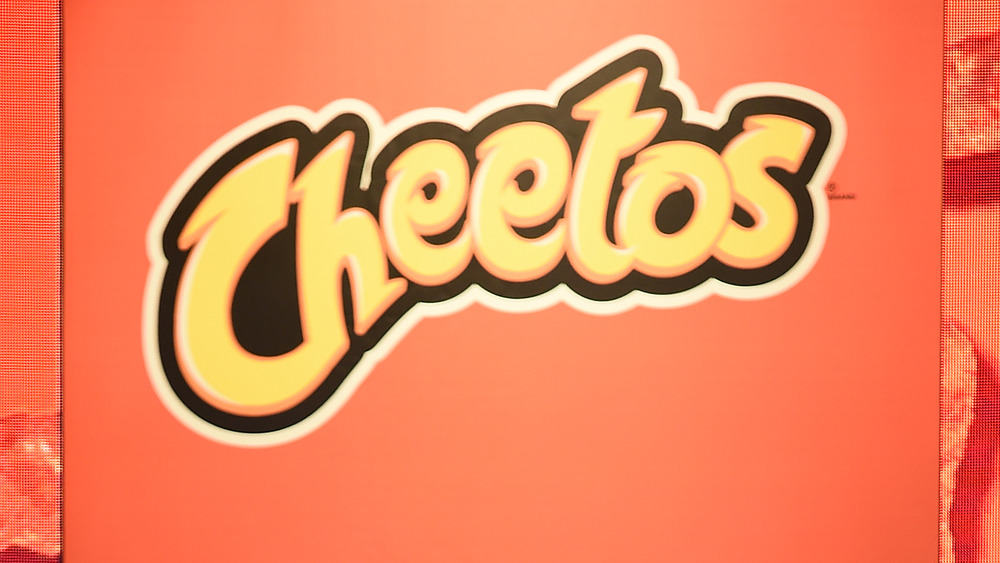 Ilya S. Savenok/Getty Images
We may receive a commission on purchases made from links.
Cheetos have to be one of the most popular snacks out there. It's hard not to love something so crispy-crunchy and cheesy. While Cheetos has certainly branched out with its product line (from puffs to crunchy baked snacks, even offering unusual recipes and ugly Christmas sweaters) the Cheetos flavors have remained fairly consistent throughout the years, even if they are getting spicier. Though you might be counting down the days until the people behind Cheetos come to their senses and bottle Cheetos signature orange powder so consumers can sprinkle it on everything (like the new Cinnamon Toast Crunch dust), there's another Cheetos snack option that can hold you over until that beautiful day comes. 
Cheetos also offers cheesy popcorn that brings all of the cheesy Cheetos flavor you crave to another classic snack. According to the description, "Cheetos popcorn delivers all of the rich, smooth, cheesy flavor you know and love from classic Cheetos." All you have to do is crack open the bag and start snacking. As far as the nutritional info goes, per two-cup serving, the popcorn has 160 calories, 13 grams of carbs, and 260 milligrams of sodium. It also has 11 grams of fat and 2 grams of fiber (via Cheetos). This snack is easy to find, too. It can be ordered off of Amazon or bought at Walmart, among other retailers, for around $2.50 to $3.28 per seven-ounce bag.
Here's what people are saying about Cheetos popcorn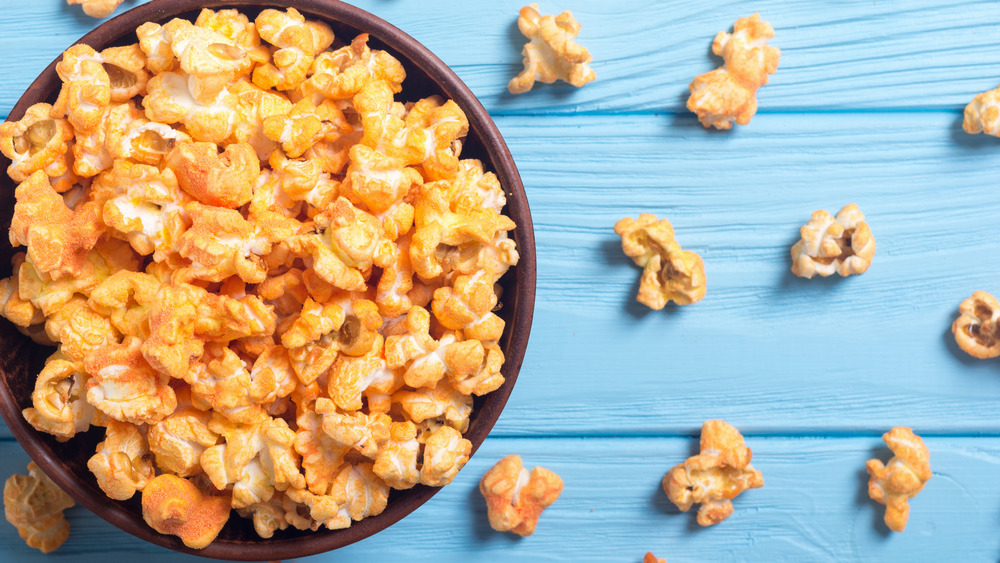 Shutterstock
If you're wondering how Cheetos popcorn stacks up to its other snack counterparts, you might be surprised at how good it actually is. According to The Impulsive Buy, the original cheddar Cheetos popcorn is a win. The outlet says the snack was good enough to eat all day, but the flavor might be too mild for some Cheetos fans.
There's also a Flamin' Hot Cheetos popcorn variety, which unfortunately didn't make a great impression on The Impulsive Buy, though. The flavor of the spicy popcorn was likened to Cheetos mixed with spicy V8, which doesn't sound particularly appetizing. However, it grew on the reviewer. Even though the flavor seemed to taste better after a few bites, they said the Flamin' Hot Cheetos Popcorn still lacked the spice level that other Flamin' Hot products tend to come with. So keep your eyes open at your local grocery store and pick up a bag or two of each flavor to give it a try yourself. You might find you like them both just fine.