Why Emeril Lagasse Almost Didn't Become A Chef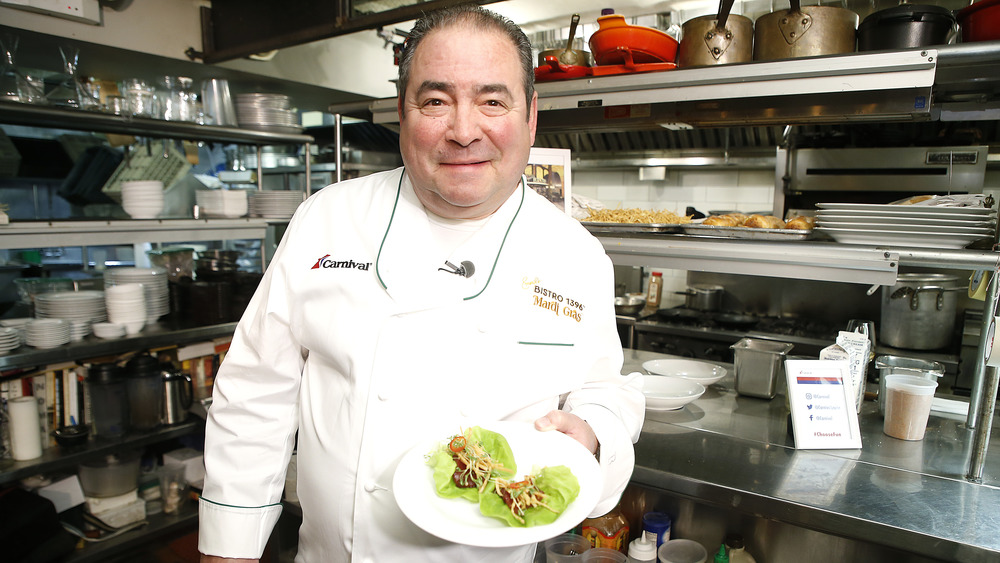 John Lamparski/Getty Images
Celebrity chef, Emeril Lagasse is well-known for a reason, and he has a lot to be proud of. According to his website, he is the recipient of several awards such as being named "Chef of the Year" by GQ in 1998. The following year, People called him one of the "25 Most Intriguing People of the Year." Of course the accolades and recognition didn't stop there. A few years later, in 2004, he was called "Executive of the Year" by Restaurants & Institutions magazine.
Additionally, the multi-talented Lagasse is also a successful TV personality who has managed to impress viewers with shows like The Essence of Emeril and Emeril Live. The chef also has as many as 13 award-winning restaurants and has written several cookbooks over the years. On top of that, he's a philanthropist, whose work has been recognized by the James Beard Foundation.
And although it feels natural to see Lagasse whipping up a delicious dish and yelling "BAM!" at our TV screens nowadays, the truth is he almost didn't enter the culinary world. In fact, there was a much different career path Lagasse almost chased instead.
Emeril Lagasse also happens to be a very skilled musician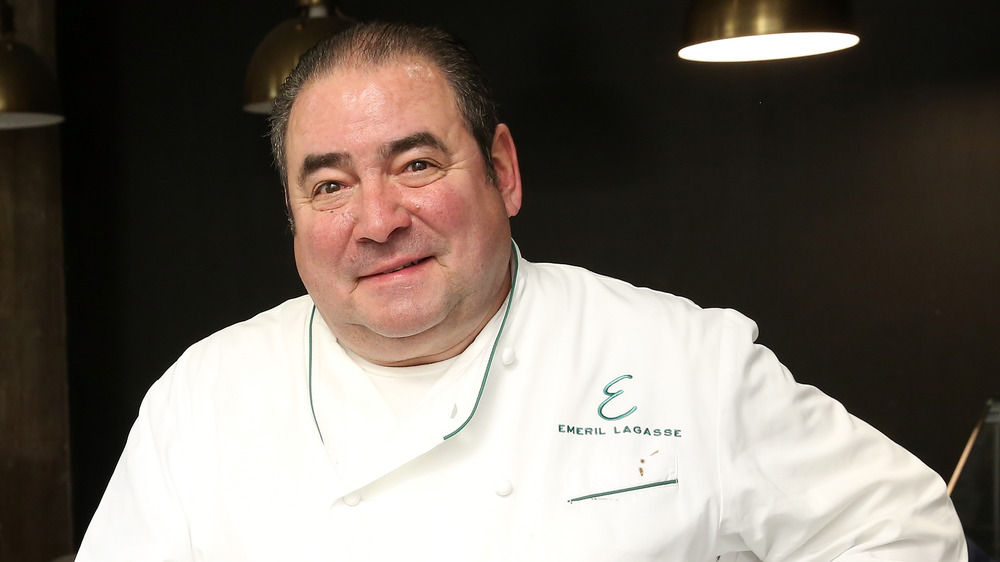 Monica Schipper/Getty Images
Emeril Lagasse ended up loving cooking as a child when he scored a gig at a bakery to wash dishes and got a chance to learn the art of baking. However, it wasn't a his chosen career path at the time. That's because Lagasse was a super skilled musician who was a percussion major as well as a drummer for a band. 
In fact, he was so good that around the time of his high school graduation, the New England Conservatory of Music wanted to give Lagasse a scholarship and help him chase his dreams in the music industry. The chef was torn between his passion for cooking and music and ended up pursuing the former. While is mom was initially saddened by his choice, his father supported his efforts — and clearly, they paid off.
This is how Lagasse ended up studying at the Johnson and Wales University in Providence, Rhode Island and managed to fund his education by working part-time at an Italian restaurant. If that's not inspiring, we don't know what is.