The Truth About Great British Bake Off Winner Rahul Mandal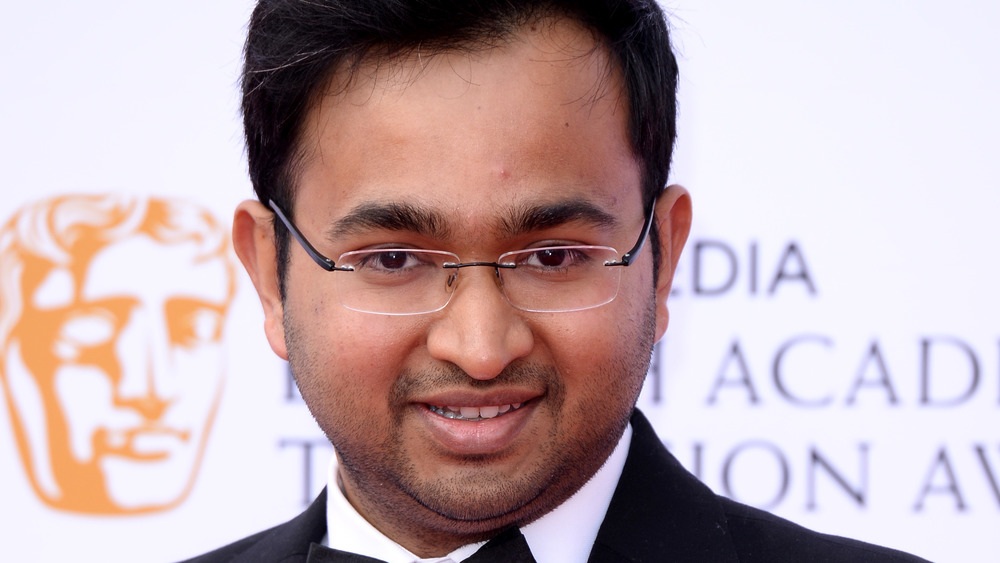 Jeff Spicer/Getty Images
The winner of the ninth series of the Great British Bake Off (Great British Baking Show in the U.S.) is an accomplished man. Rahul Mandal impressed the judges and viewers with his extraordinary baking skills. It's also interesting to note that he didn't come from a culinary background, and was doing something entirely different when he decided to give the show a shot (via The Telegraph.) 
Things have been difficult for Mandal. According to Bustle, when Rahul first moved to the U.K. from India, he was alone and didn't know anybody. Things looked up for the future star when a couple he'd befriended decided to help him out. As for being a part of the show, the thought didn't even cross Mandal's mind until a colleague kept asking him to apply. He went on to win the show in 2018, appealing to viewers through his unique story and likable personality.
One of the judges, Prue Leith, praised Mandal, saying, "I think the amazing thing about Rahul and why I am so proud of him is that he came in unconfident, but he just kept going."
Mandal again showed off his skills during a New Year's special edition of the show, and again emerged victorious. According to Digital Spy, Mandal said that he would like to dedicate the award to all the bakers who have been a part of the show. "It belongs to all of you," he said, "because I learnt a lot from every single one of you."
He's very talented and humble
Mandal has a varied skill set. Besides being a baker, he's also a research scientist and works at the University of Sheffield. According to the university, Mandal first moved to the U.K. to study optical metrology. After that, he joined the university's Nuclear Advanced Manufacturing Research Centre as a research associate. 
As far as Mandal is concerned, many kind friends and colleagues lent him a helping hand, which really helped him improve his baking skills. "Pretty much all my cakes have been brought into work," he told the university. "I wasn't ever really exposed to English baking before, so feedback from colleagues has been really important." Mandal believes that if you're an engineer, you can understand what baking is actually all about and use your skills to get better and better at it. 
He also thinks that despite being someone who found his passion for baking not too long ago, his journey should be an example to others. "I only started my baking journey a few years ago," Mandal said, "and if I can be in the tent, so can anyone who loves baking." He echoed this sentiment in a post on Instagram, where he thanked all his fans for supporting him. He reiterated the fact that he only picked up baking later in life and is grateful for his experiences.