Costco Shoppers Can't Get Enough Of These Low-Carb Enchiladas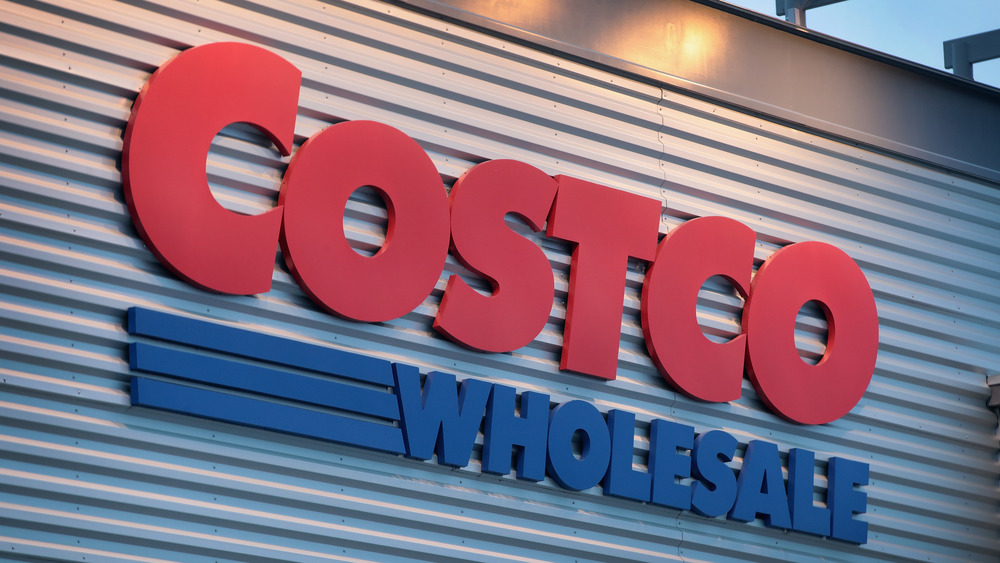 Scott Olson/Getty Images
It's no secret that Costco has somewhat of a cult following and customers get really excited when new or game-changing products hit the shelves. From almond flour crackers and cauliflower cups to macarons and chipotle almond dip, there are tons of products to try. But the list certainly doesn't end there. In fact, it's grown with the addition of RealGood Foods' chicken enchiladas.
The chicken enchiladas were spotted on the shelves of a Texas Costco store on Jan. 12, by Instagram fan account @costco_doesitagain. Along with a photo of the boxed entrees, the caption read, "@realgoodfoods Enchiladas! $12.79." If you're not familiar with the brand, its chicken enchiladas usually come in two-pack boxes for $7.99 (via RealGood Foods). That makes this 1.75-pound box of six enchiladas a great deal for Costco shoppers. That's likely why the post got more than 10,700 likes in less than a day.
According to the ReadGood Foods website, these enchiladas have 20 grams of protein and only two net carbs. To top it off, the chicken is antibiotic-free while the tortillas are gluten-free, grain-free and low in sugar. It can be baked in the oven or microwaved, making it an easy and fast way to get a healthy meal.
This is what people are saying about Costco's chicken enchiladas
With a box that claims so much good nutritional value from a microwaveable meal, it's no wonder people are responding so quickly to the Instagram post. There were tons of tags in the comments where friends and family were sharing the latest find. One commenter tagged another user and said, "maybe we have these?!" Another comment with a tag read, "look for these at Costco won't you?" A different user tagged someone and simply said, "I want these!" 
If that wasn't enough proof that these are going on the shopping lists of everyone at Costco, another person wrote, "looking for these now as well as my mile long list of Costco items to find." Another added that "realgoodfoods is stepping up their game." A forlorn commenter simply asked, "why can't our Costco have options like this," with a frowny face emoji. 
So, if this sounds like something you need from your local Costco, you might want to get to the store soon. If the number of people interested in the enchiladas on Instagram is any indication, these won't last long on Costco's shelves.