The Pioneer Woman's Genius Trick For Perfect BBQ Ribs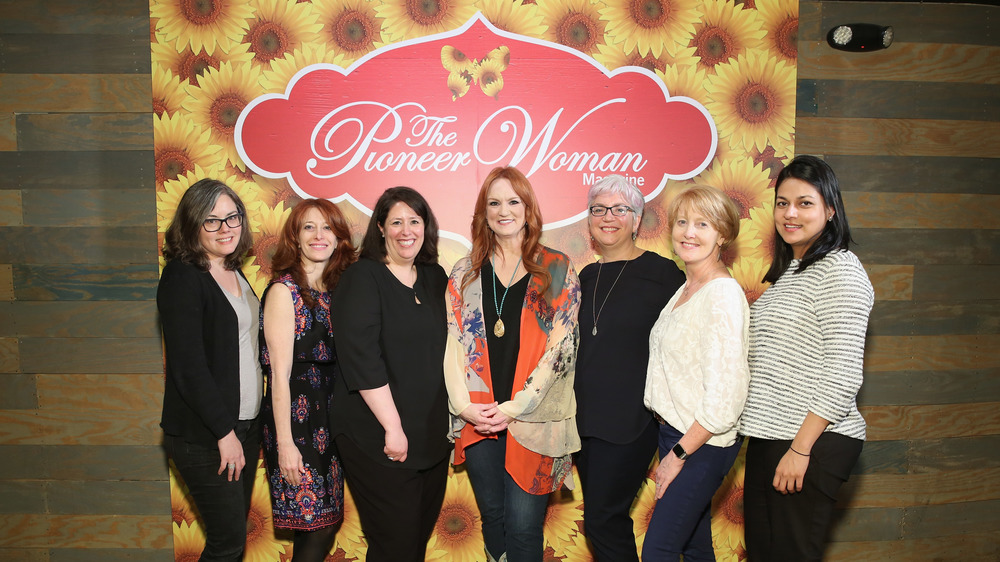 Monica Schipper/Getty Images
BBQ ribs can be tricky to get right. There are many mistakes you can make when cooking ribs, and you don't want to end up with a dish that's chewy, tough, and flavorless. The fact is, cooking ribs can be a downright intimidating undertaking. But they are such a staple of summertime menus and Super Bowl parties, this is a meal you need to get right (via GQ). Of course, that is, unless you want to be stuck eating leftover, subpar ribs by yourself for a week. 
Luckily, there's no reason to stress. Ree Drummond, also known as The Pioneer Woman, the celebrity chef from Oklahoma who can cook pretty much anything and make it fabulous, has shared what she calls an Easy Slow Cooker Rib recipe. This recipe helps both the novice and seasoned cook get this dish right so all your guests will be coming back for seconds. Drummond opts to cook her ribs in a slow cooker so they remain juicy and melt in your mouth delish, with the meat almost falling off the bone. Cooking them in the slow cooker requires patience, 8 hours of it, to be exact. But to ensure your BBQ ribs are packed full of flavor when you use this cooking method, Drummond revealed a genius trick.
Save the BBQ sauce for after the ribs are cooked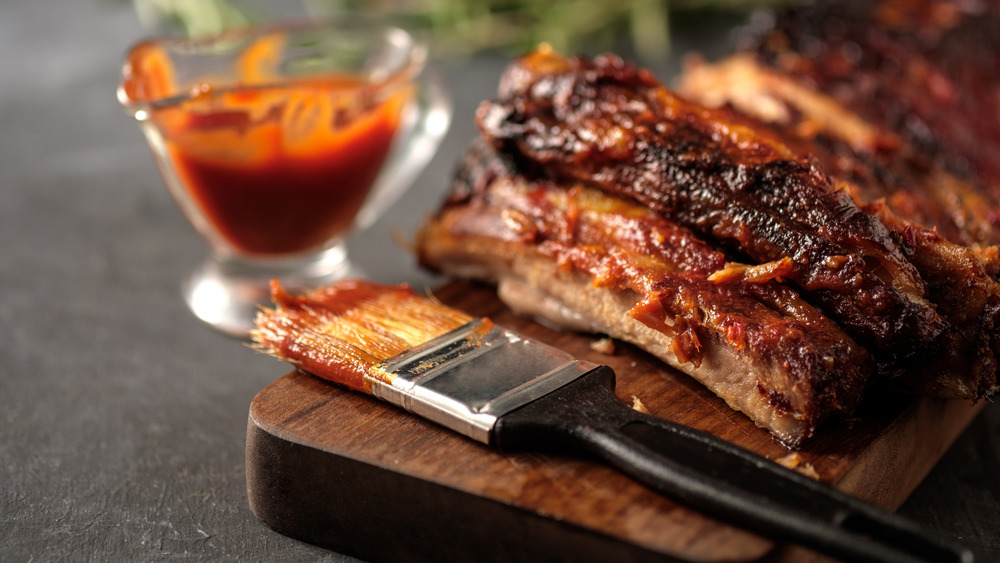 Shutterstock
Drummond shared on her blog that she doesn't add the sauce until after the ribs have cooked. Why doesn't she just throw it into the slow cooker with all the other ingredients? After all, that is the beauty of using a slow cooker, right? Well, most of the time. Drummond revealed that adding the sauce at the beginning is a mistake she has made, but because the ribs create so much liquid as they cook in the slow cooker, the sauce doesn't stay on the ribs, robbing them of the thick rich flavor of the sauce. Instead, she suggests waiting until the end of your ribs' cooking time, draining off all that watery liquid, and then adding and gently tossing and coating your ribs with the sauce. 
As they say, the proof is in the pudding, and when we look at the reviews, it seems like Drummond has hit this one out of the ballpark. One reviewer wrote, "I made these ribs yesterday and they were delicious. Loved the sauce.. the bones fell out so there was just the meat.. also when I drained the juice (after 8 hours) I saved that, let it cool, removed the fat and used the juice to make a good gravy. I know I will make these again."