This Was Trader Joe's Most Popular Product In 2020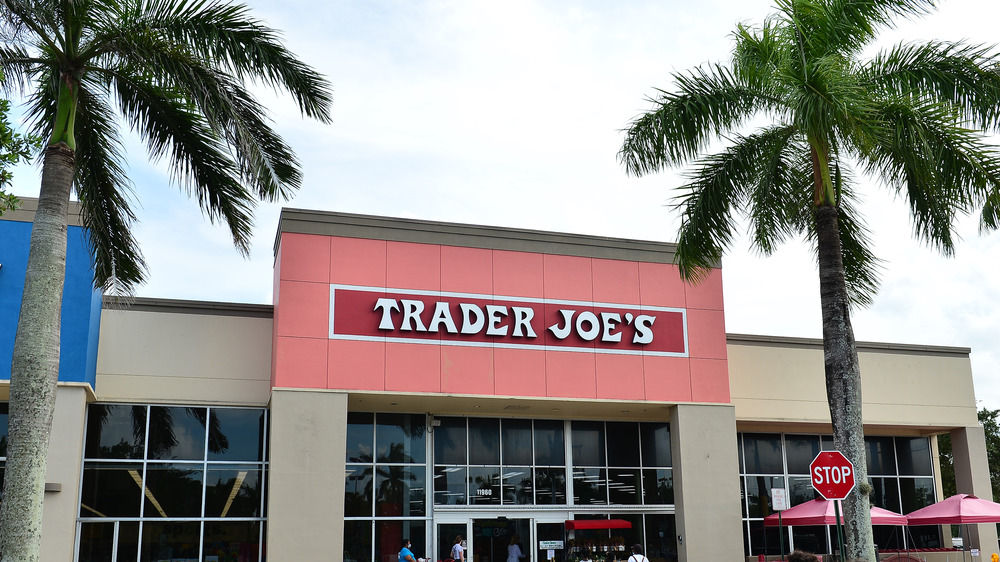 Johnny Louis/Getty Images
It's January, and you know what that means. Tom Brady is going to the Super Bowl yet again, and Mandarin Orange Chicken is still the GOAT when it comes to Trader Joe's products.
Trader Joe's just announced its 12th annual Customer Choice Award winners, and Mandarin Orange Chicken regained the throne as an overall favorite. Last year's winner, Everything But the Bagel seasoning, slipped to second place. It turns out Everything But the Bagel's reign in 2019 was just a blip in Mandarin Orange's dominance. The frozen Asian-inspired dinner was the overall favorite in 2018 (via Shop Smart) and the two years prior to that (via Kitchn).
Mandarin Orange Chicken's appeal among Trader Joe's customers is so strong, it also won favorite entrée by a landslide. The hosts of the Inside Trader Joe's podcast mentioned that Mandarin Orange got more than 10 times as many votes as the second-place entrée, Joe's Diner Mac 'n Cheese. If customers could have selected Mandarin Orange Chicken as a favorite vegan or vegetarian item, they probably would have. (That honor, by the way, went to Soy Chorizo).
Here's all the Trader Joe's Customer Choice winners for 2020
Here's a quick rundown of the other winners in the 12th annual Trader Joe's Customer Choice Awards.
Favorite sweet treat went to Dark Chocolate Peanut Butter Cups. Unexpected Cheddar took favorite cheese. Customers' favorite beverage was Sparkling Black Tea With Peach Juice, possibly because it works so well as a mixer with bourbon. The favorite snack was a staple in the pantries of many Trader Joe's regulars: Peanut Butter Filled Pretzel Nuggets. People must like their avocados small because Teeny Tiny Avocados won favorite produce item. Finally, the favorite home, bath, and beauty product went to those Trader Joe's scented candles. Winners were chosen by customers who voted online, beginning on December 31.
If you haven't tried Trader Joe's Mandarin Orange Chicken, what are you waiting for? Trader Joe's describes it as breaded chicken in a sauce with orange peels, garlic, ginger, onion, and soy sauce. On the other hand, there's no need to rush. While Tom Brady is 43 years old and may be going to his last Super Bowl, Mandarin Orange Chicken is only 17, with no plans to retire anytime soon.