Aldi Shoppers Can't Get Enough Of These Chocolate Chip Pecan Meltaways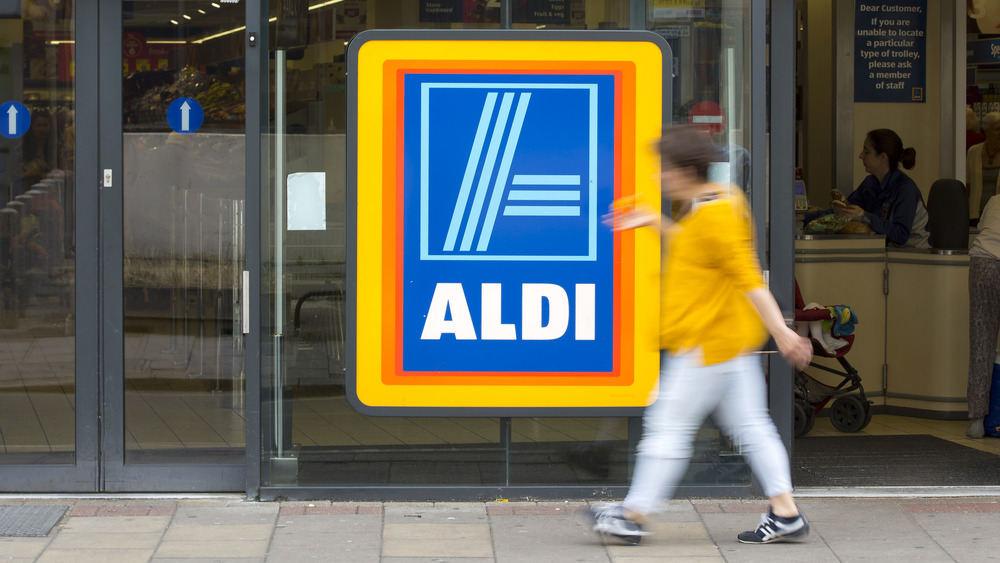 Bloomberg/Getty Images
There might not be anything better in the world than starting the day with a fresh cup of coffee paired with a delectable sweet treat. If that sweet bite has chocolate in it, all the better. Fortunately, there's just such a thing that has recently appeared on the shelves of Aldi. Naturally, fans are going wild for them, too. 
On Sunday, Jan. 31, @theamazingaldi, an Aldi fan Instagram account, spotted Benton's Chocolate Chip Pecan Meltaway Cookies and posted a photo of them. Within a day, the post had nearly 700 likes. The caption read, "Who else likes cookies for breakfast?" And there wasn't much debate that cookies for breakfast is always a good idea. 
The only downside to these cookies might be that they're 70 calories per serving, which adds up quickly — especially when they taste this good. It's also worth noting that the cookies are $7.99 for a 16-ounce tin which is a steeper price than most Aldi steals.
Here's what Aldi shoppers think about these cookies
Fans were quick to comment on the post with their thoughts on the bite-sized desserts. It seemed many Aldi shoppers had already found and tried the delicious cookies. One wrote how perfectly they paired with a cup of coffee, and others said that the top-notch taste was certainly reason enough to buy. But there were plenty of Aldi fans who hadn't picked up a tin of the cookies yet and couldn't wait to find them either.
One commented, "These sound amazing!!! Love chocolate chip everything!!! Thank you for sharing." While some had not spotted the cookies in their local Aldi stores yet, some found relief in not coming across the tins. One follower wrote, "Kinda glad I didn't find these. I'd be in trouble lol." That's clearly a sentiment many Aldi shoppers can relate to with so many awesome AldiFinds every week. For those who haven't seen them yet and are raring to try them, keep your eyes peeled the next time you scan your local store's shelves.